A Swarm of Solo Circumnavigators
Abby Sunderland, the 16-year-old American girl who hopes to become the youngest non-stop solo circumnavigator, is slated to pass Cape Horn sometime tomorrow. Beset with problems immediately following her departure from Newport Beach on January 23 — and, of course, after fixing those problems during an unscheduled (but perfectly 'legal') stop in Cabo San Lucas — Sunderland has since seemingly settled into the ryhthm of her voyage aboard her Open 40 Wild Eyes, if not with the air temperature of wherever she is at any given moment. "Cold holds an entirely new meaning for me now," she wrote on her blog last week. "I don't think I will ever complain about being cold again." This after weeks of lamenting the unbearable heat she endured for most of her trip through the Pacific.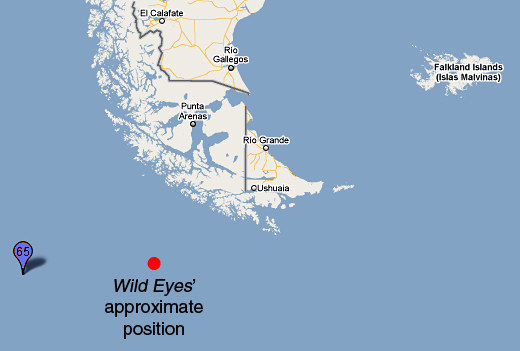 Sunderland's father, Laurence, has flown to Ushuaia in hopes of meeting up with his daughter as she passes under South America, but conditions are such — 20-ft seas and 30-knot winds — that the odds of such a visit are not great. Follow her journey at www.abbysunderland.com.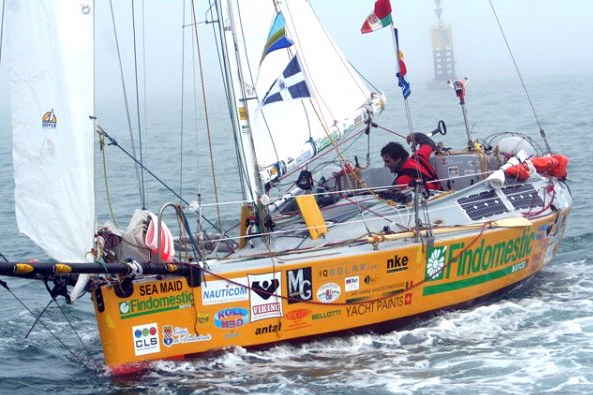 Not far from her location is 39-year-old Alessandro di Benedetto, an Italian sailor trying to set a record for a non-stop solo circumnavigation aboard a small boat — in this case, the 21-ft Mini Findomestic Banca. Di Benedetto loves small boats, as evidenced by records he's set in them — the first non-stop solo crossings of the Atlantic and Pacific in a sport cat less than 20 feet — and he does fantastic things in them. This current record attempt started at Les Sables d'Olonne, France, on October 26, and seems to be going smoothly. "My Findomestic Banca is in perfect condition, and is sailing beautifully with the spinnaker hoisted up," he said on his website today. "I feel now, more rested and in better shape than at the start."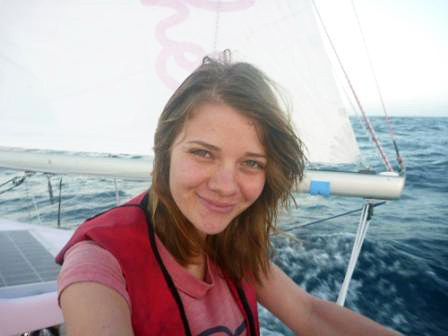 Just 1,400 miles from Australia, Jessica Watson — just five months older than Sunderland — is on the downhill slide to finishing her own non-stop solo circumnavigation. But though she may be have reached Australia, Watson still needs to make it back to Sydney, which means she still has another month or so to go. But so far, other than a smashed solar panel suffered during a near-rollover, Watson's S&S 34 Ella's Pink Lady and most of her equipment — with the exception of a nearly exhausted supply of lollipops — seems to be fairly quite well. Follow her progress at www.jessicawatson.com.au.
And just a week or so behind Watson is the young-at-heart Jeanne Socrates, sailing her Najad 380 Nereida. Due to a frustratingly long stopover in Cape Town, South Africa, to replace her engine, Socrates has postponed her own (second) solo circumnavigation in favor of trying to make the start of this summer's Singlehanded TransPac. Even though she's no longer circumnavigating, it's still fascinating to watch her gain on Watson. Having so much more sailing experience, it's not surprising, but it will be interesting to see how long it takes for her to catch up — and even more interesting to see if the mainstream media picks up on it. Read her blog entries at www.svnereida.com.
Receive emails when 'Lectronic Latitude is updated.
SUBSCRIBE