When we first met Howard and Judy Wang of Ventura back in 2005, they were about to set sail for French Polynesia with the Pacific Puddle Jump fleet. Little did we know then, their trip would evolve into a seven-year circumnavigation.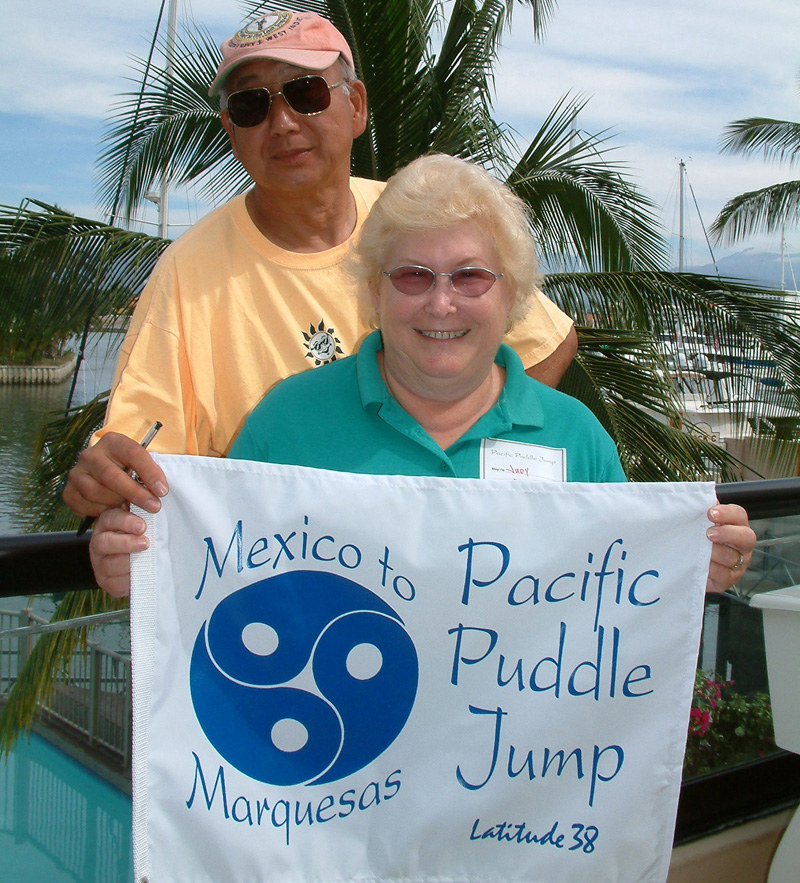 In our '05 profile of the Wangs we noted that Laelia, the 42-ft boat they'd bought two years earlier for the cruise, was one of only two Kennex cats on the West Coast. They noted that one of their inspirations had been reading Tania Aebi's 1989 book Maiden Voyage. "Hey, if this 16-year-old can do it. . ." Howard reasoned, then they could probably do a lap around the planet also.
And so they did. Having recently crossed their tracks, they're now back in San Diego grappling with the challenge of re-entering mainstream life. During their travels they visited more than 40 countries and logged more than 30,000 nautical miles.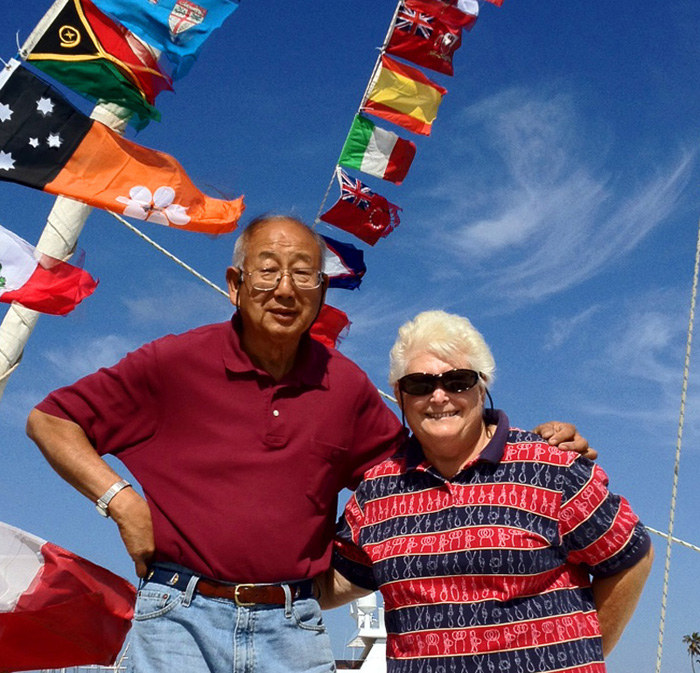 We hope to share many of the highlights of their trip in next month's Changes in Latitudes. A sampling: "The waters of Fiji taught us all we know about sailing in reef waters and Kava ceremonies. Our hearts pound as we recall the volcano in Vanuatu spurting lava as we dashed for non-existent cover. We stayed a year and a half in Australia and drove to every state and territory — and a Billabong. The primitive drum beats and the haunting rhythmic taunting of didgeridoos heard in the anchorage at Darwin evoked wild desires and irrepressible longings." Wow! Nice memories. We can only imagine how bizarre it would be to be daydreaming about dazzling nights in Vanuatu while stuck in bumper-to-bumper traffic on a SoCal freeway. In any case, welcome home Howard and Judy!
Receive emails when 'Lectronic Latitude is updated.
SUBSCRIBE