70-ft Trimarans Fly South
They're off. And they're almost there (or already finished, by the time you read this). The three 70-ft trimarans pictured below made a brief appearance on San Francisco Bay as they tuned up and got ready to blast down the coast in the inaugural California 500 race from San Francisco to San Diego. They started at 1 p.m. yesterday and are now just a few light-air miles from the finish.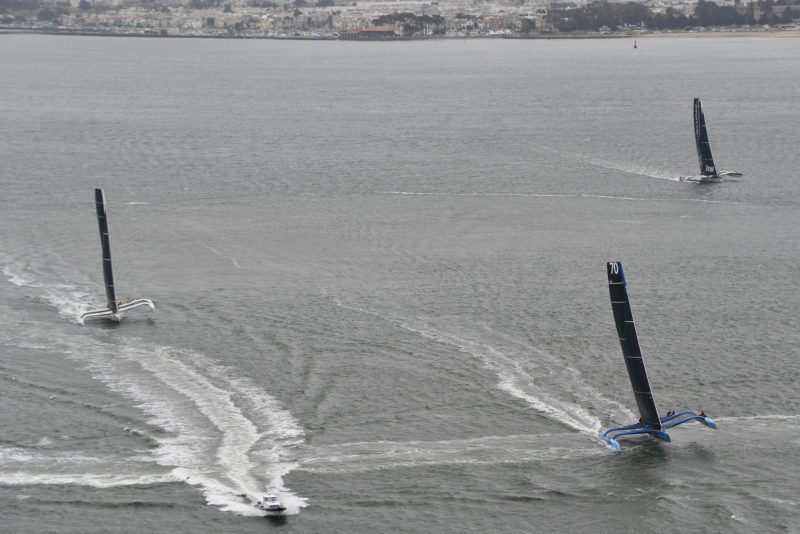 While these are serious offshore racing machines usually compete at the highest level of the sport, the skippers and crew also remember how they started. When possible, they share the exhilaration of their upper-echelon sailing with aspiring youth. On Memorial Day, Peter Cunningham's Powerplay crew pulled up to the Cityfront to offer junior sailors participating in St. Francis Yacht Club's C420 Heavy Weather Clinic a ride on his MOD70. What a ride! The sailors wasted no time unclipping from the 420 trapeze wires to jump at the opportunity to take a few burns across the Bay.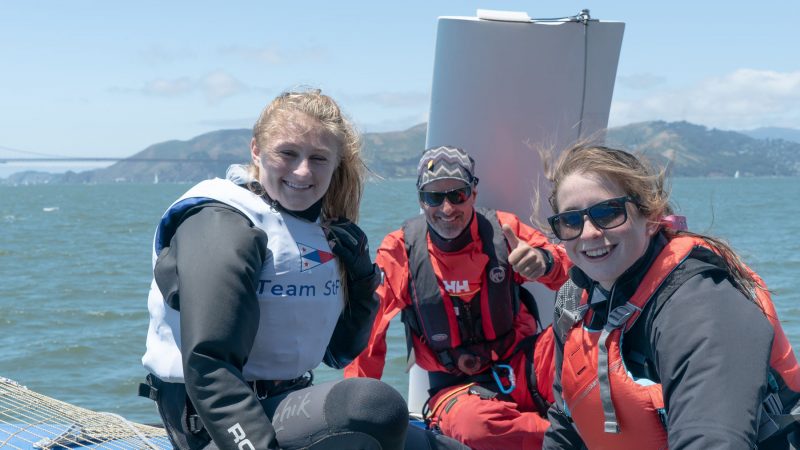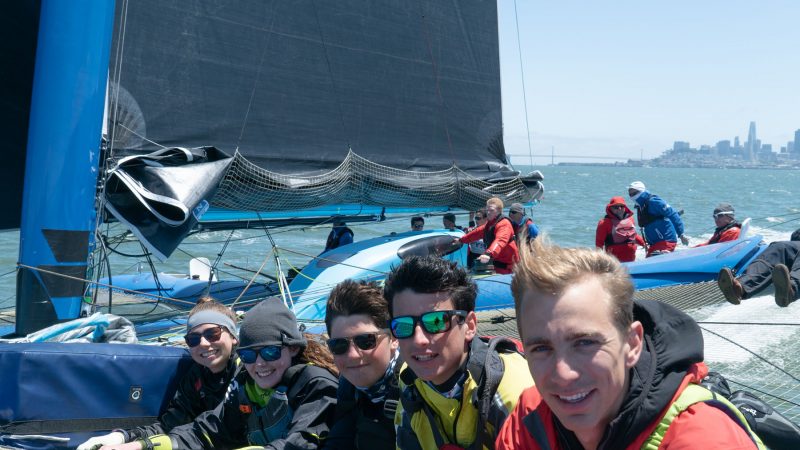 Oh, the places you'll go. As sailors know, a sailboat can take you across the pond or around the world. Youth sailing does a great job teaching sailing skills but often has a limited ability to include all of the expansive world of sailing. St. Francis youth sailing and many other programs are looking to expand the offering to give juniors a bigger sense of the options available. These kids spent most of the weekend training on 420s. But, on Monday, they found themselves sailing with some of the world's best sailors aboard the extreme offshore sailing multihull Powerplay.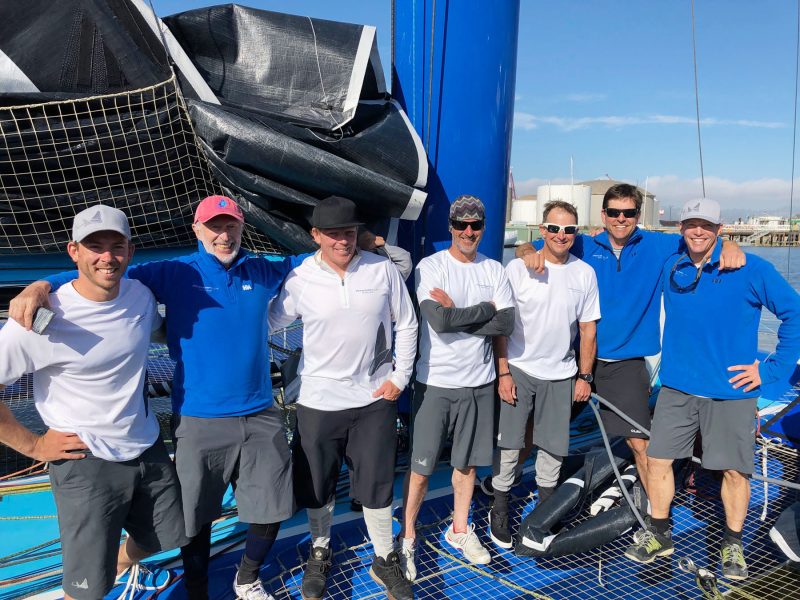 Among the crew is Matt Noble, a Bay Area sailor who landed in the big leagues and is now on the Powerplay crew. He learned to sail at Richmond YC and has gone on to create an impressive sailing résumé that, he told us, includes, at age 14, helping Commodore Tompkins do a delivery of Latitude 38 founder Richard Spindler's Surfin' 63 Profligate. He also raced with Johnny Heineken on 29ers, competed in the Extreme Sailing Series, and sailed in the Oakcliff All American Offshore Team. The list goes on. You'd have to spend the whole weekend reading if we were to include the full résumés of Matt and the rest of the crew. Regardless of their hard-won miles, the collegial Powerplay crew also knows how to share the thrill of high-performance sailing.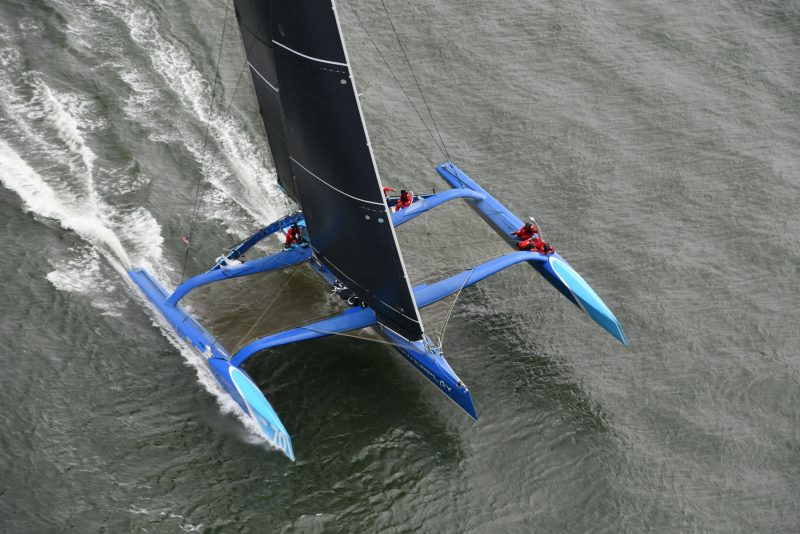 As we relayed on Wednesday, Powerplay, along with Argo and Maserati, trained by dodging Bay Area sailors over Memorial Day weekend. They're now headed to the finish, though these final few miles look painfully slow. You can watch their final approach to San Diego on their trackers here. Once finished, they'll continue refining their game in preparation for July's 50th running of the Transpac from L.A. to Hawaii.
Receive emails when 'Lectronic Latitude is updated.
SUBSCRIBE