The latest buzzword (buzzphrase, actually) popularized in the daily news cycle is "social distancing." Given the fears of a CoViD-19 pandemic, we at Latitude 38 feared for a smaller-than-usual turnout at last night's Spring Crew List Party. For those who did venture out to this gathering of sailors, we were prepared with lots of hand sanitizer, disinfectant wipes, and frequent hand-washing by your faithful crew of staff and volunteers.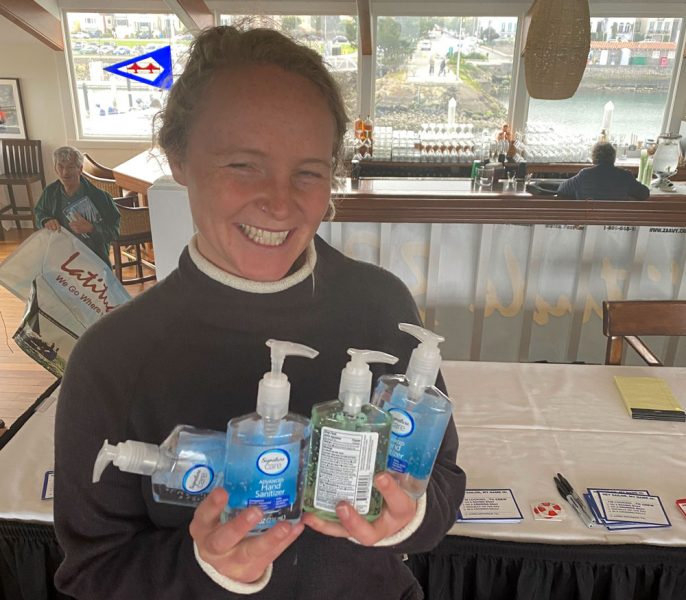 What we didn't expect was a line out the door at the 6 p.m. start time and a packed house at host Golden Gate Yacht Club. Was the Bay Area going stir-crazy? Or are the locals just crazy about sailing? We're not sure, but we're glad for the swarm of sailors young and old, new and experienced, and well balanced between male and female.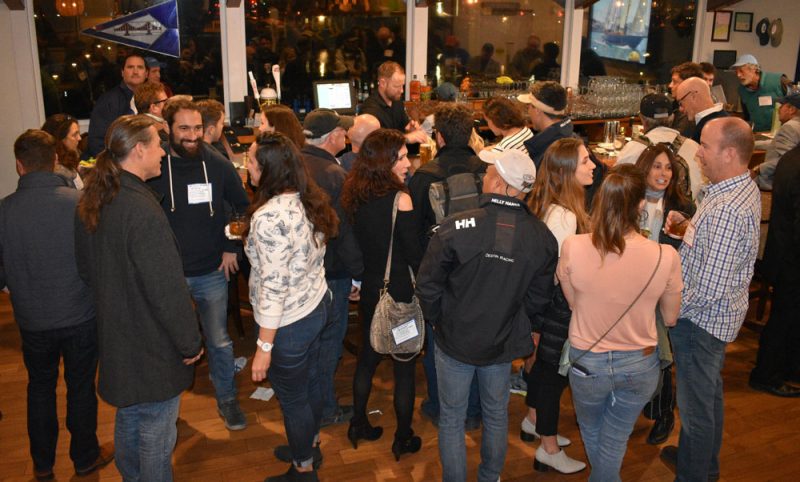 Highlights of the evening included demonstrations by the San Francisco Sailing Science Center. They don't have a home facility yet, but they brought several exhibits to share with partygoers.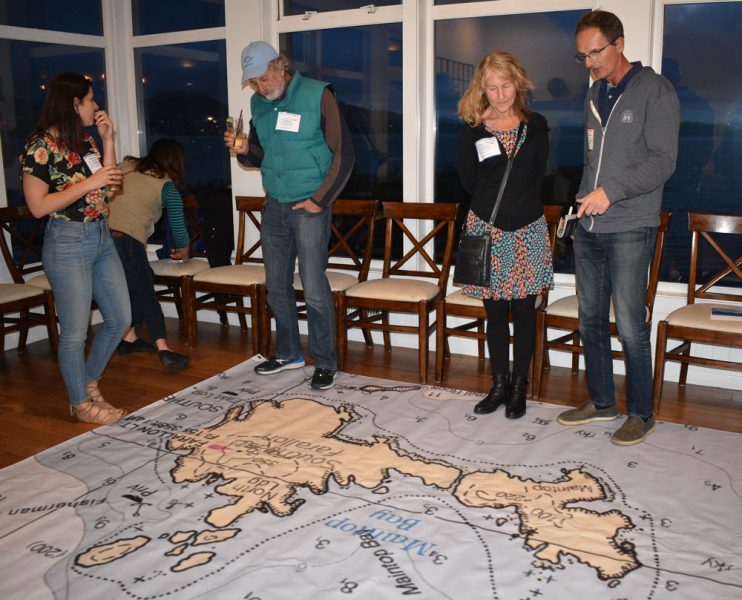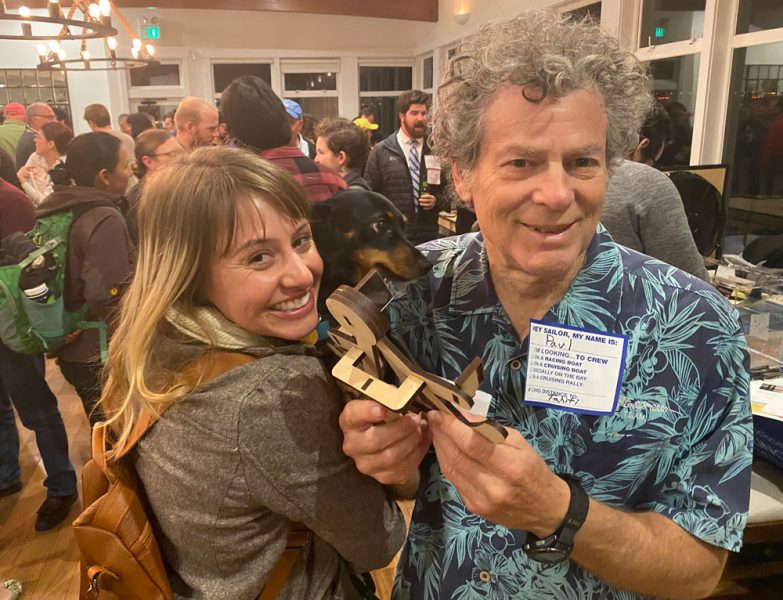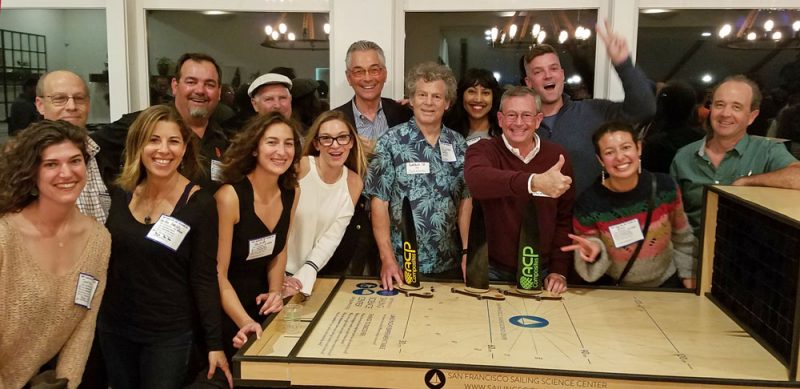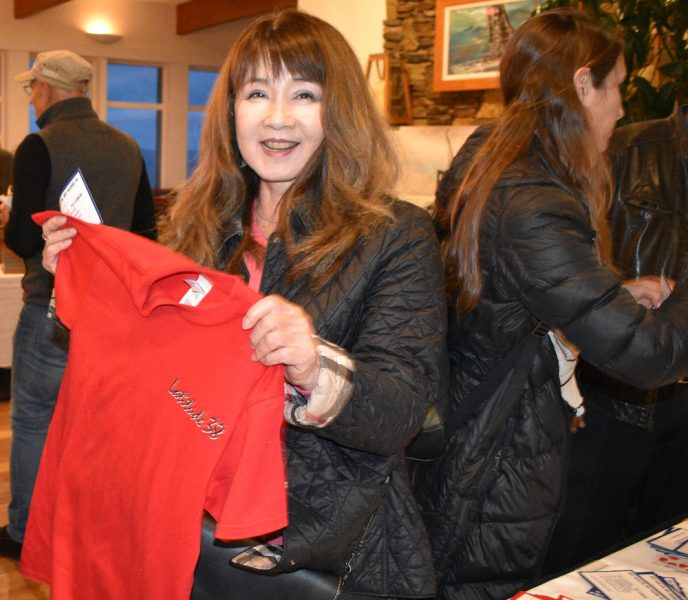 Ron Young attended the party to introduce the new Wosser trophies. They're a joint project with Latitude 38. The three trophies are offered for "the purpose of honoring Jake, Ruth and Susie Wosser and encouraging friendly contests of yacht racing and seamanship on San Francisco Bay."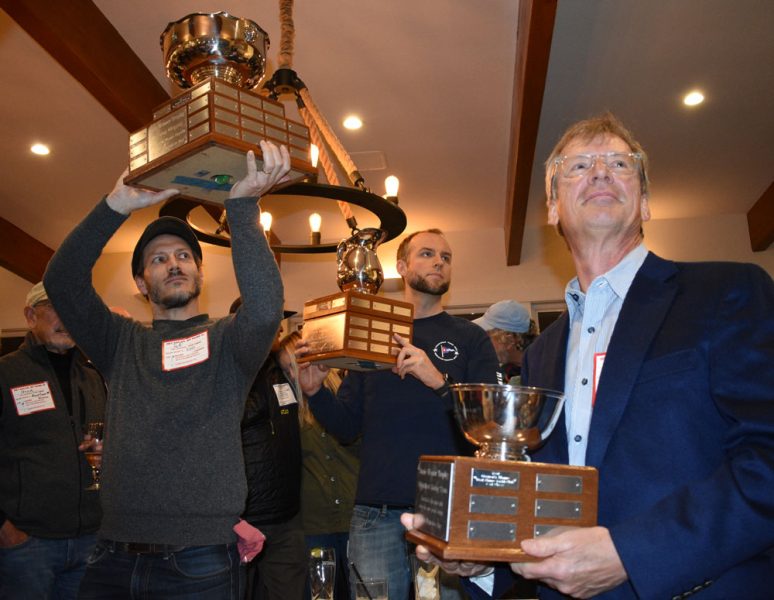 The Jake Wosser Trophy will reward the winner of the largest one-design regatta on the Bay in any given year. The Ruth Wosser Trophy, in honor of Jake's widow, will reward the boat owner who has competed in the most race days in any one year. The Susie Wosser Trophy will honor Jake and Ruth's daughter, who crewed with Jake and became a great skipper in her own right. This trophy will be awarded to the boatowner who takes the most people racing in any given year. Also attending were members of the Wosser Trophy Advisory council, including from South Beach, Sausalito, Encinal, Richmond and St. Francis Yacht Clubs. You can read more about the Wosser Trophies in Sightings in the March issue at https://www.latitude38.com/issues/march-2020/#58.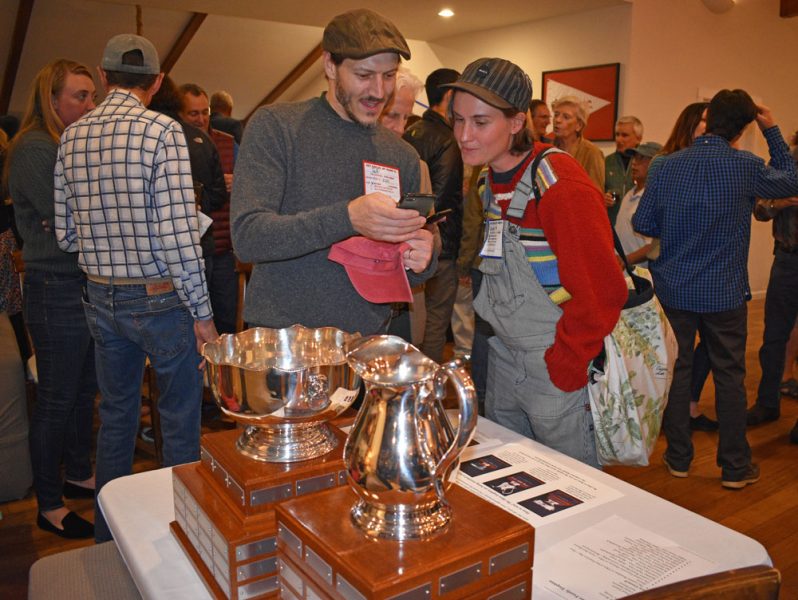 The next Latitude 38 Crew List Party will be held on Thursday, September 3, at the Bay Model Visitor Center in Sausalito. We hope to see you there!
Receive emails when 'Lectronic Latitude is updated.
SUBSCRIBE