Chatting on a hot New Zealand summer day this week, my new friend and fellow Pacific Puddle Jump 2019 alumna Elizabeth Stacey laughingly said to me, "We have a lot of canned tuna!" I can totally relate; I have way too many tins of sardines, but you're bound to make mistakes when you provision for a 3,000nm journey across the Pacific into remote island archipelagos. This year's Puddle Jumpers are preparing now for their departures from the west coast of the Americas. Eavesdropping on the digital PPJ forums has me reflecting on what my fellow jumpers and I learned in 2019, and what we wish we'd known before we departed for the remote islands of the South Pacific.
The latest buzz online has been about long-stay visas, a topic I know many in the 2019 fleet fretted about. Kathy and David Bennett sailed their Valiant 40 Pacific Destiny from Alameda to French Polynesia and back again during last year's season, partly due to the 90-day limit for US citizens arriving by yacht without a visa. I opted to get a long-stay visa before departing from San Francisco, but spent nearly two months waiting, so I didn't have time to visit Mexico before taking off for the South Pacific. Every cruiser I met who didn't have a long-stay visa regretted it. Not having the visa also meant that some had to depart French Polynesia in less-than-ideal weather conditions.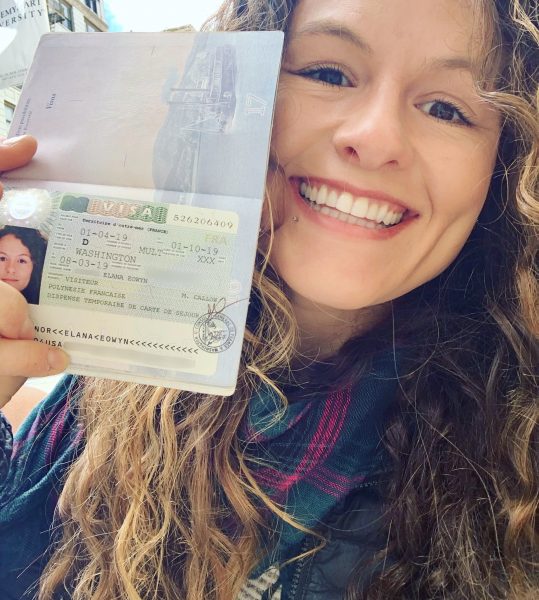 Thankfully, dedicated cruisers and 2015 PPJ vets Chuck Houlihan and Linda Edeiken of the Allied 39 Jacaranda have published updated documents in the past few weeks with the details needed to navigate the visa application process in Panama, Mexico or the USA. Bruce Balan and Alene Rice of Migration (a Cross 46 trimaran from Long Beach, CA) recently started the process in Mexico City for the second year in a row, and have also provided a thorough guide. (Balan has also supplied free South Pacific charts for OpenCPN, useful for anyone planning to make the jump.)
Bringing items for trade has been a much-discussed (though controversial) topic lately, with some cruisers suggesting items that are, errrr… less than legal. I can't get behind that, but there have been other useful suggestions I wish I'd been aware of before my departure last year. Jean Baillargeon of Vancouver, BC, suggests bringing reading glasses. "You can get them free from the Lions Club's recycling program. We distributed over 1000 pairs throughout the South Pacific. It makes a huge difference in people's lives, especially older women who need good eyesight to make crafts they sell for additional family revenue."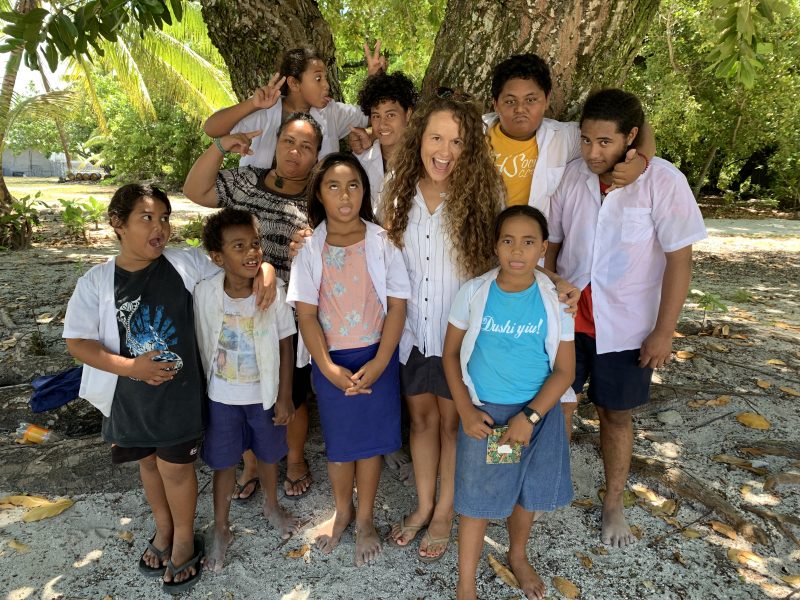 The kids appreciate candy but, just as in the US, childhood obesity is a growing problem in Polynesia. I liked the suggestion of Bryon MacDonald of the Pacific Seacraft 40 Bella Sirena (Alameda, CA), and 2017 PPJ alumnus: "Soccer balls from Walmart! Deflated, they take up no room. Bring plenty; every time a winner give-away for the younger set!"
French Polynesia has changed over the years, and another experienced cruiser, Ed Harms, says, "Most Marquesans preferred US dollars over baubles and toys. There is nothing that they can't already easily obtain." I found this to be true, making trading difficult for those of us on small budgets.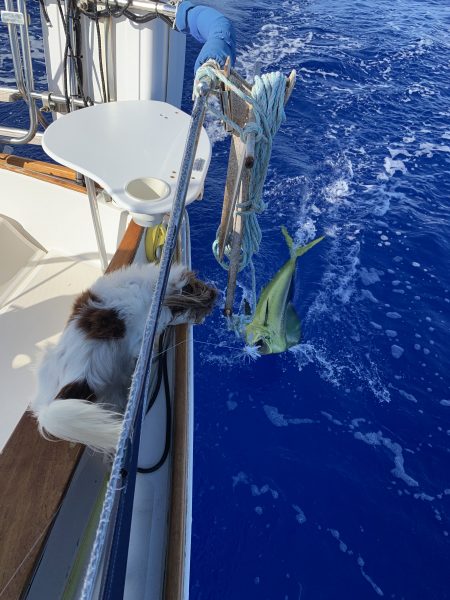 Batteries, good line, and mooring gear were popular with rural locals, though I wished for more meaningful ways to contribute. The Palmerston atoll principal, Sherrin Hibbard, informed me that they already have lots of crayons and art supplies. What schools really need now is modern technological contributions, like USB sticks, tablets, relatable children's ebooks, used computers, and digital cameras.
Visas and trading supplies are just the latest topics creating buzz between this year's PPJ fleet and veteran jumpers. The Pacific Puddle Jump forum on Yahoo Groups recently moved to a new location on groups.io, but it's still quite active. Thanks to a major data migration at the end of 2019 by Rob Macfarlane of the N/M 45 Tiger Beetle, you can find years of archived documentation and discussion on the new platform.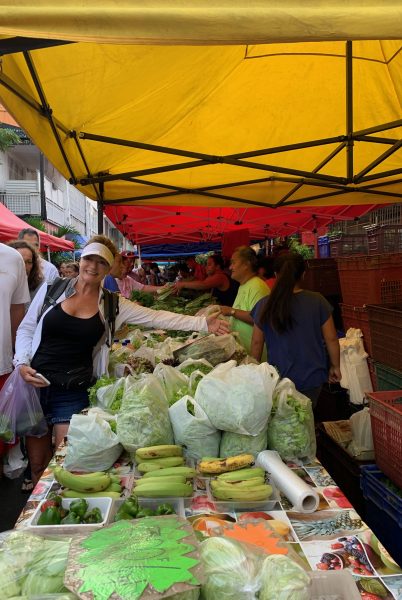 Meanwhile, those of us who made the jump last year are still thinking about all the little details we learned. Before discussing our over-provisioning of canned fish, Elizabeth Stacey mentioned that she wished she hadn't worried so much about having good quality American propane tanks before departing. "Buying a local French tank made it easy to swap for full tanks throughout French Polynesia."
I don't have a propane stove, but I can relate to the sentiment: You don't know what you don't know until you go. Chatting with other Puddle Jump alumni in New Zealand has prompted me to reflect on the trends I observed last year in breakages and provisioning fails, and the myths that turned out to be false. For example, just how many liters of rum *are* you permitted to have when you arrive in French Polynesia? A thorough lesson from recent veterans could have helped me bridge the knowledge gap last year . . . and kept me from running out of rum.
To learn just how many bottles of rum you can provision when cruising to French Polynesia, stay tuned for an upcoming two-part series of lessons learned by Elana Connor and 2019's other first-time jumpers.
Connor is also currently featured on the Out The Gate Sailing podcast, in part 1 of a two-part series. Connor also has an article about her Soft Landing in New Zealand in the February issue of Latitude 38.
Receive emails when 'Lectronic Latitude is updated.
SUBSCRIBE