Santa Monica Bay is known for advocating RRS number 1 ("the wind shall quit immediately after the start of the race"). No such rule applied on the July 20th running of the 44th annual wooden-hull One More Time Regatta. The doldrums present in previous 2019 races literally blew away. Fairly flat seas and a high pressure cell over the Four Corners area that brought in sunshine and winds of 12-15 knots welcomed the race.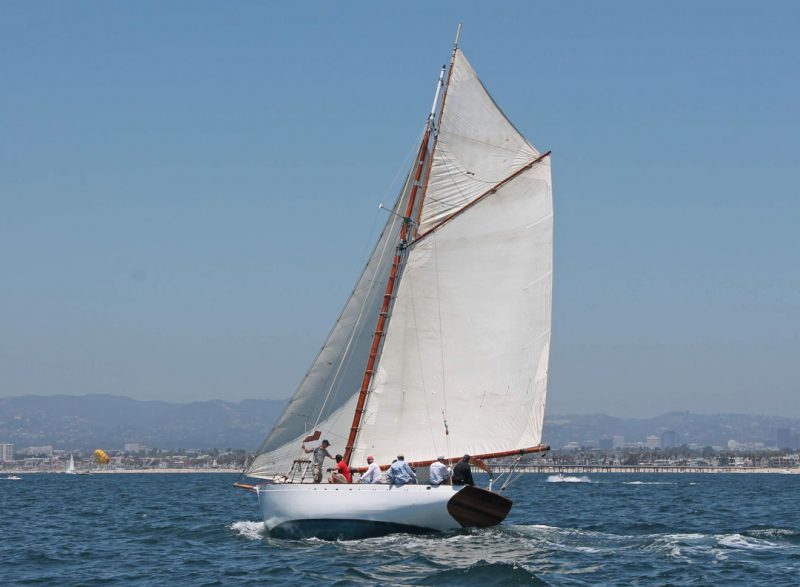 Rather than quitting near the end of the race, winds increased slightly, and considerable bits of popcorn appeared on the waters. This 44th running was the fastest One More Time on record, as all 11 boats finished by 4 p.m., sailing the 13.6-mile course in under three hours.
This year had everything from a Thistle to several 60-footers.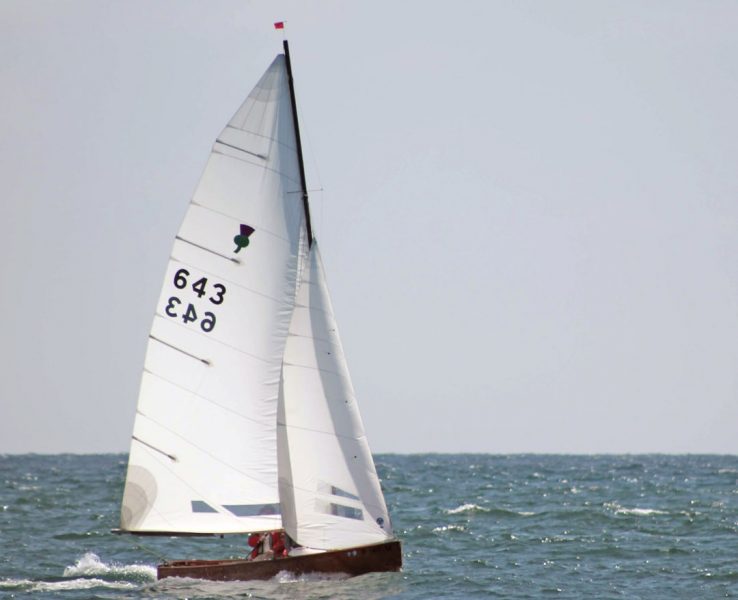 2017 winner Dick McNish and his 86-year-old Fellows and Stewart yawl Cheerio II blasted around the course in a little over 2 hours and 22 minutes to repeat as first overall and first in split rigs. Alejandro Bucagov and Bequia took second overall and first in sloops and cutters. It could be said that the winds had "gone Hollywood" since famous celebrities owned both boats at one time: Errol Flynn and Bob Dylan respectively.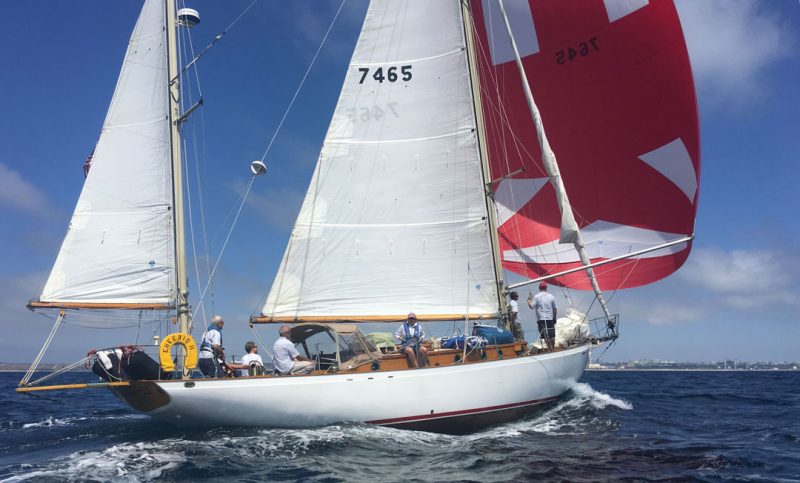 CF Koehler and Sally, a Starling Burgess 10-meter sloop, came in third overall and barely beat out the other Burgess design, 59-ft Rose of Sharon with Wayne Ettel at the helm. The latter was the first schooner to finish.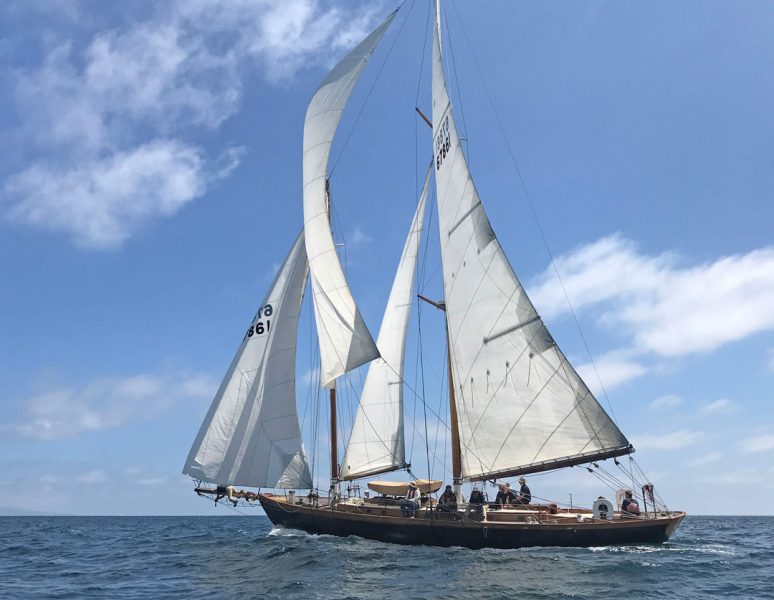 2015 winner Tracy Obert and Marjorie finished fifth. Complete results are at www.dryc.org.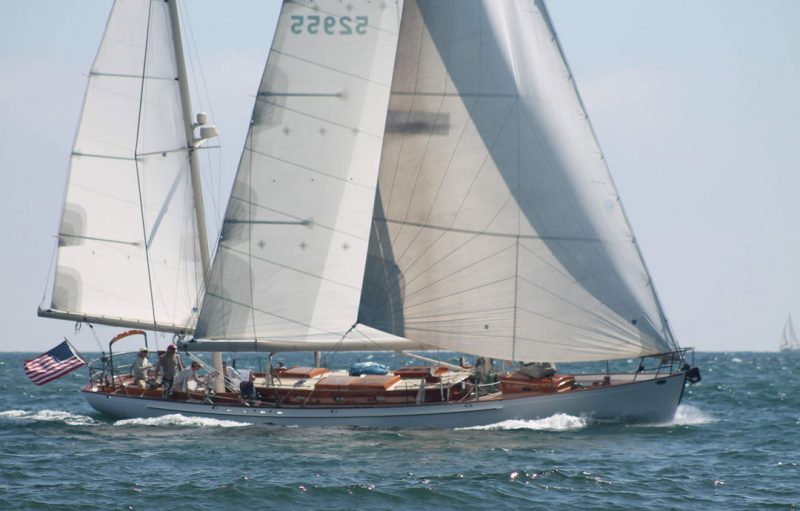 Chris Frost, a staff commodore of Wooden Hull Yacht Club, is responsible for handicapping all these boats. It's difficult given that it's a pursuit (inverted) start.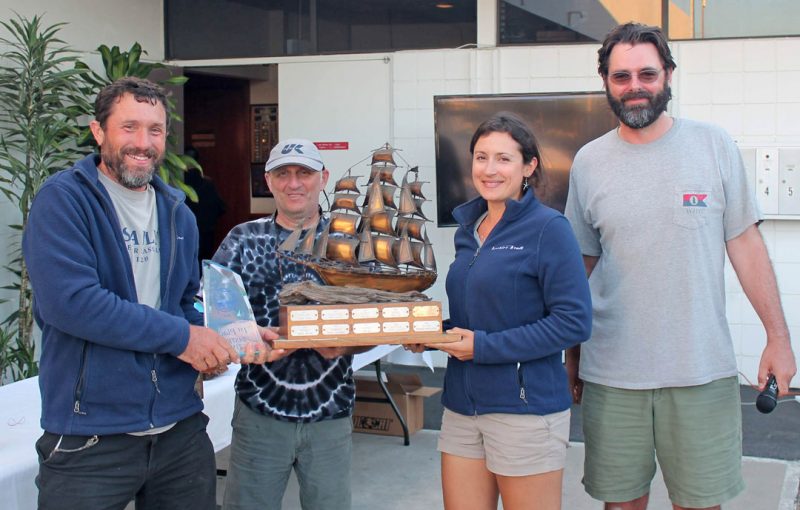 The July date for this second event of the California Classic Yacht Series seems to work well. The woodies race in San Diego in mid-May in the Yesteryear Race, do Santa Monica Bay the third Saturday of July, and proceed north to the Channel Islands and Pacific Corinthian Yacht Club to race in the McNish Classic the following Saturday. A sail to Catalina provides a nice side trip.
Receive emails when 'Lectronic Latitude is updated.
SUBSCRIBE