Trouble Aboard
The entirety of the fleet has started in this 50th edition of the Transpac race, after the second and third starts on Friday and Saturday. Like the smaller boats that started Wednesday, however, the later starters have been plagued by rudder problems that have sent multiple boats back to port. None is more surprising than John Sangmeister's Santa Cruz 70 OEX, which has suffered a rudder post failure and has been forced to abandon ship due to water ingress. All crew are reported to be safe and have been picked up by Roy Pat Disney's Andrews 70 Pyewacket, which is headed back to port.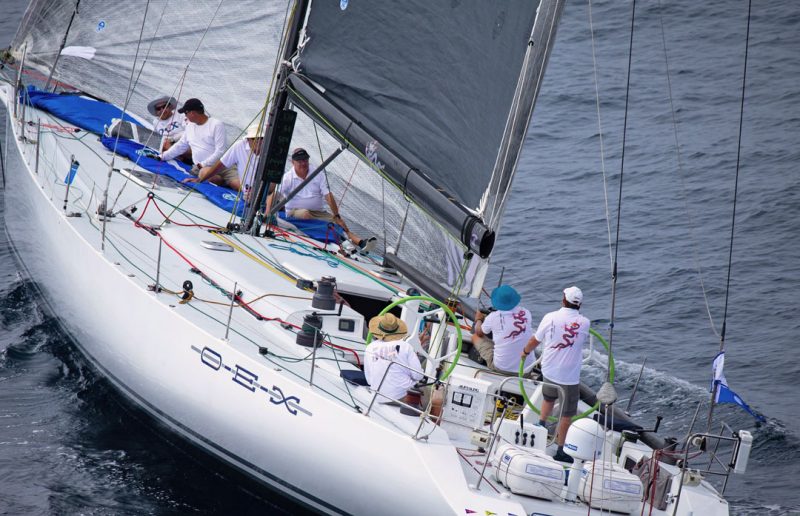 Also headed back to port is Tom Camp's appropriately named Santa Cruz 50 Trouble, which turned back with rudder bearing issues. The first start saw more than their share of rudder-related retirements as well, including two of the three Hobie 33s, Mike Sudo's Beneteau 47.7 Macondo and Tim Jones' Olson 40 Live Wire with mast and rigging issues. The Cal 40 Nalu V returned to Newport Beach due to "difficulties keeping bilge dry, pumps keeping ahead but reason for water ingress unknown." All crew are reported safe, but our thoughts are with all of the sailors who have had to abandon this 50th edition of the Transpac.
Don Ford reported on Sunday from the Beneteau First 40.7 Onde Amo in Division 7 via InReach: "Two spinnakers blew. Both came apart, basically at the same place. Three folks on board are experienced sail repair people. They believe the A2 will be ready in a couple of days. Meanwhile we have our A1 and 1.5-oz spinnakers. We also had some steering issues that needed repairs but finally racing to Honolulu." Division 7 was among Wednesday's starts.
Friday and Saturday Starts
The second and third starts got underway in light-wind conditions under gray skies. Friday's starters maintained a long starboard tack out to Catalina and to the new breeze, while Saturday's starters began in full-on Catalina Eddy conditions that saw the fleet hit the line on a port tack and sail slowly for a couple of hours before the wind shifted to the west and died. All of the later-starting fleets are now in solid pressure and making good progress toward Hawaii in the early reaching section of this race, while the Wednesday starters have mostly squared back in the northeasterly trade winds, beginning their long run to Hawaii. As the breeze has already moved aft, many boats are even taking their first jibe over to port, perhaps a bit earlier than usual.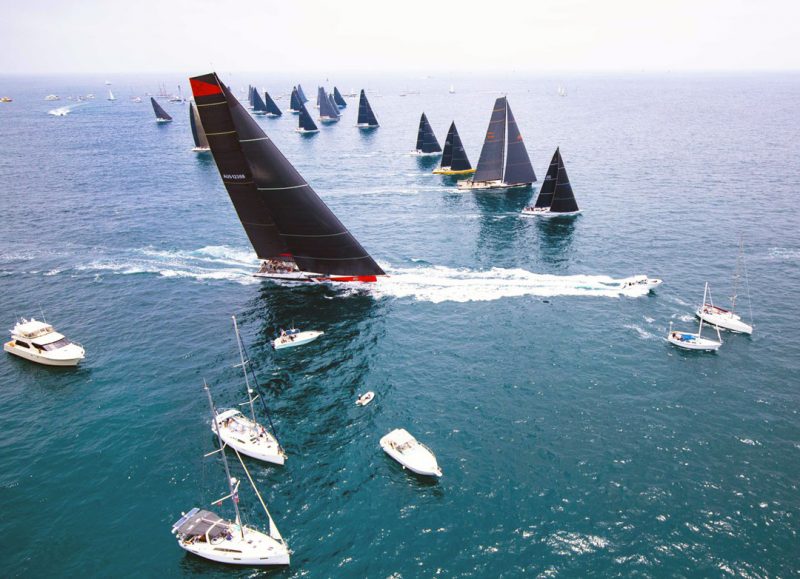 A Look at the Leaderboard
At the head of the most anticipated battle in the 50th Transpac, Jason Carroll and his team onboard the MOD70 trimaran Argo jumped out to an early lead in the hotly contested Division 0. Relying on some slick work from navigator Anderson Reggio, Argo managed her rivals well and slipped away from the coast unscathed, quickly opening up a 100-mile lead on her closest rival, PowerPlay. That lead is now down to around 70 miles as the PowerPlay crew, including legendary French sailor Loïck Peyron, goes to work to grind down the Argo. Behind them, Giovanni Soldini's hydrofoil-equipped MOD70 Maserati is reporting a major collision that has damaged the port-side ama and its bow, as well as the T-foil section of the port rudder. The team is still sailing toward Honolulu, though at slightly reduced speed while they evaluate their options.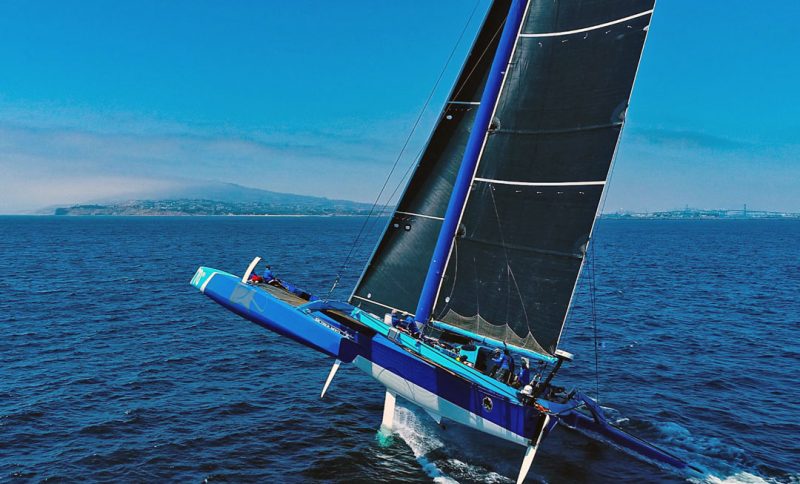 Cal 40s are still leading the fleet on ORR. The two super-maxis Comanche and Rio100 are currently at the head of Division 1. The R/P 70 Taxi Dancer is leading the sleds, while the J/125 Velvet Hammer is moving up in Division 3. The SC52 Prevail is on top of the Santa Cruz 50s and 52s as of this writing. The J/121 Blue Flash is at the head of the large Division 6.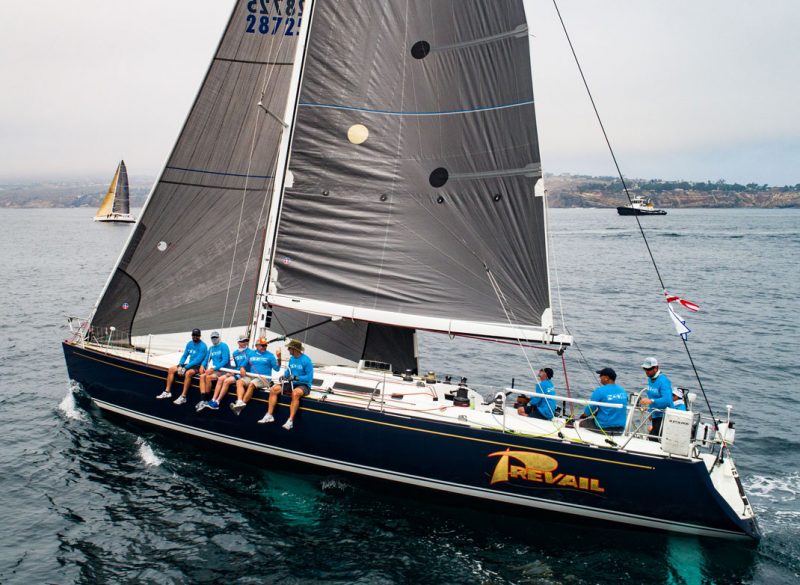 Stay tuned to 'Lectronic Latitude and the Transpac website for all of the latest news. Check the YB tracker here.
Receive emails when 'Lectronic Latitude is updated.
SUBSCRIBE