As the growing body of SailGP fans anticipate today's start of the New York event, the six international teams that will take to the start line have a new image to add to their vision of series supremacy. In the lead up to the third edition of the world's newest racing event, SailGP unveiled the stunning trophy that encapsulates the thrills and energy of the F50 catamaran racing series.
"We wanted to create something that communicated the extreme drama, extreme energy and extreme performance of SailGP, which is taking sailing to the next level," said SailGP CEO Sir Russell Coutts.
World-renowned trophy maker Thomas Lyte was commissioned to create a trophy that would "encapsulate the power and the passion of the forward-thinking boats and world-class athletes." It was also crucial that the winning team could raise the trophy up high in celebration of victory. Kevin Baker and his team at Thomas Lyte achieved exactly that.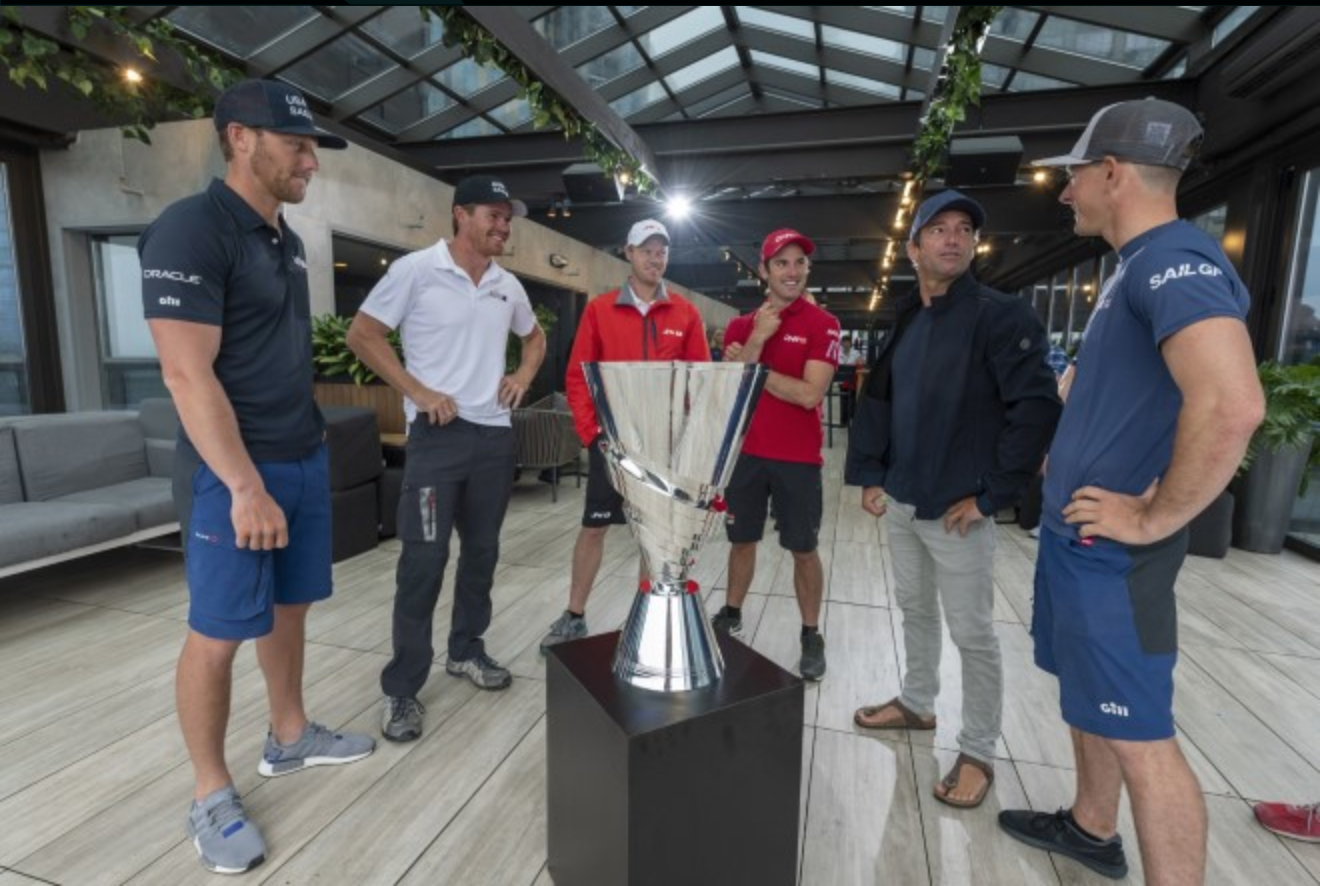 The trophy will be presented to SailGP's series winner at the inaugural season final in Marseille on September 22.
As SailGP Teams USA, Australia, China, Great Britain, France and Japan compete in this weekend's third event, Australian team helmsman Tom Slingsby is keeping a watchful eye on longtime rival competitor, and fellow Australian, Nathan Outteridge. Helmsman of Japan Team, Outteridge has been on the Aussies' heels in San Francisco, and knocked the series' leaders from top position on day 1 of event two here in San Francisco in May. However, the Aussies' resiliency and near-perfection on the Bay on day 2 ensured an event win for the second time in a row.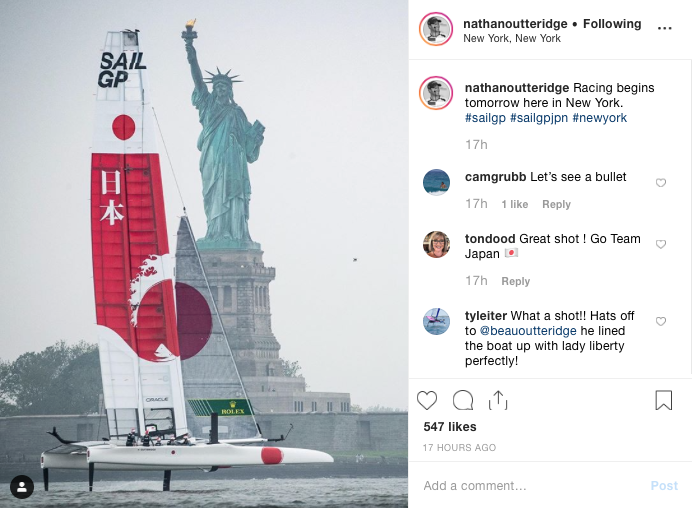 As round three of the first SailGP commences on the lower reaches of the Hudson River, New York spectators are assured of action as dramatic as the iconic skyline. While many of the SailGP competitors have experienced conditions on the Hudson, the strong currents and unpredictable shifting winds ensure the race is open to all and any of the six teams.
Racing commences Friday and Saturday at 5 p.m. eastern time. The race village, located at Brookfield Place in Battery Park City, is open to the public and free of charge.
For those who can't make it to New York this weekend, there are several live coverage options. Check here for details.
Receive emails when 'Lectronic Latitude is updated.
SUBSCRIBE