California sailor Katie Love is a woman on a mission. "I want to prove that women can sail 18-ft skiffs just as good as men." To that end, the 30-year-old blonde, blue-eyed skipper left her job running tugs on the West Coast and went to Sydney, Australia, to compete in this year's four-month-long 18-footer racing season and JJ Giltinan Championships.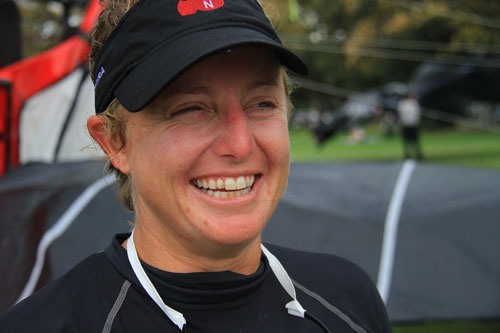 Despite having sailed the supercharged flying 18-ft skiffs in San Francisco and even making an appearance in the 2013 Giltinans with an all-women team, Love found this year's adventure Down Under somewhat daunting. She worked with San Francisco's Chad Freitag and his Skiff Sailing Foundation and Australia's John 'Woody' Winning to secure a spot — and a boat — in the highly competitive 18 Footers League's summer sailing season.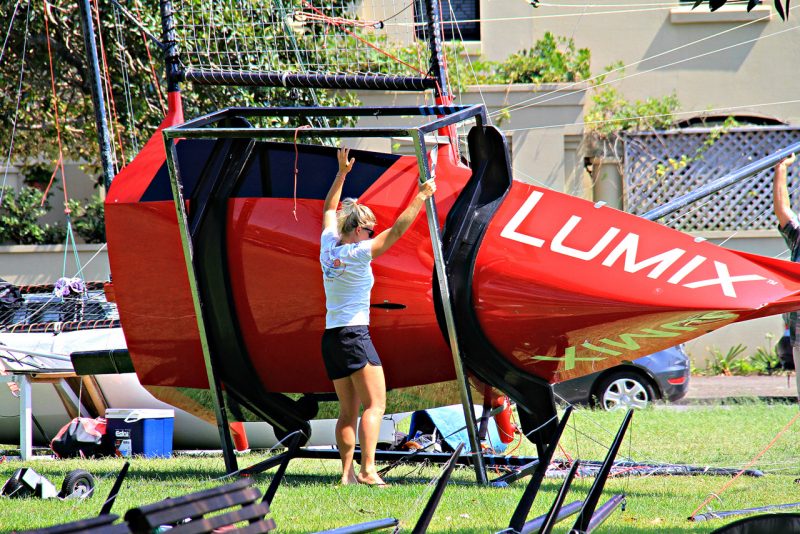 "Katie was the last skipper to join the fleet this year. The boat she sailed was one of the slowest and had the worst gear. Despite that, she sailed consistently above her boat's handicap," says 18 Footers League longtime media director Frank Quealey. "The Giltinans are a scratch race, but if you look at the ratings, she earned a handicap-assisted second in one race. That's a tribute to her keenness, skill and never-give-up attitude."
Freitag has sailed with Katie for over a decade. "You need a good boat, a good crew, an understanding of the racecourse, strong sailing and communication skills, and a bit of luck to win here in Sydney. Katie was just a few mistakes away from a couple of top-10 finishes this year; and among this level of sailing, that's saying a lot."
Joining Katie in Sydney this year were Freitag and Aussie sailor Matt Doyle. "It was hard getting a consistent crew," says Katie.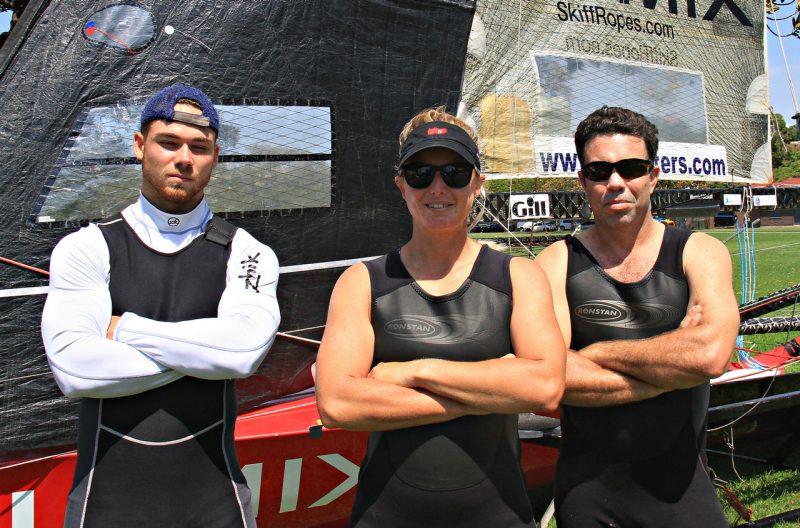 "I learned a lot from the guys in the fleet," she says. "This harbor is pretty tricky. Some guys have sailed their whole lives here, and they tell me it changes every time they go out."
The level of competition in the Giltinans is intense. American Harry Hamlin won the event in 2002 and 2003. UK sailors won in 1999 and 2004. Australian and New Zealand crews have won the other 60 or so championships. It's not unusual to find Olympic and America's Cup sailors going head to head in the 18ers — not to mention a couple dozen state and national champions thrown in for good measure.
"The boys know how to put the pressure on," says Winning. "It takes time to get to know these boats. Katie is getting there…but don't expect miracles."
This reporter caught up with Katie and her crew on the third day of this year's Giltinans, held on March 1-10. She was a little chagrined when telling me about the first two days of racing, which saw her capsize her red Panasonic Lumix skiff both days as she headed around Shark Island. In the first race of the day, Katie fought her way through the pack but finished near the bottom of the fleet. The second race of the day was a different story. The breeze built throughout the afternoon, peaking at around 25 knots for the spinnaker run home to the finish line.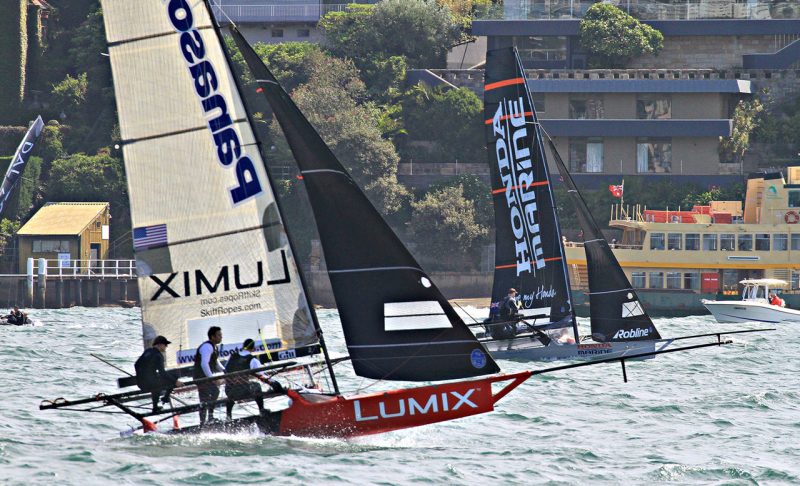 "It was wild out there," a beaming Love told me. "Boats were running into each other and capsizing left and right. We just kept our head down and made a nice (10th place) showing."
"The Big Wind really played to Katie's strength," said crewman Matt Doyle. "She handled the pressure like a pro. She's used to wind like that in San Francisco. I can't wait for more big breezes."
The big breezes Katie loves to sail in never materialized over the remaining race days. She and her team finished well back in the pack in the championship.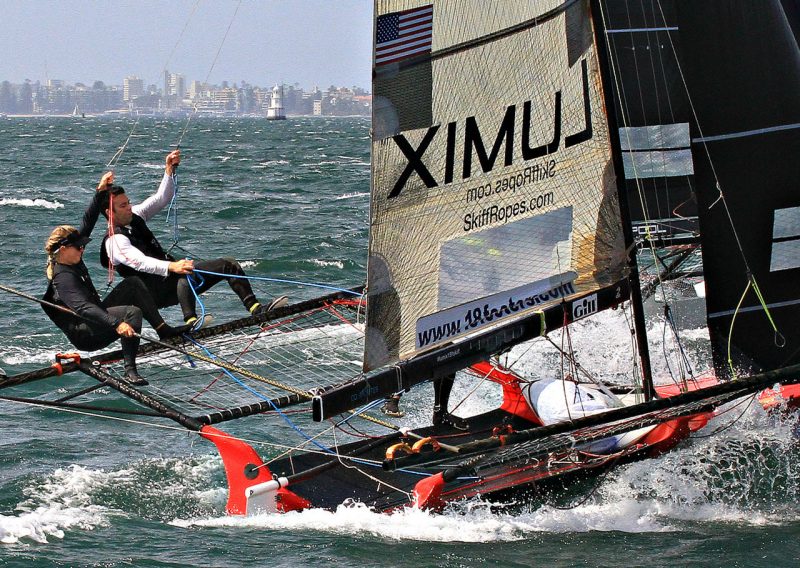 Katie's advice to female sailors is simple: "Don't let anybody tell you 'that's not something a girl can do.' As a girl, you have to work twice as hard to earn the respect of your peers. But that's OK. Have a thick skin and stick it out. I'm living my dream because I refused to take no for an answer."
Next up for Katie, she hopes, is sailing her red skiff in the European championships in Italy's Lake Garda this summer. Here's betting she'll continue her quest to prove that girls can handle these big rigs just as well as the guys.
Receive emails when 'Lectronic Latitude is updated.
SUBSCRIBE