Like most sailors, our maritime interests extend beyond sailing. And that news cycle has been eclectic lately. Here are just a few of the odd things that we've read about in the last few weeks . . .
Rising Sea Levels
Some walls are a good idea. Like ones going up now on some South Sea islands. Whether or not you believe climate change is happening, it's not an abstract notion in atoll nations like Kiribati, Tuvalu, the Maldives and the Marshall Islands. Rising sea levels are already an inescapable part of daily life in these low-lying islands — many of which are only 6 or 7 feet above sea level. If climate scientists are right, by the year 2100 many of the thousands of islands in this vast area will be awash or gone completely. So the powers that be are doing something about it now. Seawalls are going up or being repaired in many areas, and there are serious discussions about 'elevating' many of the islands. No one is sure what kind of landfill would be best and most affordable, where it would come from, or even how high is high enough. As with many coastal areas, the most obvious source is dredging spoils, which would be detrimental to reefs. But, says one official, "I would rather destroy some reef than see an entire culture go extinct."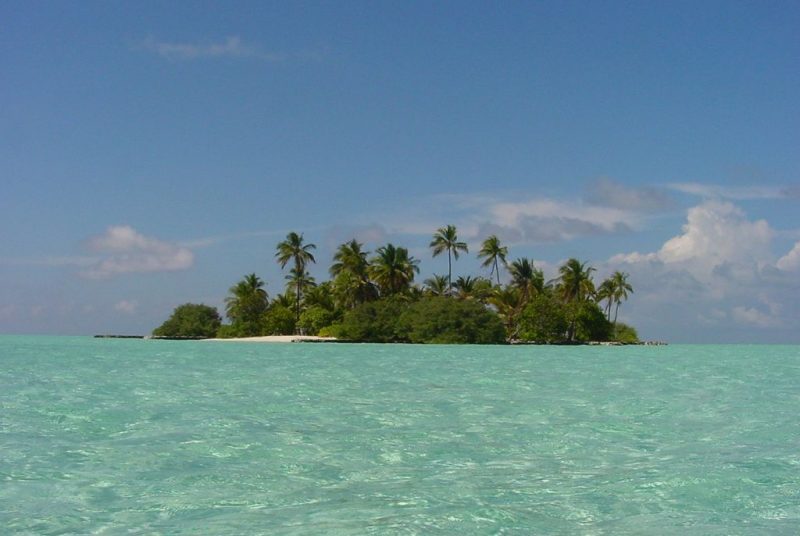 Secret Surgery at Sea
In the late 19th century, President Grover Cleveland was having problems. The recession known as the 'Panic of 1893' was in full swing, and Cleveland had found a lump in the roof of his mouth. Diagnosed as a cancerous tumor, it was recommended to be removed quickly. So as not to cause more national turmoil, Cleveland decided this should be done in secret. And what better place for a secret operation than at sea, aboard a friend's luxury yacht? Cleveland was a frequent guest aboard banker Elias Benedict's 138-ft auxiliary steam yacht Oneida, and the whole affair was made to look like just another fishing trip. Preparations were made, doctors brought aboard, and the surgery quietly done. One clever journalist got wind of it and wrote a story but — déjà vu! — it was labeled fake news and Cleveland denied it until his death in 1908. Only many years later, in 1917, did the lead surgeon himself come clean, and reporter E.J. Edwards was finally exonerated.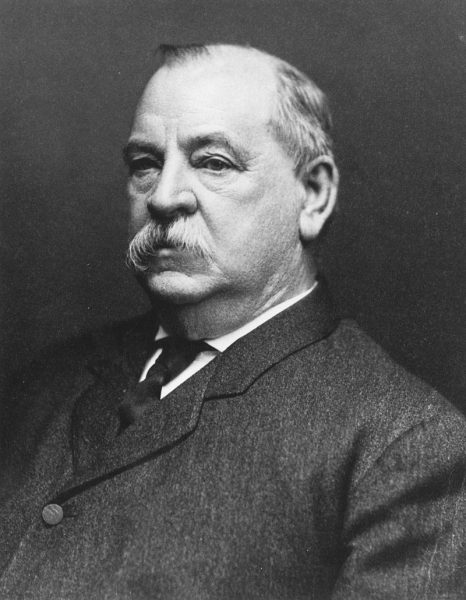 A Titanic Conspiracy Theory
Have you heard this one: The ship that sank in the North Atlantic on April 15, 1912, after hitting an iceberg, was NOT the Titanic? It was her sistership, Olympic, which was — ahem — disguised to look like Titanic.
Wait, what?
It's a bit convoluted, so pay attention: In the early 1910s, the White Star Line started construction of three new liners: The Olympic, Titanic and Britannic, in that order. Olympic was the first put into service in 1911, and she made several uneventful Atlantic crossings before colliding with a Navy ship in the Solent and incurring some serious damage. Because the collision was deemed to be Olympic's fault, insurance would not cover the repair, and the ship languished in port, not making any money. Soooo, (this is where the conspiracy part starts), White Star switched the names of the new Titanic with the Olympic. Each ship effectively became the other. That way, the "Olympic" (really Titanic) could still do her regular runs and make money, while the "Titanic" (really the damaged Olympic) could, well, be scuttled in an 'accident' so the company could collect the insurance. Then that damned iceberg appeared and the whole scheme went out the window.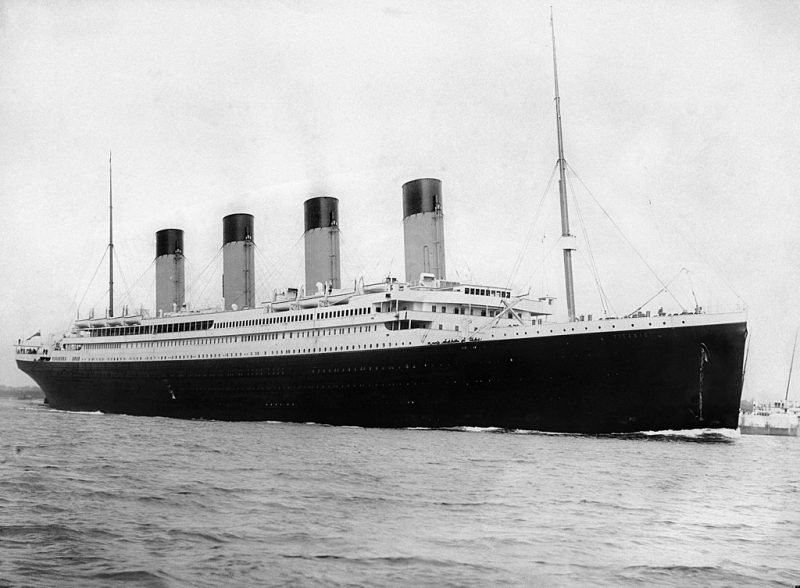 As with most conspiracy theories, this one has more holes than a truck full of Swiss cheese, and personally we don't believe any of it. But some fact-checking did reveal some interesting actual facts (we're back in reality now). One was that Captain Edward Smith was in charge for Olympic's maiden voyage to New York. As Titanicophiles know,  he would later 'go down with the ship' on Titanic's maiden voyage. Also, Olympic was at sea in the Atlantic on the day Titanic sank. She was on the return voyage from New York to Southampton when she received a distress call from Titanic. Though 500 miles away, the captain ordered a change of course toward Titanic and engines at full speed. As it happens, the Carpathia picked up the survivors and Olympic was ordered back on course, never having arrived on scene. In the aftermath, Olympic assisted both British and American investigators who did many surveys, tests and sea trials aboard her in an attempt to fully understand what happened to Titanic. After Titanic sank, Olympic returned to builders Harlan and Wolff to undergo many safety upgrades learned from the Titanic disaster (as did Britannic, still on the ways), including the installation of full-length bulkheads, double bottoms and more lifeboats.
Receive emails when 'Lectronic Latitude is updated.
SUBSCRIBE