All Ships Alert
We heard this morning from Golden Globe Race HQ that the Falmouth Coastguard has issued an 'All Ships Alert' for British singlehanded sailor Robin Davie. His Rustler 36 C'Est La Vie is now three days overdue on a 300-mile solo voyage across the English Channel from Les Sables-d'Olonne, France, to his homeport of Falmouth in Cornwall.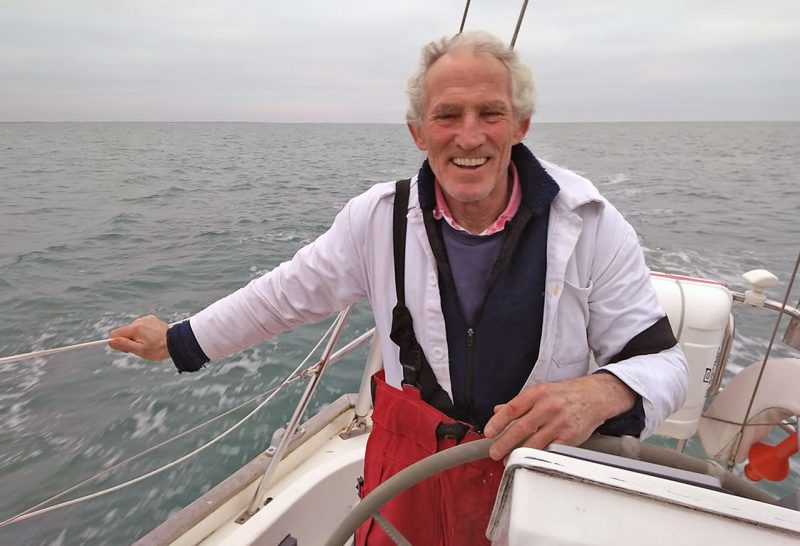 Davie, who has successfully completed three solo circumnavigations, set out from the French port at 10:00 on Saturday morning, telling his brother Rick Davie to expect him on Tuesday. Nothing has been heard from him since. Davie was reported overdue on Wednesday morning, and the UK Maritime Coastguard Falmouth have been broadcasting alerts to all shipping in the area since then. No EPIRB signal has been detected. Weather conditions have been light and variable for the past week.
After serving in the British Merchant Navy for 20 years, Davie competed in the first BOC Challenge Around Alone Race in 1990. He made his second and third solo circumnavigations in the 1994 and 1998 BOC races. During the '94 race he was dismasted thousands of miles from Cape Horn and sailed under jury rig around the Cape to the Falkland Islands.
C'Est la Vie had recently undergone a complete refit including new mast and rigging, as Davie had entered the 2018 Golden Globe Race but ran out of time to complete his preparations before the start on July 1.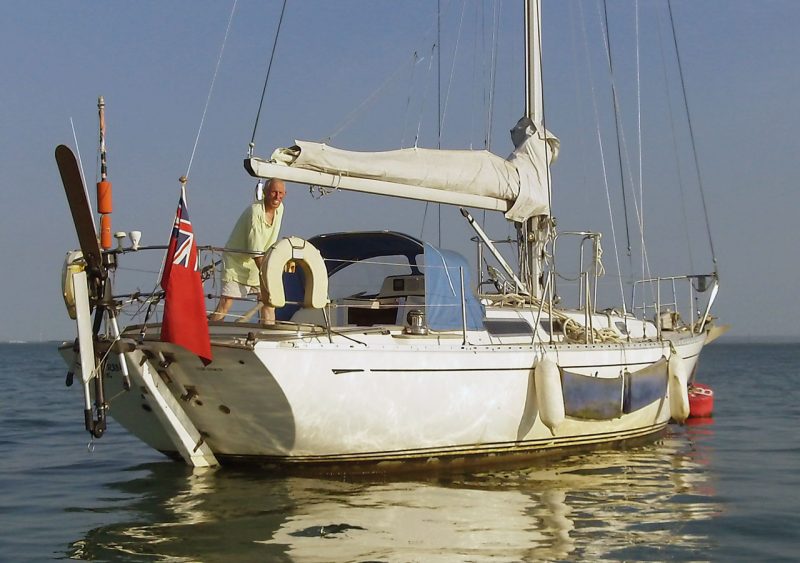 Golden Globe Race to the Finish
Now 194 days into the solo nonstop circumnavigation, none of the racers has finished yet. (These are not MOD70s, nor even IMOCA 60s! All the boats resemble what you see in the photo above.) Five skippers out of 18 starters remain in the race; all but one are now around Cape Horn. None of them is currently sailing faster than 5 knots. Dutchman Mark Slats has eaten away at the lead of Frenchman Jean-Luc Van Den Heede. The leaders are the only two competitors north of the equator. Slats is at the 20th parallel and VDH is 190 miles ahead of him to the NNE. The 73-year-old French sailor is now expected to finish on January 27. On Saturday, VDH served an 18-hour penalty for improper use of his satellite phone (he used it to call his wife following a knockdown that damaged his rig in the Southern Ocean).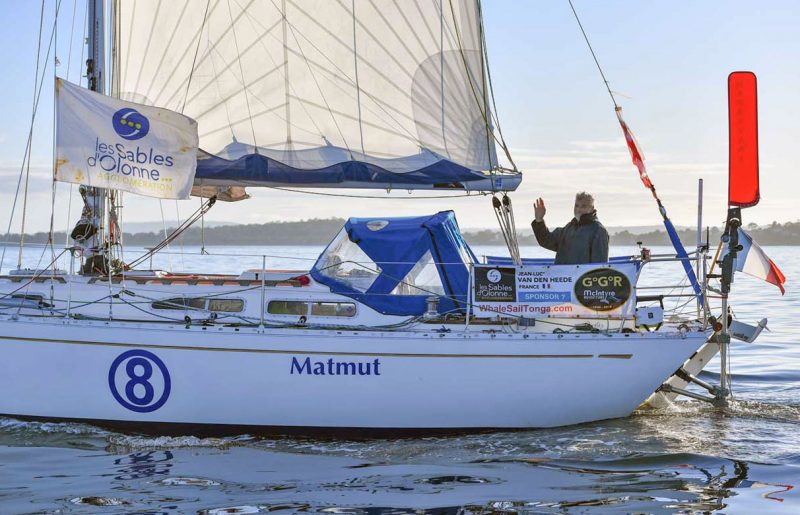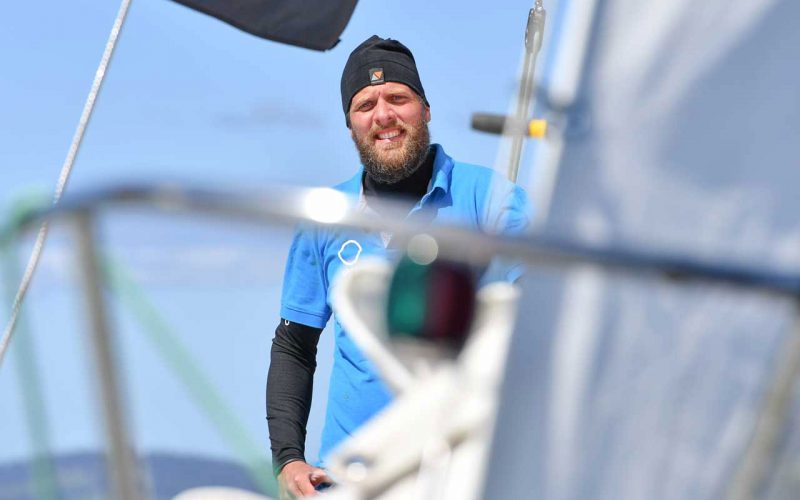 The hull of last-place Tapio Lehtinen's Finnish entry Asteria is covered in barnacles, sapping her speed at an ever-increasing rate. She is still on the Pacific side of Cape Horn. Lehtinen, 60, humorously messaged Race HQ on Saturday: "CAN I GET 2 THE GUINNESS BOOK OF RECORDS 4 THE SLOWEST TIME ROUND THE WORLD?" Yet, the Gaia 36 Asteria is still 695 miles ahead of the reference time. The 2018-19 sailors are in a virtual race with Robin Knox-Johnston's 1968-69 Golden Globe Race winner Suhaili. (See the tracker.)
Receive emails when 'Lectronic Latitude is updated.
SUBSCRIBE