Just a few hours after we published a story on Monday about our love for the low-tech autopilot, we were at San Pablo Yacht Club when we met a gentleman who had just read the piece. "Let me show you my autopilot,"  he said (we didn't get the gentleman's name with enough confidence to publish it here; if you're reading this, please email us, and we'll update this story).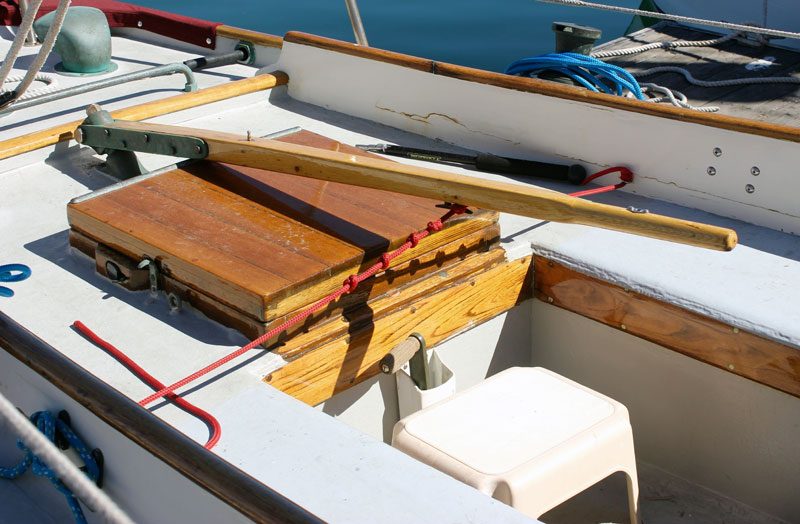 This was the first of several ingenious systems we've seen. Luc McSweeney — who we're going to feature in an upcoming issue of Latitude — showed us two steering-assist methods for his 60-ish-ft pinky schooner Tiger. The first was a "whip," or a set of tackle with a loose line that gives purchase on the tiller, something that's advantageous on a boat like Tiger.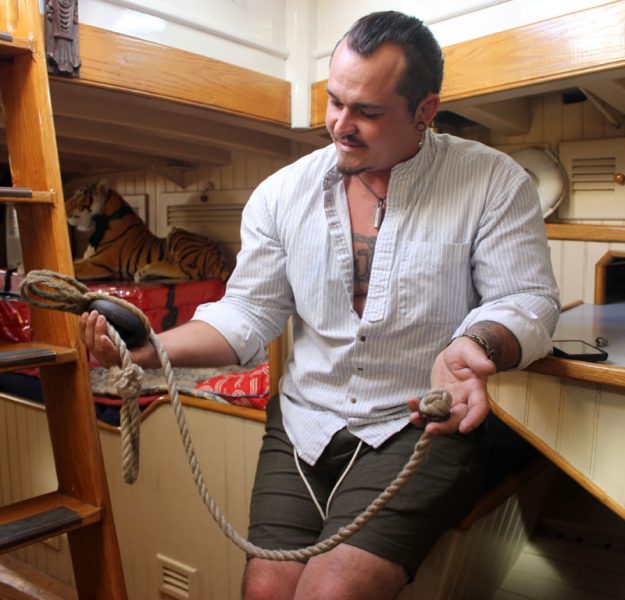 With its 2:1 purchase, this "steering assist" (our term) takes some force off the tiller, and allows the skipper to sit more outboard on the vessel while helming.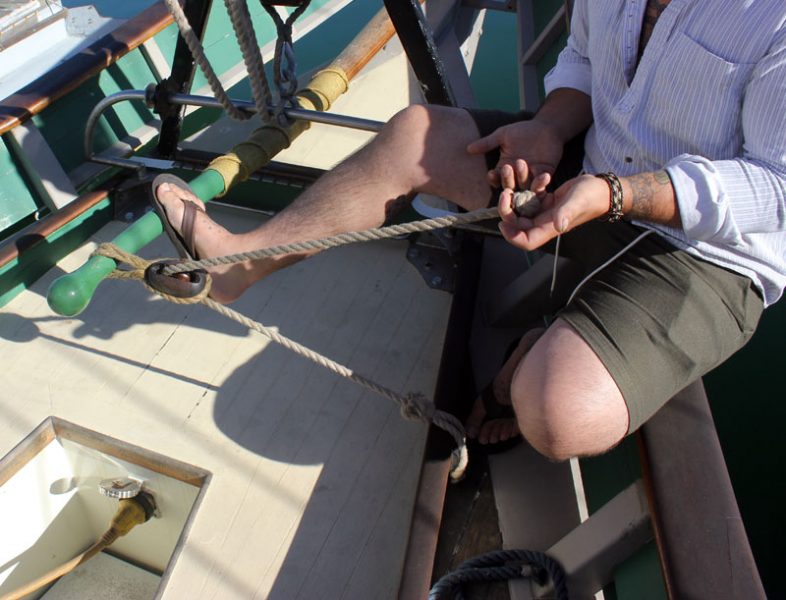 McSweeney also had a full-on "autopilot" (the pictures of which came out too blurry for publication), which was built from an elasticky line running through a series of blocks. When attached to two fixed points opposite the tiller, the system offered smooth, controlled steering, according to McSweeney — he showed us video of him singlehanding Tiger in 30 knots of breeze.
But this was just the start of the responses we got. "I use bungee cords on the tiller. And yes, it gives me goosebumps just thinking about hands-off sailing, Joshua Slocum style," wrote Ken Brinkley from Portland, Oregon, about his Cal 29 MkII Rumblefish. Brinkley commented on the feeling of freedom when you can take your hands off the tiller, and watch your boat sail on its own.
"I love to singlehand my Nunes Bear in all kinds of conditions," wrote Josh Ott of his Bear Boat Kodiak. "Leaving from Berkeley, it's often several long upwind legs to get anywhere. I use two bits of shock cord, fixed on the port and starboard side, and loop them to the tip of the tiller."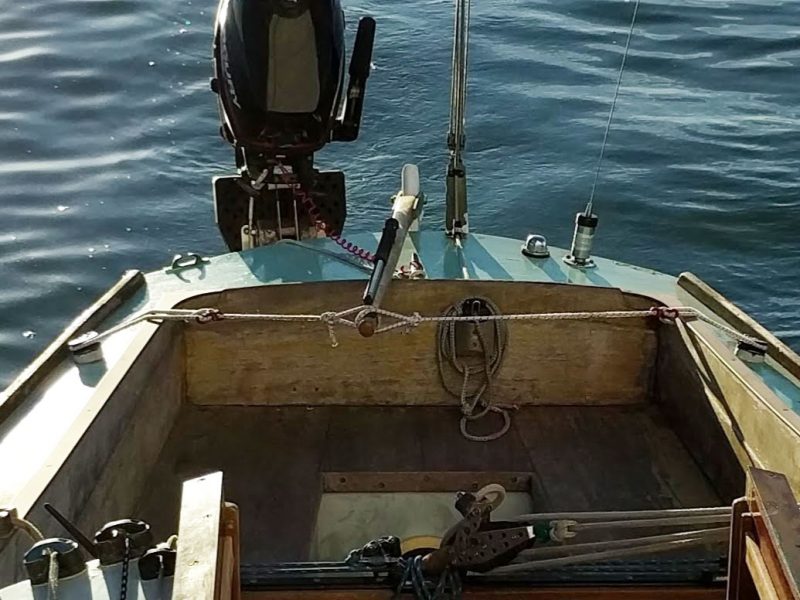 "I adjust the tension on the bungees using little tensioners of the kind found on tents. This lets me fine- tune the pressure on the tiller.  She can sail all day like that and it frees me up to work around the boat, get a snack, or just enjoy the ride."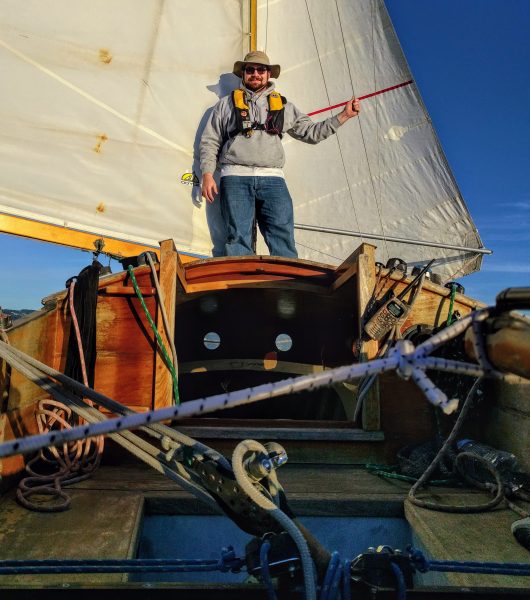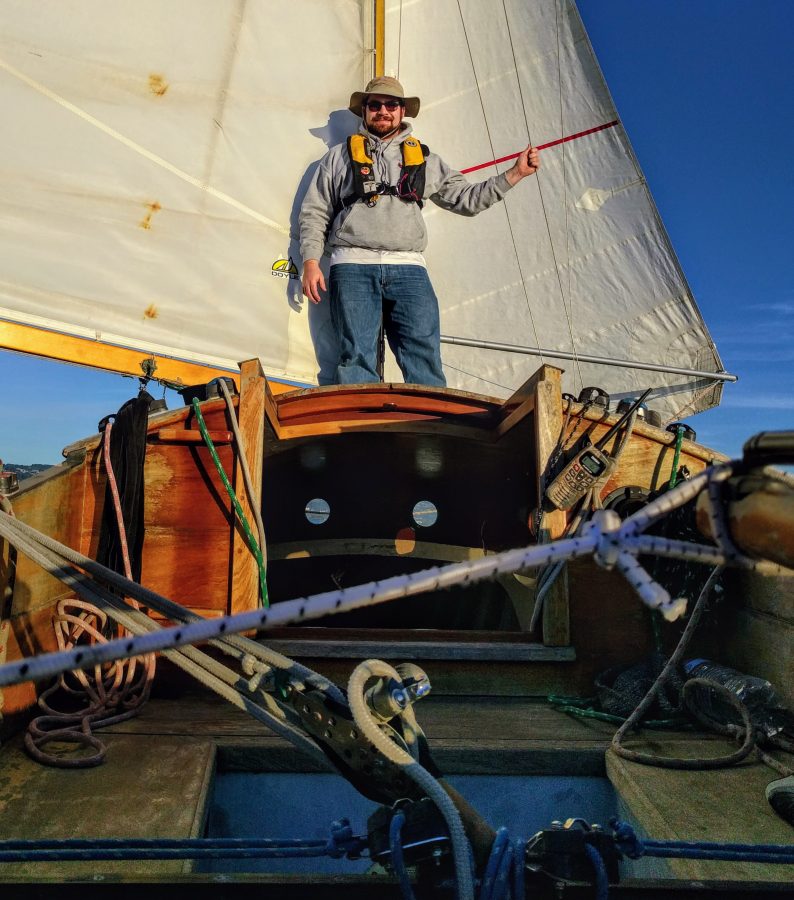 Rod Witel, a US Sailing instructor at Club Nautique, said that when he singlehands Colgate 26s, he ties "a long bungee cord between the port and starboard stanchions, and tie its center to the tiller. I can vary the tension on the tiller by the number of tiller wraps. I use a bungee in lieu of a non-elastic line because it allows me to move the tiller without having to untie a knot or slip off a line."
Grant Kiba said that he has a tiller extension with a "locking pocket" on his Ericson 27 Take 5.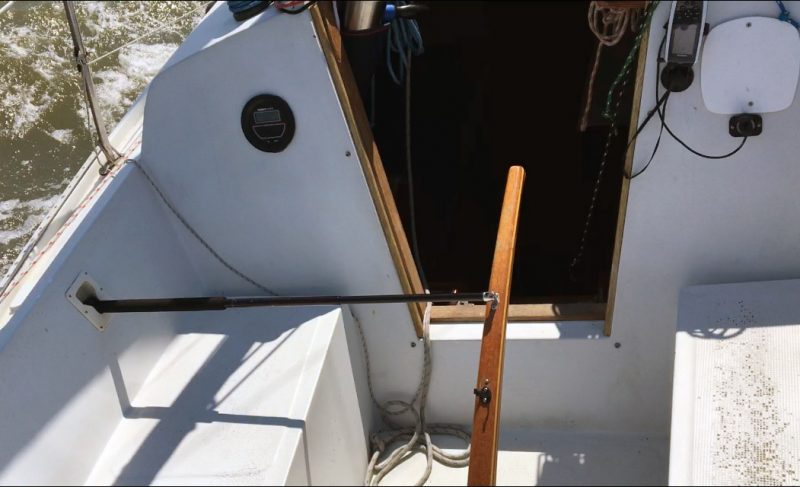 "I found that I can lock the tiller when going upwind and like you stand at the transom and make the smallest weight changes to steer. It's like a big windsurfer and the feeling is similar to riding a bike with no hands! Sometimes I sit on my own rail for miles! My friends say that the boat sails better without me steering. I'm inclined to believe it's true. I sail on the Sacramento River between Antioch and Pittsburg. If you see me on the rail, give a wave. There's nothing like it."
Receive emails when 'Lectronic Latitude is updated.
SUBSCRIBE