In this month's issue of Latitude 38, we touched on one of Marin County's many hidden-in-plain-sight sailing gems. We were pleasantly surprised to learn that since the 1970s, San Rafael High School has offered sailing PE. It's not a club or a racing team; it's an alternative class where students can earn physical education credit.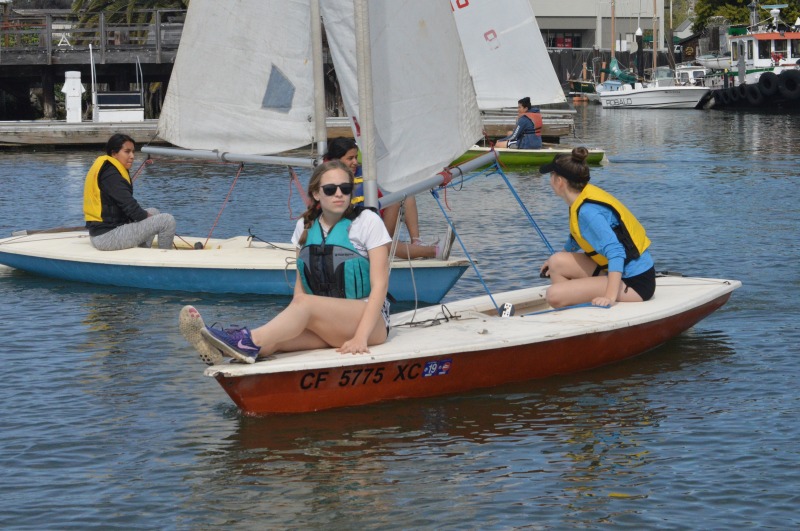 We caught up with the class a few weeks ago, after they'd been on their winter hibernation and hadn't sailed since late fall. It was a warm, sunny spring day with the perfect amount of breeze, meaning not too much and not too little. Coach CJ Healy — who grew up sailing and racing in Ontario, Canada — said she was, well, a little worried that everyone might be rusty after the hiatus. But as everyone started to work their way upwind, she was pleasantly surprised. "All right, they're doing fine!"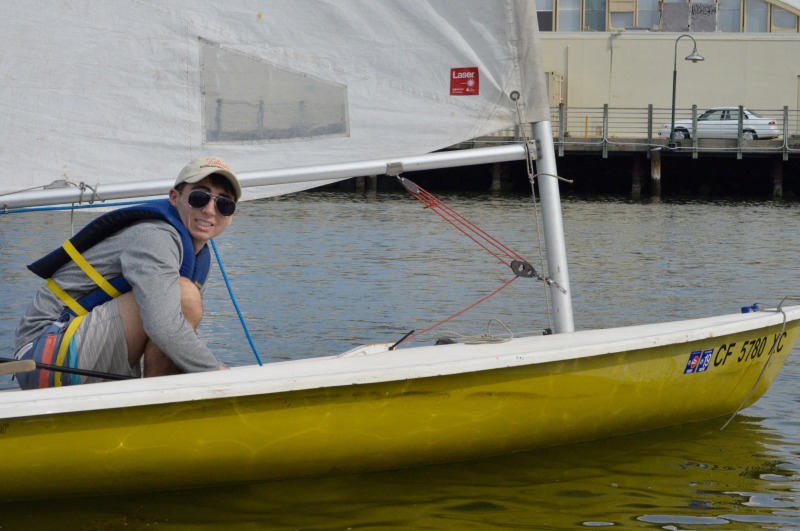 The class was the brainchild of legendary PE teacher Bill Monti, who took advantage of San Rafael High's proximity to the Canal (rumor has it that olympian John Bertrand was a participant in the program). For the last 15 years, San Rafael Yacht Club has hosted the class. Volunteers built a short, stubby dock that holds racks of old Lasers, as well as a longer dock where the boats rig.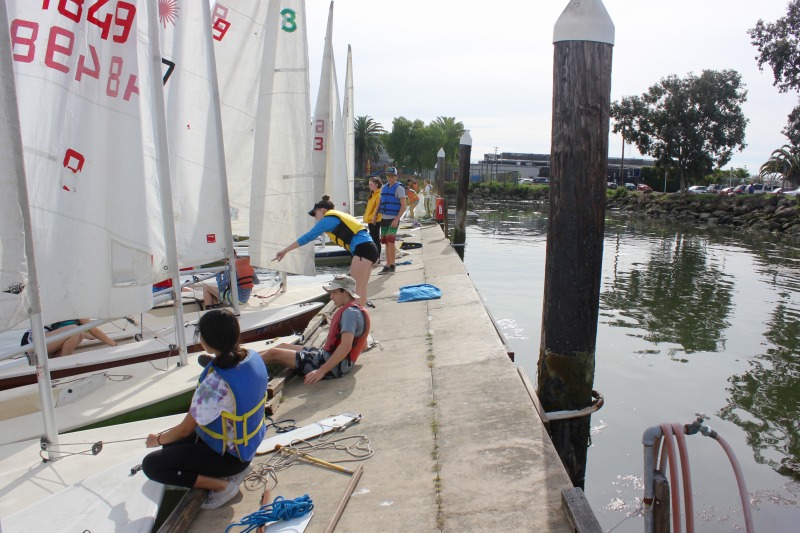 San Rafael High offers several 'alternative' PE classes, including hiking and weightlifting. Almost everyone in the class is a sophomore, or about 16 years old. Gisselle Maldonado said that sailing PE is "actually really fun. It's nice to wake up and go sailing. It's better than hiking, which I can do anytime. And you get a free period." Some of the students called the class a "zero period," meaning they technically have one less class during the week, though when not sailing on Saturdays, the class meets every Wednesday for a few hours of 'lecture'. When we visited, each student was preparing a short speech on an aspect of sailing for a future presentation during the midweek class.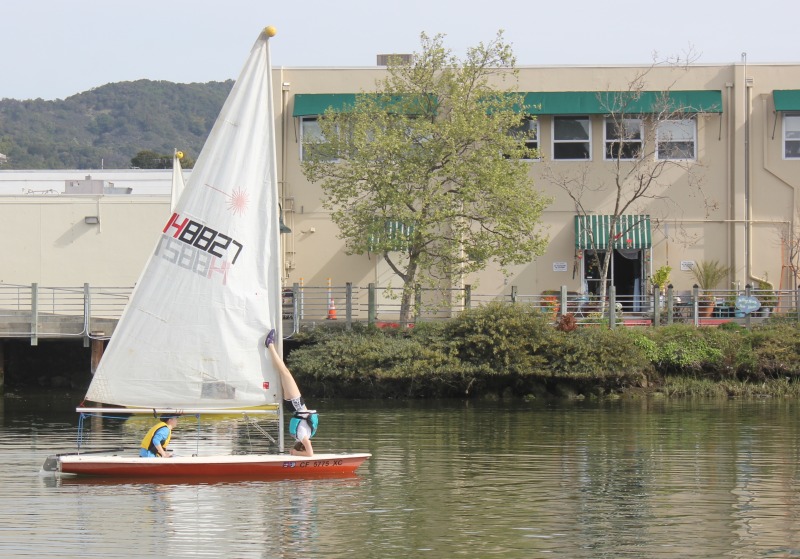 Sixteen-year-old Jonah Glickstein was interested in sailing PE because it gave him more time to do homework for his advanced placement classes. "And they made it sound really fun," he said.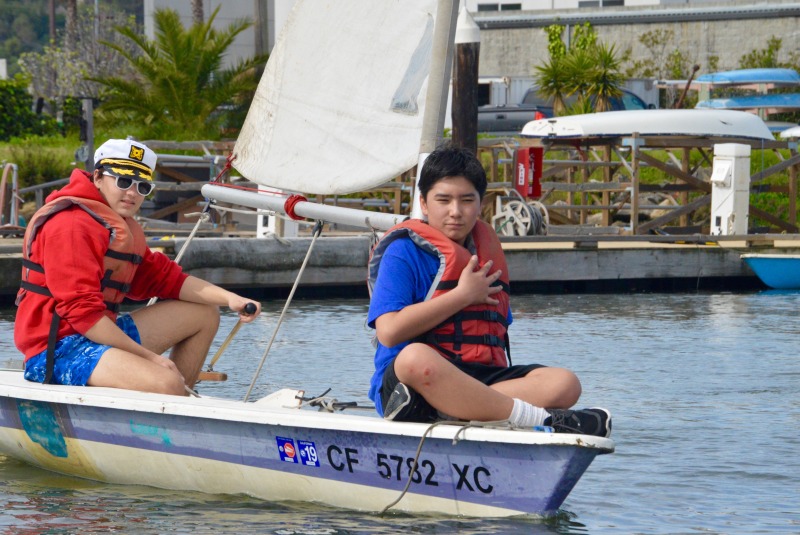 The class is also staffed by a few volunteers. San Rafael alumnus and sailor Cameron Tuttle said he stumbled across the program, unaware that it even existed. He's been volunteering for three seasons, and on the day we visited, was in a Laser leading the flotilla up the Canal. "We're always kind of adapting," Tuttle said. "During the fall semester, we stay in the turning basin [between Montecito Plaza, Terrapin Landing and SRYC] and set up some marks. During the second semester, we try to take them out and cruise down the Canal as a group."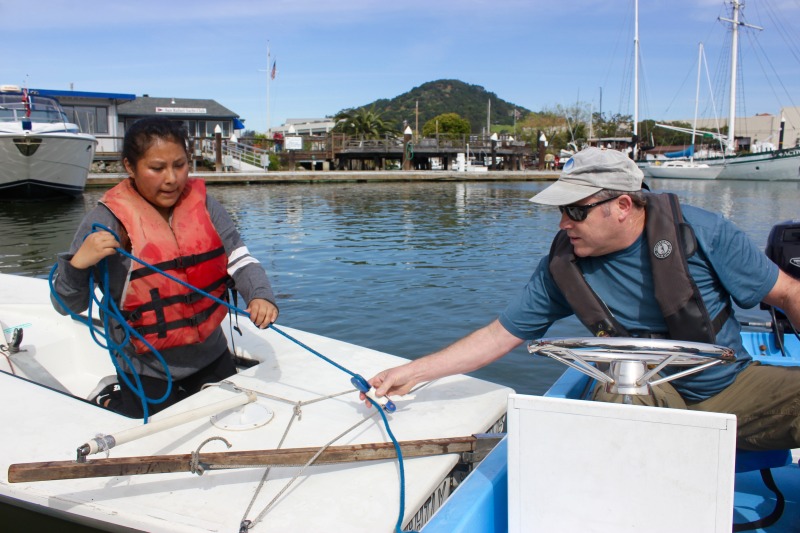 Also volunteering were John Wilkinson and his daughter Celeste, a former student in the class. Wilkinson — who was driving a Whaler — is the de facto maintenance man for the class. He's managed to keep the boats afloat with a little fiberglass and epoxy, and lots of love.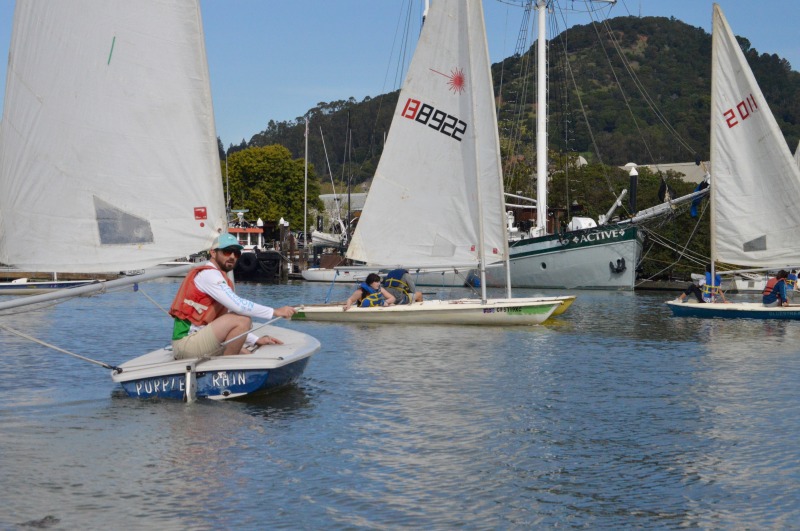 "It's where Lasers go to die," said Tuttle of the ragtag fleet. But the class does well with what they have. That said, if you have any spare Lasers or Laser parts that you'd like to get rid of — or any type of equipment that would be useful to a sailing class — the program is always taking donations. If you're interested, please let us know.
Receive emails when 'Lectronic Latitude is updated.
SUBSCRIBE