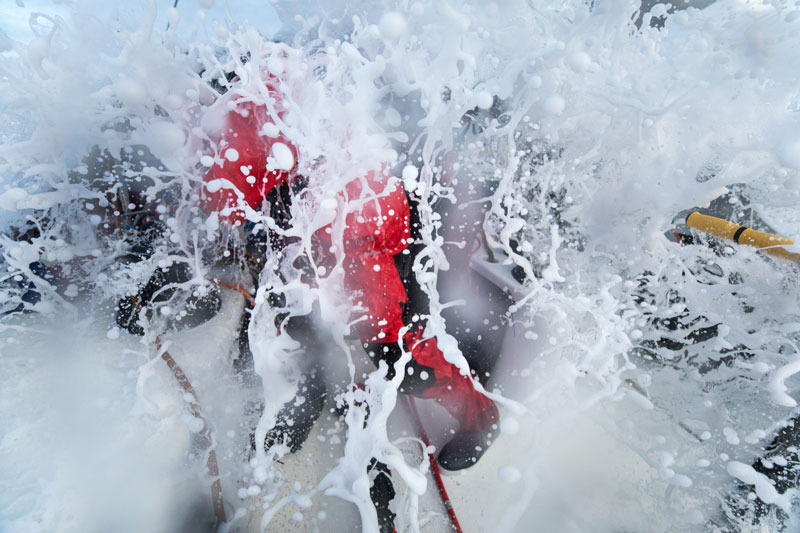 On Sunday, the seven-strong Volvo Ocean Race fleet will leave Auckland, New Zealand, on Leg 7 of the toughest stretch of this grueling race that takes the one-design Volvo Ocean 65s through 7,600 miles of the Southern Ocean and around Cape Horn, where they'll deal with conditions from howling winds, freezing cold and icebergs, to a return to the tropics as they approach the finish in Brazil. Skippering the Clean Seas/Turn the Tide on Plastic team, Dee Caffari is drawing upon her five previous trips racing around the world as she heads into this challenging leg with her young crew, many of whom are first-timers in the race.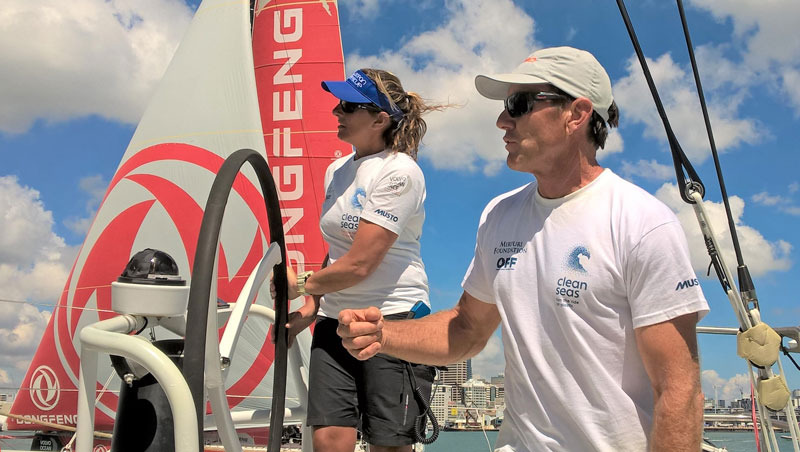 We caught up with Clean Seas in Auckland to learn more about Caffari's unique team, as well as her connection to West Coast racing. Caffari is a friend of the Bay Area's Liz Baylis — the pair raced together in the 2017 Coastal Cup and Transpac on Michael Moradzadeh's Tiburon-based Santa Cruz 50 Oaxaca. A 45-year old Brit, Caffari is hoping to race again on Oaxaca in this year's Pacific Cup.
She was presented with a formidable challenge in her debut as a VOR skipper: Put together a mixed-nationality team of under-30s, 50% female and 50% male. It's an experiment that under Caffari's care, with guidance from Tony Rae, a Kiwi sailor who has competed in the VOR six times and America's Cup seven times, is going exceptionally well.
"I'm loving the project because it's so different," Caffari said. "When the organizers threw all those challenges at me, I got reflective as to why I was doing this, but when I put all my experience together, it probably led me to this place anyway. Working with this team is really rewarding; to see them grow on every leg is great. They're hungry and enthusiastic and love what they are doing."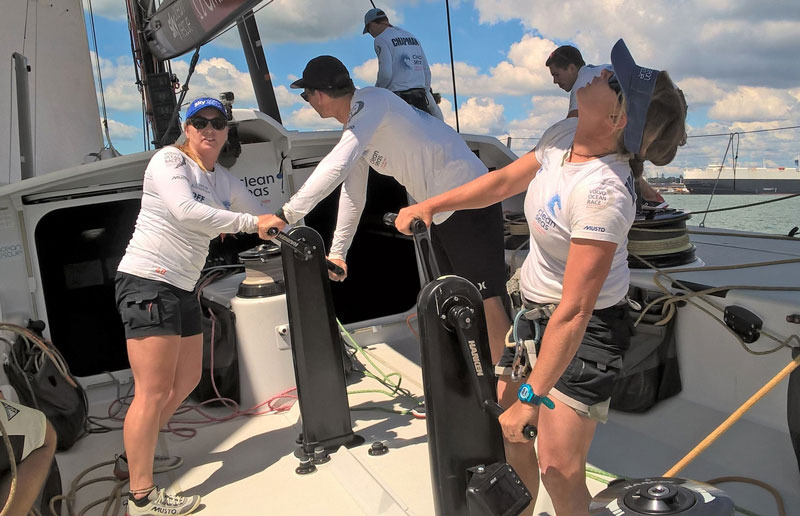 The team got a very late start to the race, and, as Rae recalls, the experience on board initially was raw. "They're all talented sailors across different areas, but, for example, the dinghy sailors among them didn't really understand the loads and how to load a winch safely. There were times when I had to step in where safety was an issue. My focus has been how to get this boat and team safely from A to B, as fast as possible but also as safe as possible."
Rae says the difference in the team since the start has been rewarding. "It's the cool thing about this race and always has been since the first time I did it in 1985. You go from sailing on weekends where you slowly build up miles, to racing 24/7 and it's all you are doing and thinking about. Your knowledge and learning curve — whether it's driving or trimming techniques — is massive."
While the team is not breaking any records, currently sitting in seventh position with just 11 points, Caffari says Clean Seas' sustainability agenda has been a great success. "Young people on board are the best messengers — they are genuinely concerned and want to make a better environment for their children with a decent ocean and healthy lifestyle. When I listen to them communicating Clean Sea's message it's genuine; I'm not having to give them a corporate message that they have to deliver."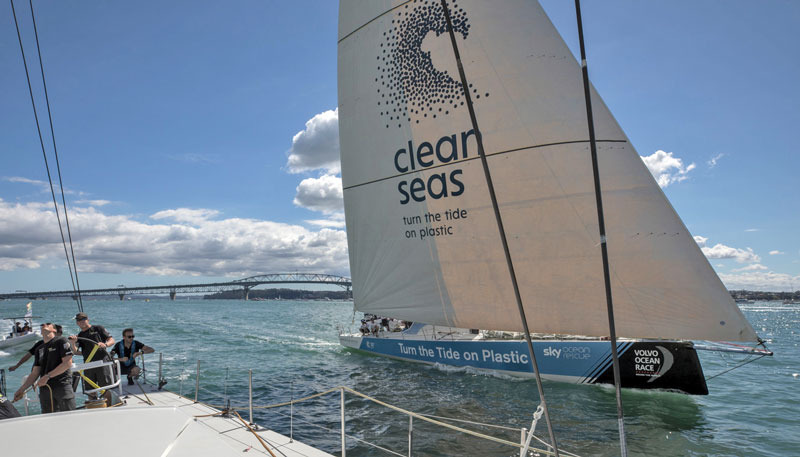 With one Southern Ocean leg under their belt (Leg 3), Dee's crew has expectations in line as they head to Cape Horn. "They know how cold, windy and miserable it is, although they've probably forgotten as we've just been in the tropics the last few months — but it'll come back to them quickly!"
Receive emails when 'Lectronic Latitude is updated.
SUBSCRIBE