It was a do-good, feel-good, sail-good kind of day. San Francisco Yacht Club's 12th annual Pacific Union Leukemia Cup Regatta made for a stunning day on the water, as well as another stunning result on the fundraising mission.
Regatta chair Chris Kostanecki — who has been living with leukemia for 20 years — topped the fundraising board by raising a whopping $150,000 to help cure blood cancers, while also taking second in class aboard his J/70 Jennifer on Sunday. He's also raced the J/70 Worlds in Porto Cervo and the Etchells Worlds at SFYC, and is a testament to the value of progress in blood cancer research. In total, the regatta raised over $870,000 for the cause and has raised over $7 million in its 12-year history.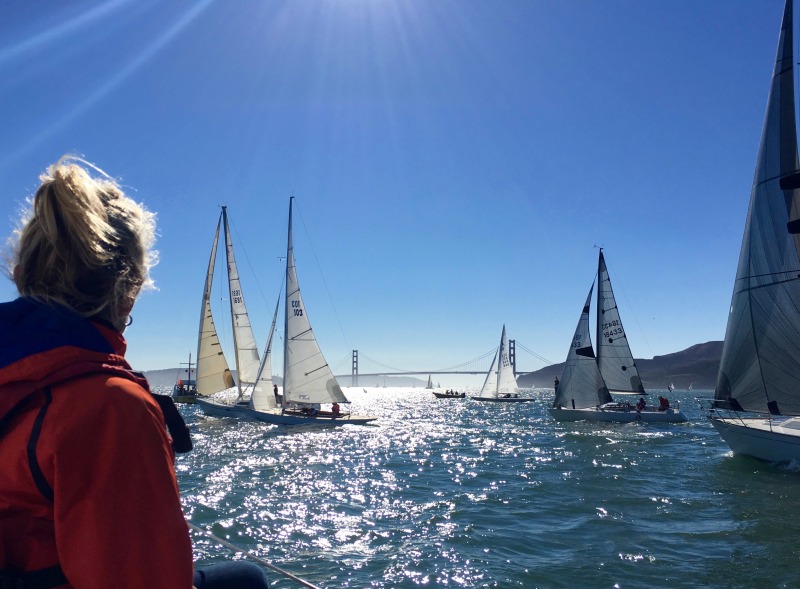 Sunday was race day and saw sparkly-clear conditions. Every sailor was happy to take deep lungfuls of crisp, smoke-free, fall air. The race committee and almost 100 boats were on station for the noontime start, with a pleasant northerly keeping every boat sailing with enough speed to fight the flood and exchange midday greetings during the pre-start.
Despite the comfortable breeze, the race committee bet on the forecast westerly and withstood the impatient taunts from competitors ready to race. Their bet paid off after an almost hour-and-a-half delay when an even nicer westerly filled in while the flood faded.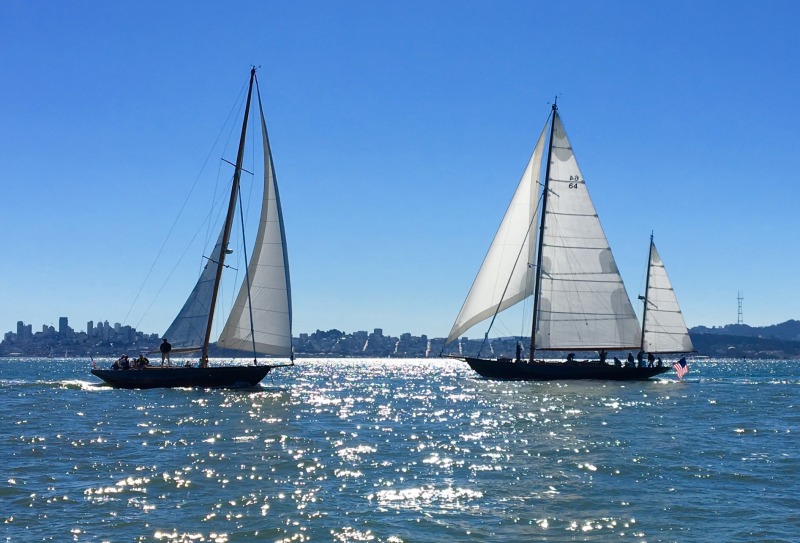 Bartz Schneider offered charitable guidance from the committee boat and got all 10 classes off to Yellow Bluff with the exception of the two classics, Royono and Water Witch, who started with varnish glistening on a reach to Blackaller.
The course went around buoys at Yellow Bluff and Blossom Rock, with the finish off Knox and then back to SFYC for music, trophies and celebration of another successful year for the charity regatta. Gary Jobson, national chair for the Leukemia Cup — and a leukemia survivor — was on hand for the trophies. He announced that the Bay Area Leukemia Cup has been the top fundraising event nationwide for almost a decade, but also happily noted that a couple of other events have hit the $500,000 mark. Gary wanted to remind all eager fundraisers there are always competitors nipping at your heels.
And, despite all the feel-good notions of the day, racing results still matter. You can find them here. But fund raising results count too, and fundraising pages are still open. If you wish you'd contributed and haven't, you can still add to that impressive tally by contributing to any team here.
If you're looking for a do-/feel-/sail- good event to transition from fall sailing to midwinters next year, you should put the 2018 Leukemia Cup on your schedule.
Receive emails when 'Lectronic Latitude is updated.
SUBSCRIBE