This past Friday, Hannah Arndt and Olivia Williams, Bay Area natives and recently graduated vagabonds currently in search of cheap thrills on the island of Oahu, poked their heads around the Hawaii Yacht Club as racers started to prepare for the weekly Beer Can race. As is typical, there was at least one boat a bit short on crew, and the two were able to hop aboard Mike Beason's 1968 Cal 2-30 Born Free.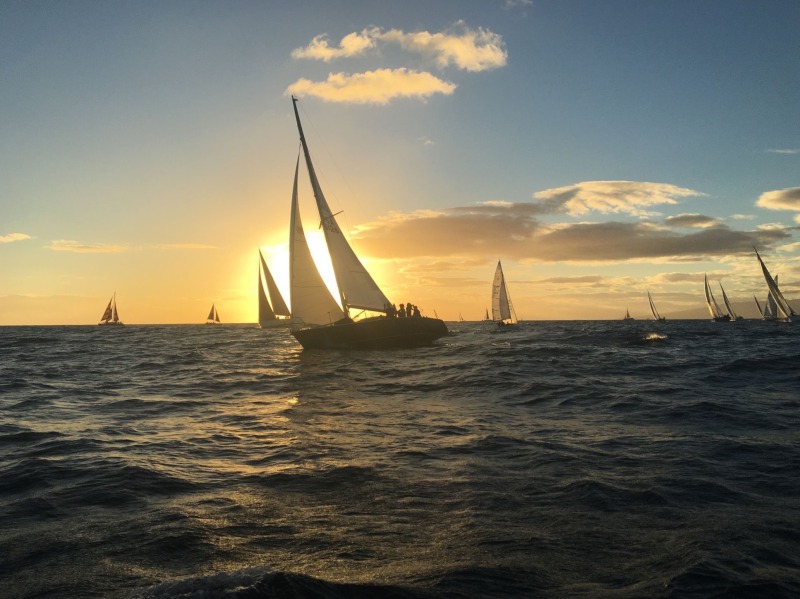 There was a fairly strong (and warm) breeze, and the vagabonds were somewhat shocked to remember that Hawaii sailing does not require eight different clothing layers in preparation for Bay Area microclimates. Also crewing on Born Free were Vanessa Cass and Mary Jo Noonan, both residents of Hawaii and regular Friday night racers at the Hawaii Yacht Club.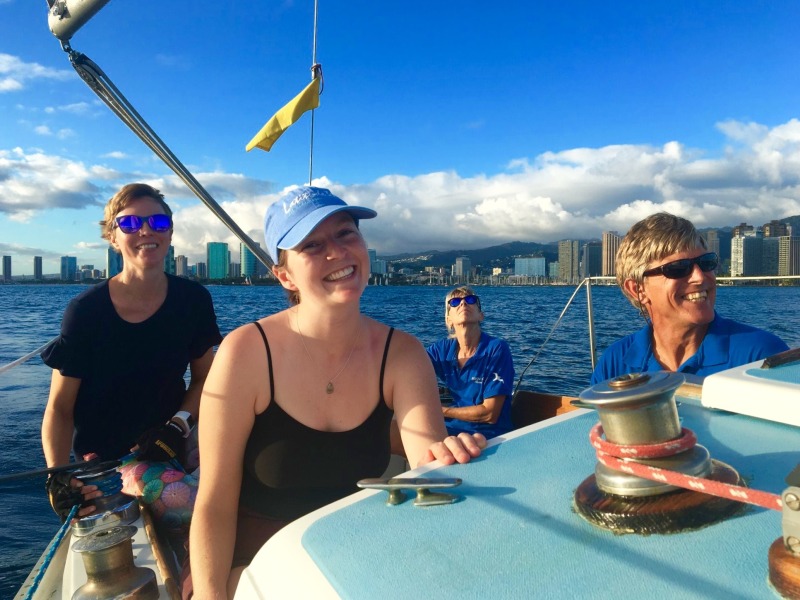 The course began with a reverse handicap start in the harbor, a long, tight reach upwind to the Diamond Head mark, and an off-the-wind reach back to the club. It was a pretty spectacular night, with a flaming sunset reflected in the highrises of Waikiki and lighting up the crevices of Diamond Head. Wildlife sightings included one turtle moseying its way through the channel, and one tour catamaran that, like the turtle, seemed a little unaware of the beer can racers and their, ahem, course.
By design, the reverse handicap start left most of the boats finishing the race around the same time in a pretty tight harbor, giving the Hawaii Yacht Club spectators all the drama and entertainment that their tickets had promised. The night ended with a barbecue, beer and a surprising little plot twist for the Californians: fireworks in their honor!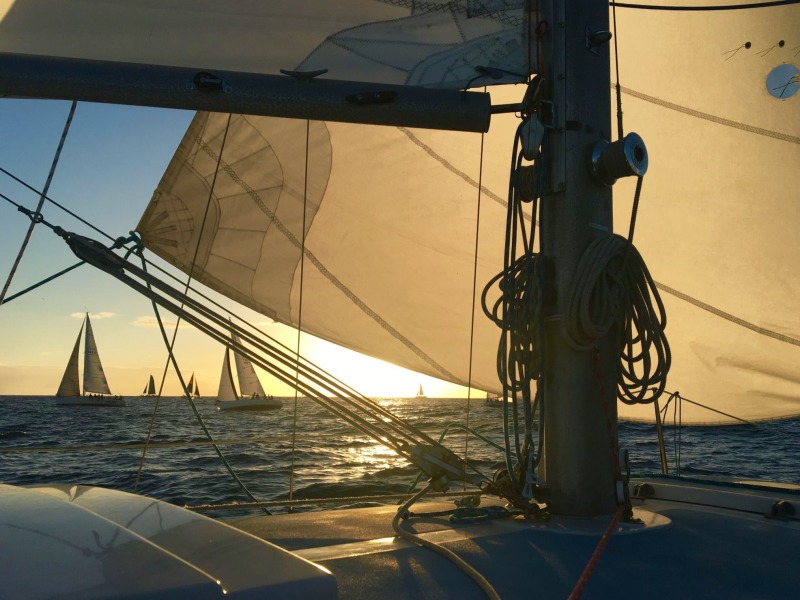 Well . . . in their honor and also because the Hilton Hawaiian Village sets them off every Friday night. Overall, the evening had all the great elements a classic Friday night race can provide, except, unlike a San Francisco Friday night, there was no need to huddle around the grill in hopes of warming frozen toes in the middle of July. Hopefully the vagabonds will be back aboard more Hawaiian vessels soon!
Receive emails when 'Lectronic Latitude is updated.
SUBSCRIBE