The Matthew Turner is looking more and more like a ship. On Saturday — and with the ceremonial fanfare we've come to enjoy from Educational Tallships — the Turner's fore and aft masts were lifted by crane, stepped and fastened into place.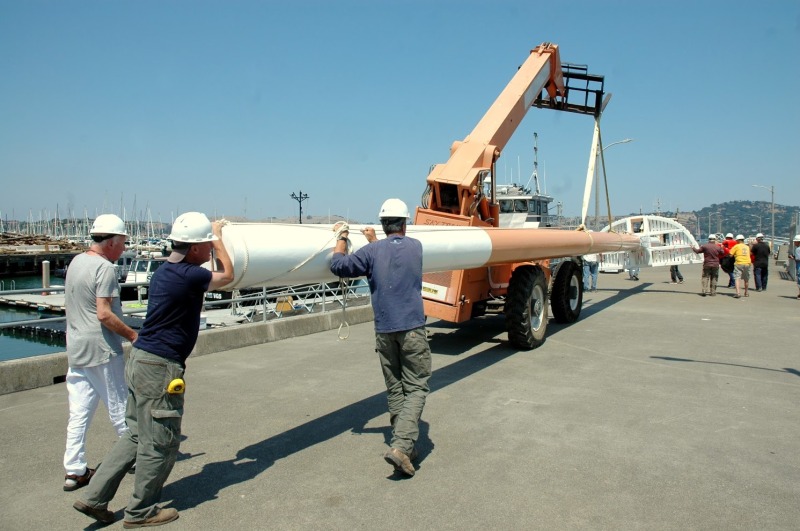 The Turner's "main mast and foremast are built, as is the tradition, in two sections each," according to Educational Tallships. "The masts are constructed of epoxy laminated Douglas fir planks that have been hand-shaped into massive tapered cylinders."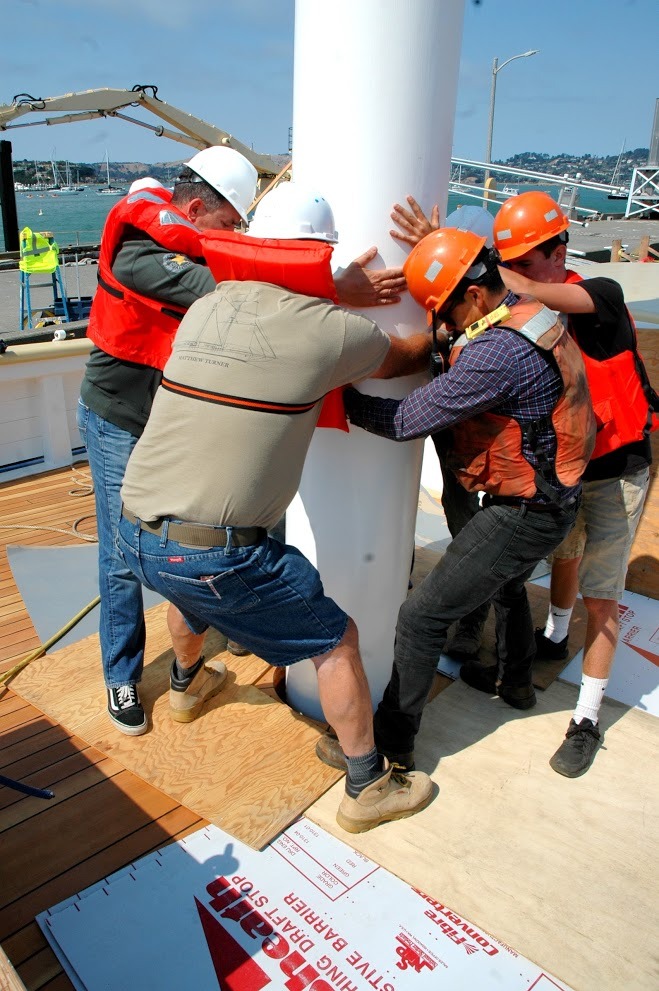 The masts — which weigh between 4,500 and 5,000 pounds — were "stepped into custom bronze fittings firmly secured to the Turner's keel. The lower main mast is 70 feet above the waterline. The lower foremast is 50 feet above the waterline. Each mast, when fully assembled, will be 100 feet above the waterline."
As is the tradition in larger sailboats, coins were placed underneath each mast. "Sailors and shipwrights have been putting coins under the masts of ships for several thousand years," Educational Tallships said. "They've been found in the mast steps of ancient Roman shipwrecks. The hope, still, is the offering will bring good luck and safe passage."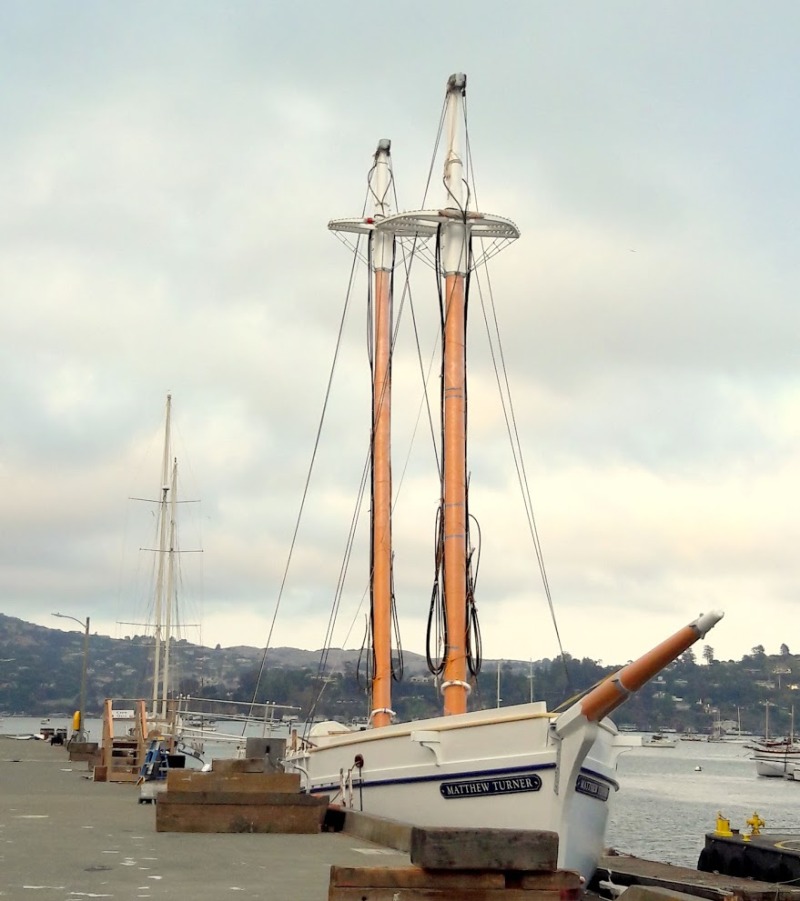 For the Turner, "each of the mast steps contains several historic and contemporary US silver dollars, gold coins and talisman objects that will be permanently held in place by the mast butts." The top sections are scheduled to be stepped in October, with the yards and booms coming in January 2018.
Receive emails when 'Lectronic Latitude is updated.
SUBSCRIBE