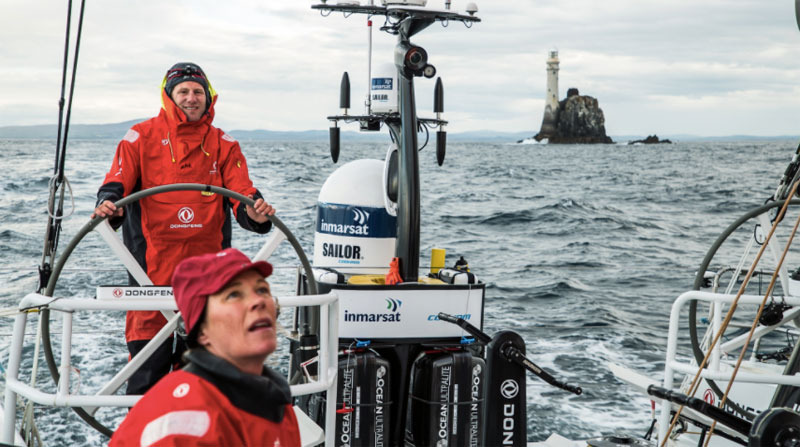 Every two years the Volvo Ocean Race has proven itself the best at giving couch sailors a chance to see and hear what it's like to race around the world. For the 2014-15 edition, the organizers hired Farr and built a fleet of identical Volvo 65 one-design canting-keel boats that proved they were sturdy yet fast enough to produce the pretty pictures that keep things exciting for the home viewer. In this year's 2017-18 VOR the boats are the same and some of the teams are returning from last time, but the makeup of the crew is new. The number of sailors allowed in an all-male crew has been reduced from eight to seven, but a team may take up to two female sailors to make a total of nine. Skippers can take 10 sailors if the team consists of an even male/female split, and an all-female team may take 11 crew members. Only one team, Scallywag, has taken the all-male route for the start of the VOR. Seven teams are signed up.
Team AkzoNobel is a new Dutch ocean racing team led by Netherlands skipper Simeon Tienpont. Dutch, French and Spanish are represented on the crew, along with Martine Grael, daughter of Brazilian sailing legend Torben Grael. Martine has an Olympic silver medal and world championship in the 49erFX.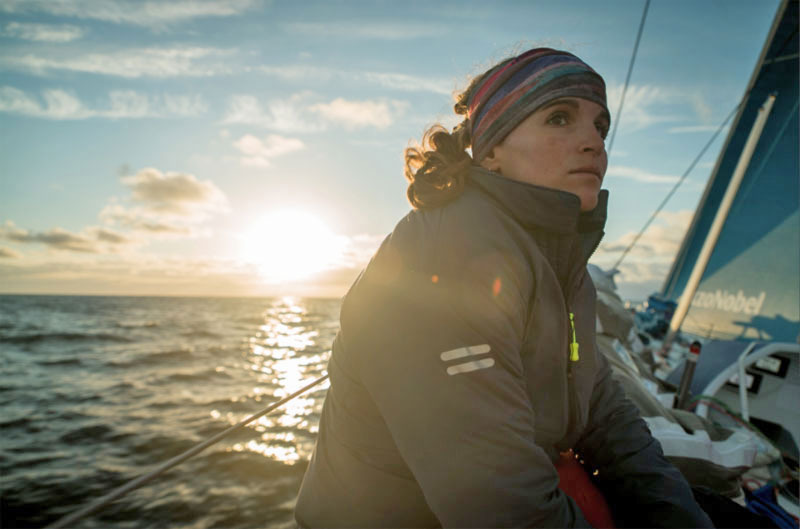 Dongfeng is a Chinese entry; this is a second try for the team led by Frenchman Charles Caudrelier. Most of the crew is French or Chinese with a few Brits, but they do have a ringer in Jérémie Beyou who came in third in the last Vendée Globe and has won the Solitaire du Figaro multiple times.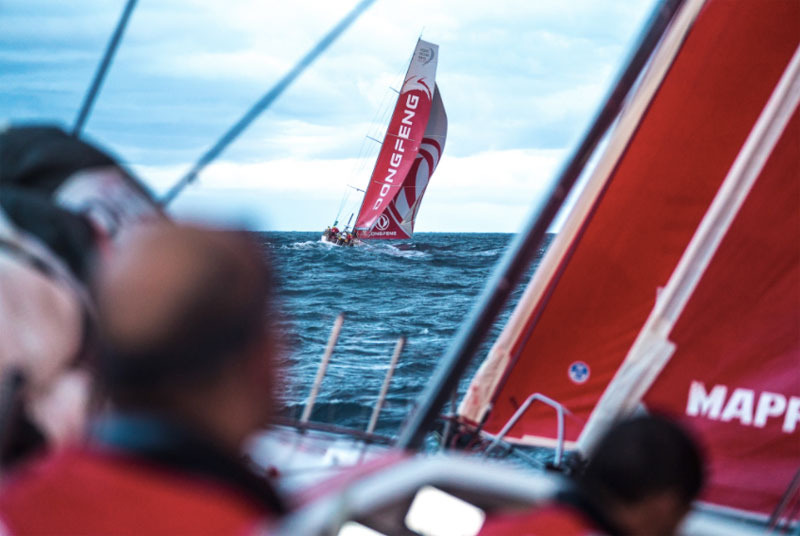 Mapfre, a Spanish team skippered by Xabi Fernández, is also a repeat offender. Among the mix of nationalities on the boat will be Kiwi Blair Tuke, fresh off New Zealand's America's Cup win.
The USA/Dutch Team Vestas will be led by the American duo of Charlie Enright and Mark Towill, who had their first taste of the VOR back in 2014-15. Two of the crew are Volvo vets Simon 'SiFi' Fisher as navigator and Irishman Damien Foxall.
Hong Kong skipper David Witt leads Team Scallywag with crew from his 100-ft maxi of the same name. Although they're new to the Volvo 65, Witt raced in the 1997-98 edition.
Turn the Tide on Plastic is Dee Caffari's long name for a new team. They're described as "a mixed, youth-focused team with a strong sustainability message." Caffari is fresh off her Transpac race onboard Michael Moradzadeh's Tiburon-based Santa Cruz 50 Oaxaca. How did he get her?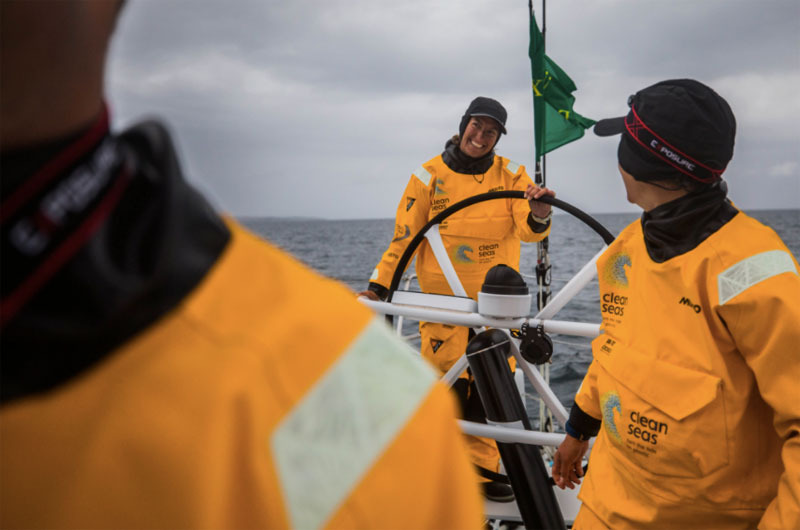 Dutchman Bouwe Bekking is back with Team Brunel. No one has sailed more miles in the VOR than Bekking, who made his first appearance as a crew member on Philips Innovator back in 1985-86. And along for the ride are two more America's Cup sailors, Oracle's Kyle Langford and ETNZ's winning skipper, Peter Burling.
This edition may prove to be the most competitive yet. The boats have already raced each other in what the VOR calls "Leg Zero," including the Rolex Fastnet Race on August 6-11. The fleet was tight at the finish after 605 miles. Dongfeng won their division. Blair Tuke, with second-place Mapfre, said it succinctly: "It's going to be a long nine months if it's this close all the way around the world."
The final race in Leg Zero, a series of offshore qualifiers, is underway now from Saint-Malo, France, to Lisbon, Portugal, in dreadfully light air. Leg 1 will start from Alicante, Spain, on October 22.
Receive emails when 'Lectronic Latitude is updated.
SUBSCRIBE