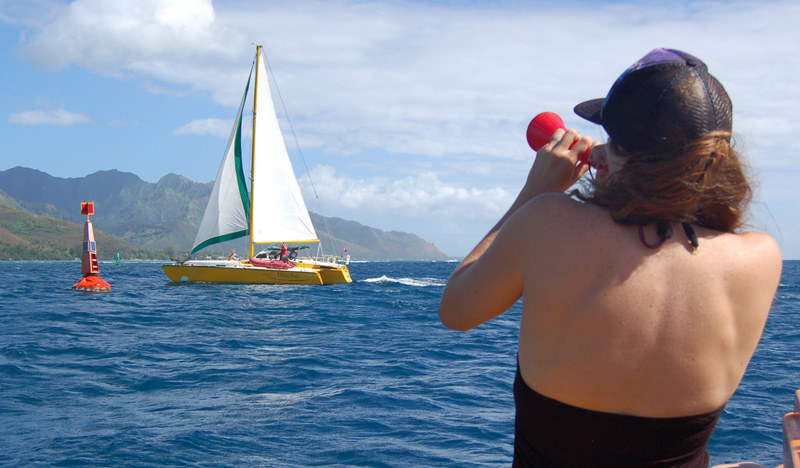 Practically every day now we get emails from would-be South Pacific cruisers wondering when we're going to begin taking signups for the 2017 Pacific Puddle Jump. The answer is: today.
Although dates have not yet been set for our annual PPJ Sendoff Parties in Mexico and Panama, they will be announced soon. Meanwhile, preparations for the Tahiti-Moorea Sailing Rendez-vous — an annual, three-day arrival celebration — have already begun. Dates are: June 23-25, 2017, beginning on the Papeete, Tahiti, waterfront. Also, if you plan to attend the Seattle Boat Show this winter, we'll be hosting two seminars on Sailing Tahiti and the Pacific Puddle Jump: 3 p.m. on both January 28 and 29.
Unlike the Baja Ha-Ha and other offshore cruising rallies, there's no charge to register with the PPJ, largely because it is a rally in only the loosest terms: There's no committee boat, no mandatory roll calls, and boats depart from a variety of West Coast ports anytime between early March and late May — with the two most popular jumping-off points being Banderas Bay, Mexico, and Balboa, Panama.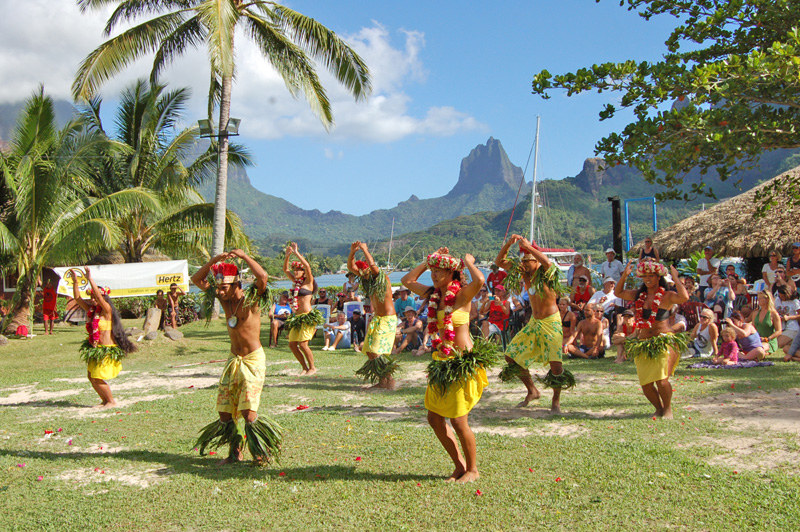 Since coining the phrase 'Pacific Puddle Jump' more than 20 years ago, Latitude 38 has put a tremendous amount of effort into promoting this 'bucket-list crossing' to sailors, while subtly lobbying the French Polynesian government to view cruising sailors as an important element of its tourism economy. We like to think those efforts helped to loosen several key regulations in recent years, and inspire new yachting infrastructure:
• With no pre-arrival arrangements, North American sailors can stay in the islands for 90 days within a six-month period (formerly within a 12-month period).
• Following our advice, more and more sailors are applying for and receiving 'long stay visas' for six to 12 months.
• Foreign-flag vessels may now stay in FP for three years (although visas are handled separately).
• A splendid new marina was built last year in downtown Papeete, which gives cruisers easy access to shops, restaurants and a wide variety of nautical services.
• A new haulout and storage facility has been developed in the Tuamotus at Apataki Atoll.
• Puddle Jump cruisers are eligible for a special package of services offered by yacht agents at Tahiti Crew that includes clearance, repatriation-bond exemptions, and duty-free fuel certificates.
Click here to sign up for this year's Puddle Jump, or learn more about it. And stay tuned for event updates soon.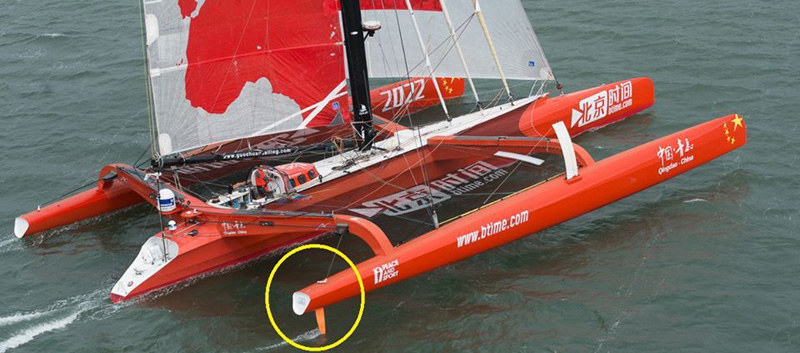 Late last month, when Chinese singlehander Guo Chuan, 51, sailed out the Golden Gate aboard the 97-ft trimaran Qingdao China, he was determined to set a solo nonstop record for the 7,000-mile passage to Shanghai, while spreading a message of "Sino-American friendship" and promoting "marine culture exchanges between the two nations." Sadly, those goals were not realized, as Chuan apparently fell overboard and became separated from the big red tri while sailing 620 miles northwest of Oahu, a week after departing San Francisco Bay.
Despite an exhaustive aerial search by the Coast Guard and a hull search by US Navy personnel, Chuan — who is believed to have been wearing a life jacket — has not been found. The tri, however, was retrieved this week by a specially assembled recovery team, who discovered a telltale clue as to the solo sailor's fate: Near the aft end of the starboard ama, a short section of Chuan's safety tether was found with one end shackled to a cable and the other end frayed, as though it had parted from chafe or tremendous strain — possibly from the weight of Chuan's body dragging against it.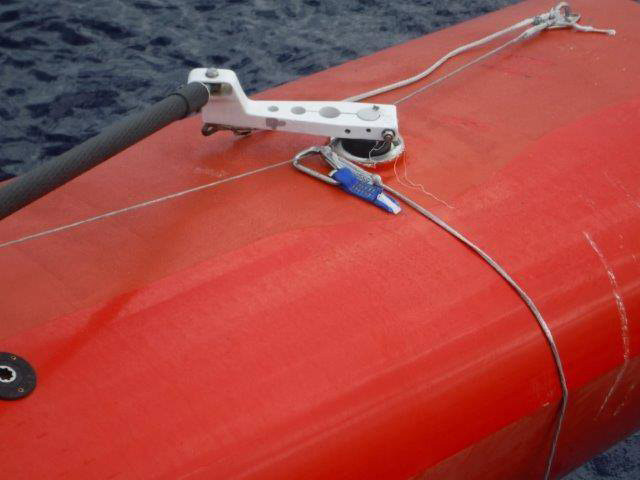 According to project manager Liu Lingling, the recovery crew includes four top French professional sailors whose primary goal is to complete the voyage to Shanghai, unless damage prevents them from doing so, in which case the massive tri (formerly Francis Joyon's IDEC 2) will be towed to Honolulu by the 86-ft workboat Betty H. Regarded as China's most famous sailor, Chuan will be greatly missed by his countrymen, as well as by the international sailing community — especially due to his role as China's "Peace Champion."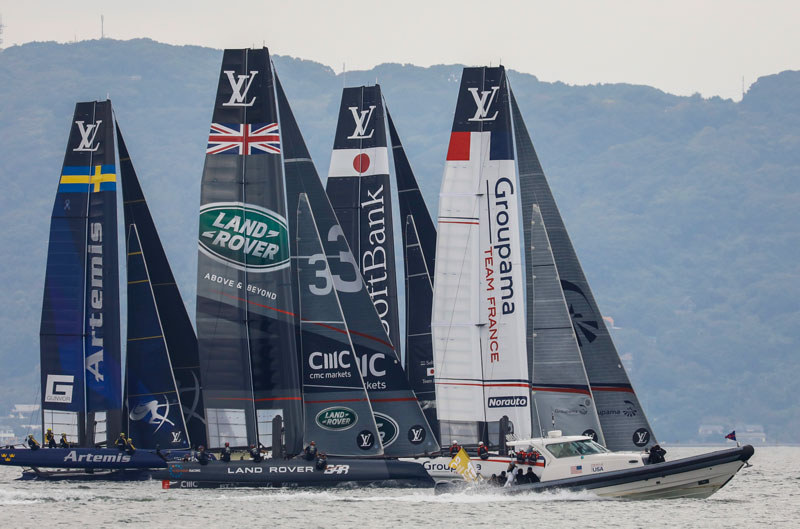 The first America's Cup racing ever to be held in Asia begins today and concludes tomorrow in the final Louis Vuitton America's Cup World Series event, hosted by Fukuoka on Kyushu Island, Japan.
"The six teams went out for a practice race today," reports our contributing photographer, Phil Uhl. "Conditions were better than expected rainwise, but not much wind and it was overcast for most of the racing. Tomorrow's forecast is for 100% chance of rain or thunderstorms."
Ideally, three races will be run each day. For those of us who can't make it to Japan, here's the lowdown on following the racing:
Live race coverage is available on Facebook (to be streamed today and Saturday, 8 p.m.-9:30 p.m. PST and on mobile devices via the America's Cup app in most countries, including the USA. NBC Sports will show highlights on Sunday night at 9:30 p.m. PST.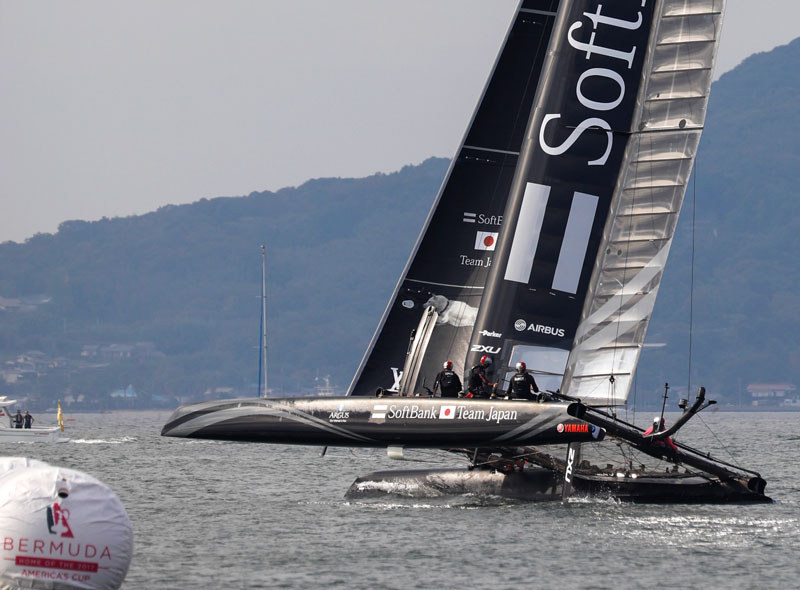 Six teams will compete in foiling AC45 catamarans. Sir Ben Ainslie's British team, Land Rover BAR leads by 14 points going into the Fukuoka event. Points earned on Sunday are doubled. The overall winner of the America's Cup World Series will carry forward two points — basically equivalent to two wins in the round-robins — into the Louis Vuitton America's Cup Qualifiers, the opening round of the 2017 America's Cup in Bermuda.
We look forward to recapping the event next week in 'Lectronic Latitude and in the December issue of Latitude 38.
Receive emails when 'Lectronic Latitude is updated.
SUBSCRIBE