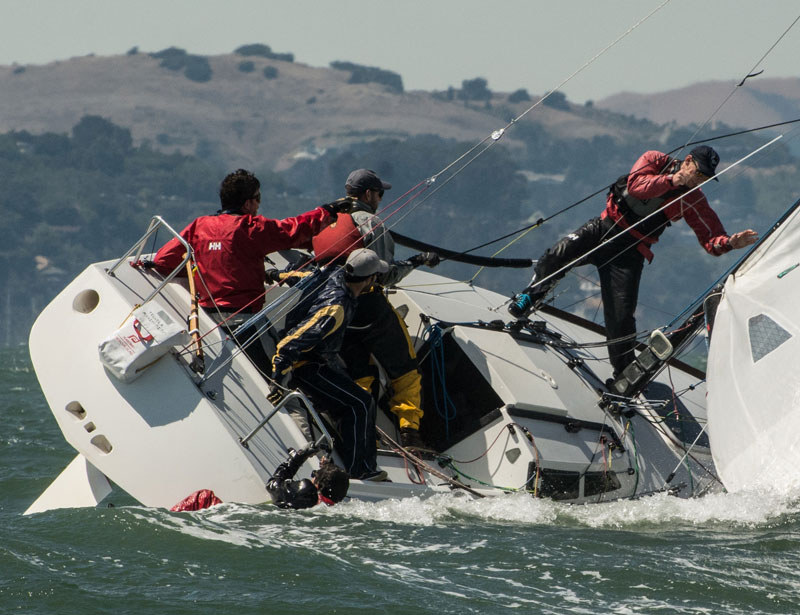 Sailing photographer Erik Simonson was on the spot to capture images of this round-down (followed by an accidental jibe turning the mishap into a round-up) complete with man overboard (who fortunately hung onto the boat).
The Express 27, Matt Krogstad's Corinthian Yacht Club-based Tequila Mockingbird, was competing in San Francisco YC's Summer Keelboat Invitational on August 13, held in the wind-blown Slot on the choppy waters of Berkeley's Olympic Circle.
Some offshore sailors dread getting up at all hours of the night to stand watch. But night watches sometimes yield unexpected rewards: brilliant stars and constellations to steer by, meteor showers and, if you're lucky, perhaps even a nighttime rainbow, or 'moonbow'.
Pacific Puddle Jumper Bill Schmid of the Everett, WA-based Corbin 39 Anakena reports seeing one during his recent crossing from Mexico to French Polynesia. "It was a full moon with high clouds all around and a squall in the distance. We were close to the equator."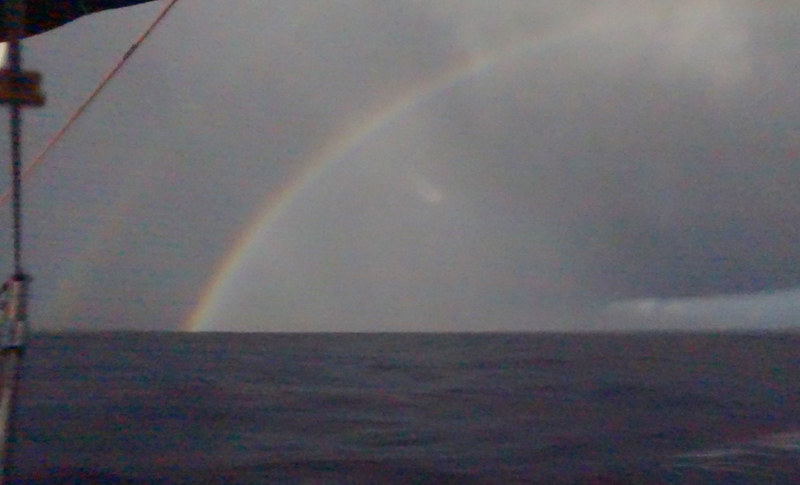 Although we don't recall ever seeing a moonbow ourselves, Bill's photo made us realize its a no-brainer that rainbows could occur at any hour of the day or night — but your only chance of seeing one after dark would be during a full or nearly full moon.
Encyclopedia Britannica explains the rainbow phenomenon: "The appearance of a rainbow depends on the angle at which the sun's light rays are refracted (bent) and reflected by droplets of water suspended in the air. Red is refracted least and violet is refracted most. Thus, in the bright primary bow, red is on the outside and violet on the inside. When a dimmer secondary bow occurs, the colors are reversed.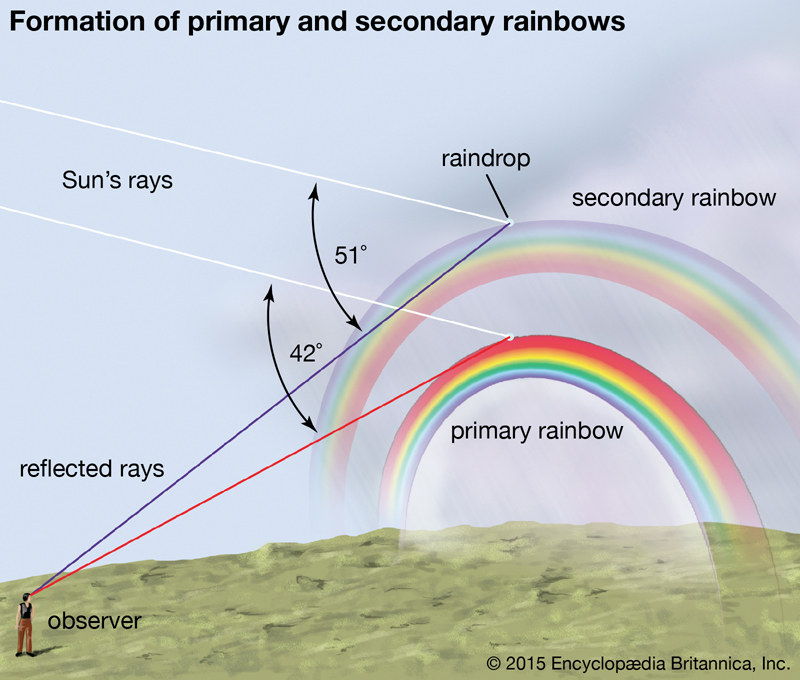 While we're on the subject, if you're at sufficient altitude — say, up a tall mast or in a plane — it's also possible to see a circular rainbow. Ah, the wonders of nature.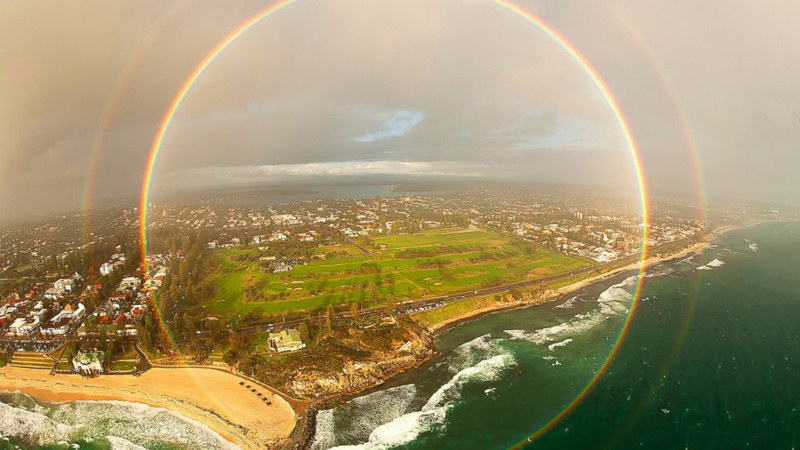 If you have a favorite at-sea rainbow shot to share — from any time of day or night — we'd love to see it.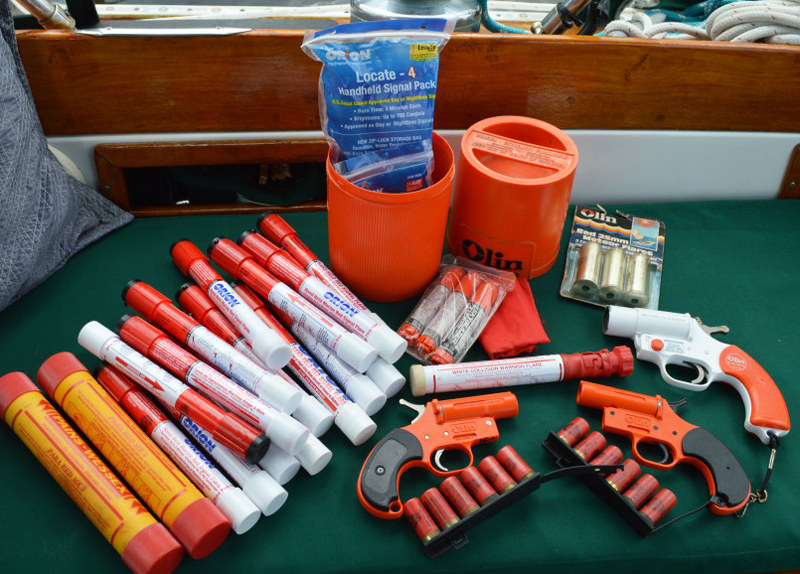 Over the years, Latitude 38 readers have often complained that there wasn't anywhere they could safely and legally dispose of outdated flares. We've got a new solution. Between now and October 1, you can drop your outdated flares — assuming there is no obvious degradation or damage to them — at the Latitude office at 15 Locust Avenue in Mill Valley during office hours only (M-F, 9-5).
We are collecting flares at the request of the Port Captain in La Cruz de Huanacaxtle, Mexico, who needs them to help in classes for students seeking to become licensed captains.
We repeat, DO NOT bring us any flares that have any visible damage, and do not leave them outside. Gracias.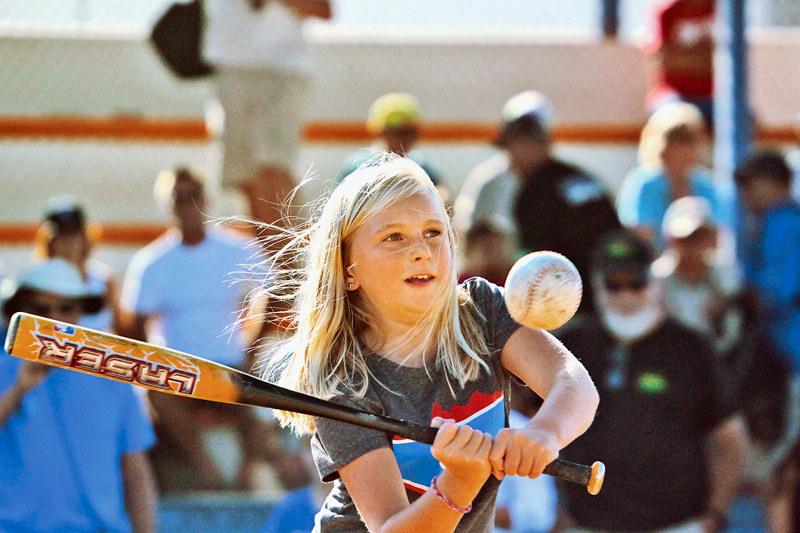 Similarly, if you have any kind of baseball equipment, you can also drop that off at the Latitude office in Mill Valley. We use the equipment in the Cruiser-versus-Turtle Bay Kids baseball game during the Baja Ha-Ha. At the end of the game, we pass the gear out to the kids — which they greatly appreciate.
Receive emails when 'Lectronic Latitude is updated.
SUBSCRIBE