Some offshore sailors dread getting up at all hours of the night to stand watch. But night watches sometimes yield unexpected rewards: brilliant stars and constellations to steer by, meteor showers and, if you're lucky, perhaps even a nighttime rainbow, or 'moonbow'.
Pacific Puddle Jumper Bill Schmid of the Everett, WA-based Corbin 39 Anakena reports seeing one during his recent crossing from Mexico to French Polynesia. "It was a full moon with high clouds all around and a squall in the distance. We were close to the equator."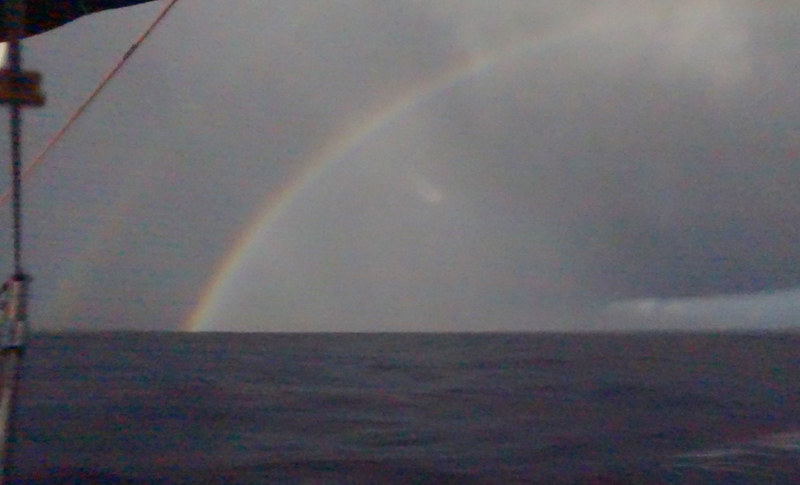 Although we don't recall ever seeing a moonbow ourselves, Bill's photo made us realize its a no-brainer that rainbows could occur at any hour of the day or night — but your only chance of seeing one after dark would be during a full or nearly full moon.
Encyclopedia Britannica explains the rainbow phenomenon: "The appearance of a rainbow depends on the angle at which the sun's light rays are refracted (bent) and reflected by droplets of water suspended in the air. Red is refracted least and violet is refracted most. Thus, in the bright primary bow, red is on the outside and violet on the inside. When a dimmer secondary bow occurs, the colors are reversed.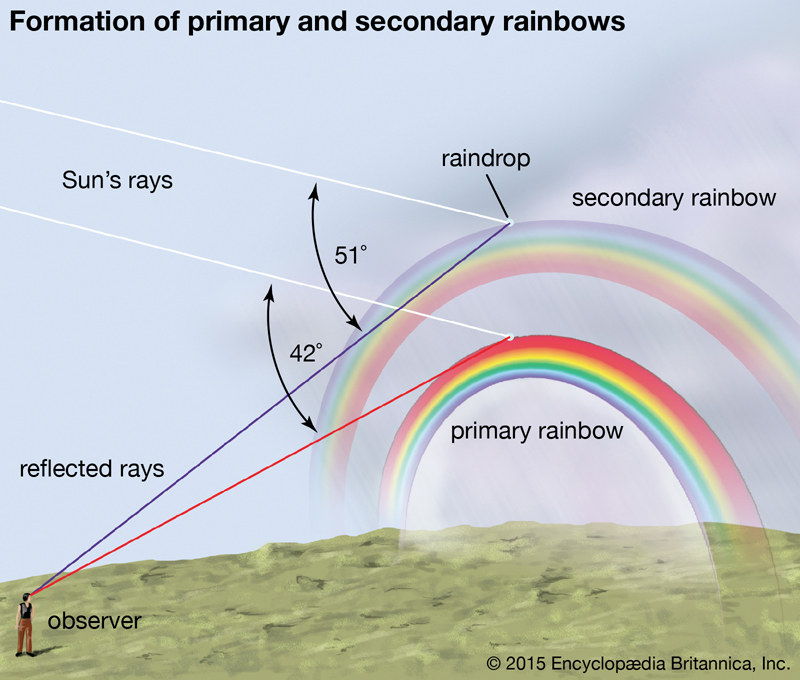 While we're on the subject, if you're at sufficient altitude — say, up a tall mast or in a plane — it's also possible to see a circular rainbow. Ah, the wonders of nature.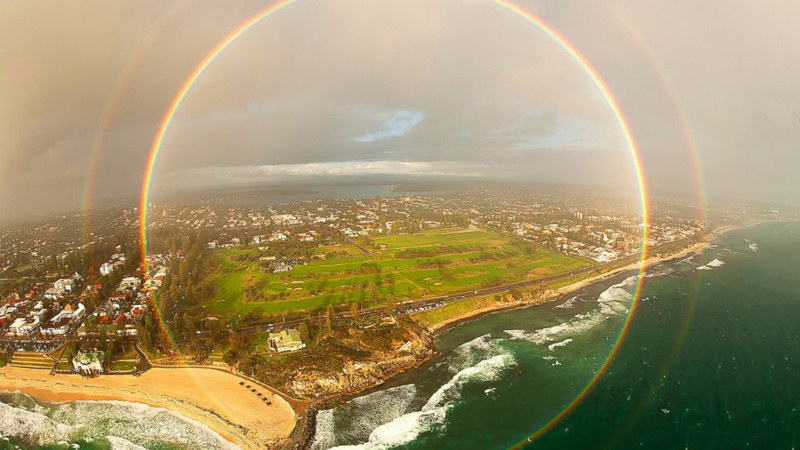 If you have a favorite at-sea rainbow shot to share — from any time of day or night — we'd love to see it.
Receive emails when 'Lectronic Latitude is updated.
SUBSCRIBE