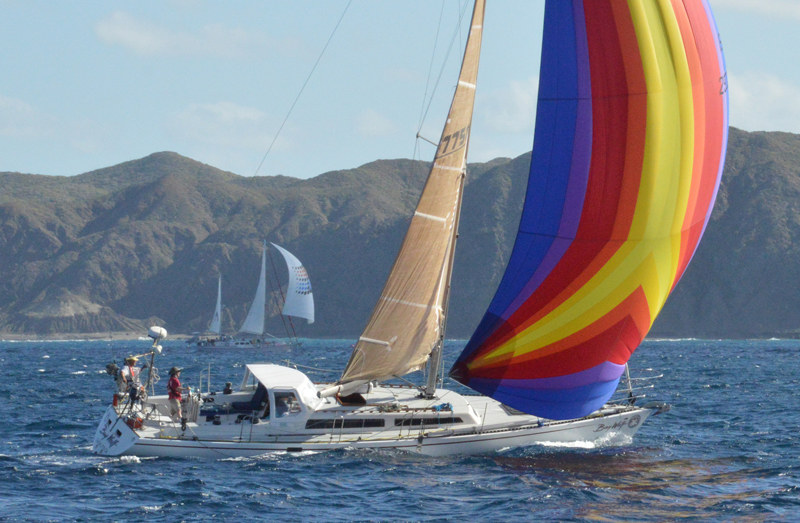 With just one month remaining before the September 15 entry deadline for October's Baja Ha-Ha rally, we're certain that many would-be cruisers are scratching their heads wondering if their boat is adequately equipped for venturing offshore and cruising Mexican waters.
Baja prep and general outfitting is discussed in our recently updated First Timer's Guide to Mexico — which is available online and downloadable for free. But decisions on whether to purchase many safety, communications and navigation items often come down to budget and what individual skippers deem essential. With this in mind, we thought it would be interesting to peruse the current BHH 23 entry list and see how many boats are equipped with certain key items.
As stated in the BHH's official Notice of Rally, "In order to qualify, boats must be between 27 and 125 feet in length, need to have been designed, built and maintained for rigorous offshore sailing…" And each entry must be equipped with working radar or an AIS (receiver). Apart from those criteria, however, the Rally Committee does not perform pre-race boat inspections, nor require a list of specific gear, instead leaving such decisions up to individual skippers.
Here's a breakdown of specifics on how the 2016 fleet is equipped:
• 100% of entered boats have VHF radios
• 49% have VHF and SSB radios
• 13% have VHF, SSB and Ham
• 79% have radios equipped with digital selective calling (DSC)
• < 1% have satellite phones on board
• 81% have AIS
• 88% have radar
• 81% have both AIS and radar
• 73% have a liferaft on board
• 78% have an EPIRB
• 43% will have more than two crew total (the minimum)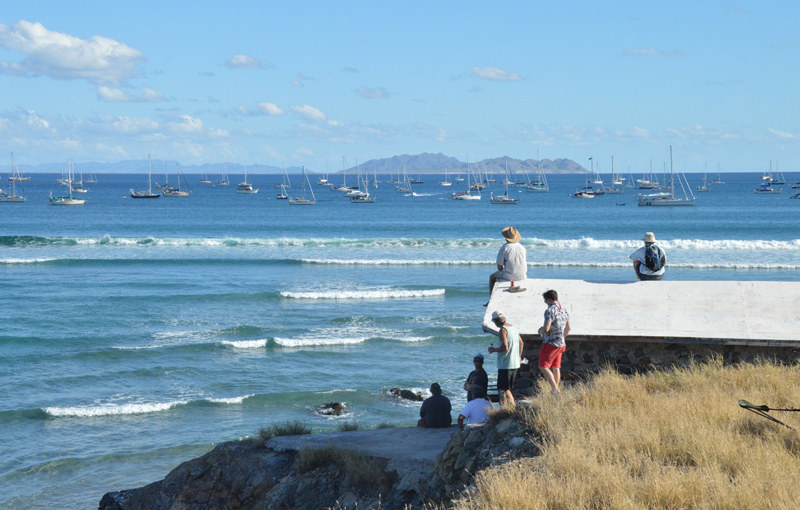 If you're unsure if your boat is up to snuff, despite having adequate gear aboard, it's always a wise investment to have a licensed surveyor do a 'trip survey' on your boat and equipment. In addition, you'll find plenty of worthwhile food for thought in the downloadable Federal Requirements for Recreational Boats.
Above all else, Ha-Ha organizers stress safety, but as you can see by the stats above, many skippers don't wait until they have every safety and communications device available before throwing off their docklines.
It's interesting to note that fewer than half of registered boat owners stated when registering that they would be taking along additional crew. But in our opinion, having a few extra watchstanders on board can be a major enhancement to onboard safety during an offshore cruise. With that in mind, remember that our free online Crew List is available to you 24/7, and note that our Mexico-Only Crew List Party will be Wednesday, September 7 at the Encinal YC, and it will be preceded by a free Mexico Cruising Seminar given by Mexico marina managers Dick Markie and Geronimo Cevallos.
Receive emails when 'Lectronic Latitude is updated.
SUBSCRIBE