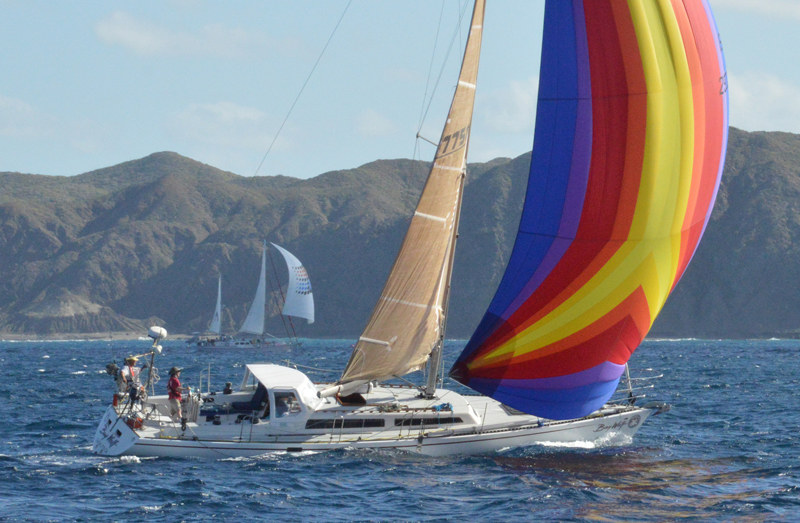 With just one month remaining before the September 15 entry deadline for October's Baja Ha-Ha rally, we're certain that many would-be cruisers are scratching their heads wondering if their boat is adequately equipped for venturing offshore and cruising Mexican waters.
Baja prep and general outfitting is discussed in our recently updated First Timer's Guide to Mexico — which is available online and downloadable for free. But decisions on whether to purchase many safety, communications and navigation items often come down to budget and what individual skippers deem essential. With this in mind, we thought it would be interesting to peruse the current BHH 23 entry list and see how many boats are equipped with certain key items.
As stated in the BHH's official Notice of Rally, "In order to qualify, boats must be between 27 and 125 feet in length, need to have been designed, built and maintained for rigorous offshore sailing…" And each entry must be equipped with working radar or an AIS (receiver). Apart from those criteria, however, the Rally Committee does not perform pre-race boat inspections, nor require a list of specific gear, instead leaving such decisions up to individual skippers.
Here's a breakdown of specifics on how the 2016 fleet is equipped:
• 100% of entered boats have VHF radios
• 49% have VHF and SSB radios
• 13% have VHF, SSB and Ham
• 79% have radios equipped with digital selective calling (DSC)
• < 1% have satellite phones on board
• 81% have AIS
• 88% have radar
• 81% have both AIS and radar
• 73% have a liferaft on board
• 78% have an EPIRB
• 43% will have more than two crew total (the minimum)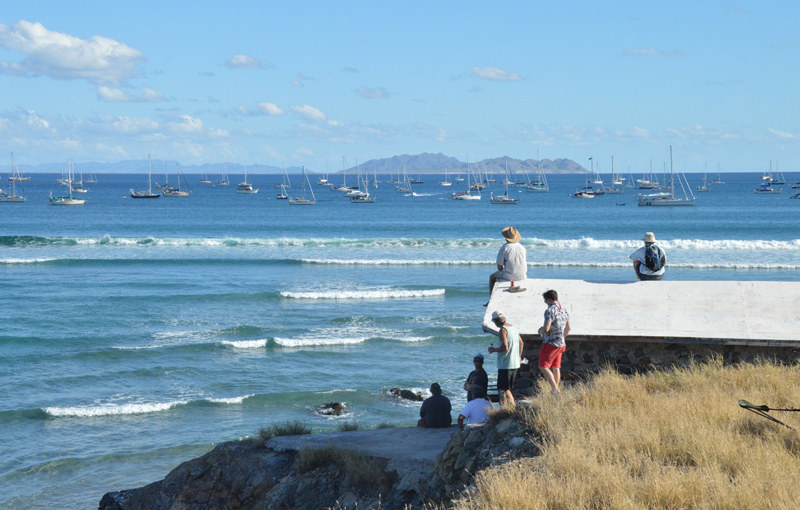 If you're unsure if your boat is up to snuff, despite having adequate gear aboard, it's always a wise investment to have a licensed surveyor do a 'trip survey' on your boat and equipment. In addition, you'll find plenty of worthwhile food for thought in the downloadable Federal Requirements for Recreational Boats.
Above all else, Ha-Ha organizers stress safety, but as you can see by the stats above, many skippers don't wait until they have every safety and communications device available before throwing off their docklines.
It's interesting to note that fewer than half of registered boat owners stated when registering that they would be taking along additional crew. But in our opinion, having a few extra watchstanders on board can be a major enhancement to onboard safety during an offshore cruise. With that in mind, remember that our free online Crew List is available to you 24/7, and note that our Mexico-Only Crew List Party will be Wednesday, September 7 at the Encinal YC, and it will be preceded by a free Mexico Cruising Seminar given by Mexico marina managers Dick Markie and Geronimo Cevallos.
Back in 2009, a routine hydrographic survey by NOAA revealed a wreck on the ocean floor only a few miles from Southeast Farallon Island. No big surprise — hundreds of vessels have foundered over the years on or near the Rockpile. But it was only this spring that the wreck was officially identified — and a mystery 95 years old finally solved.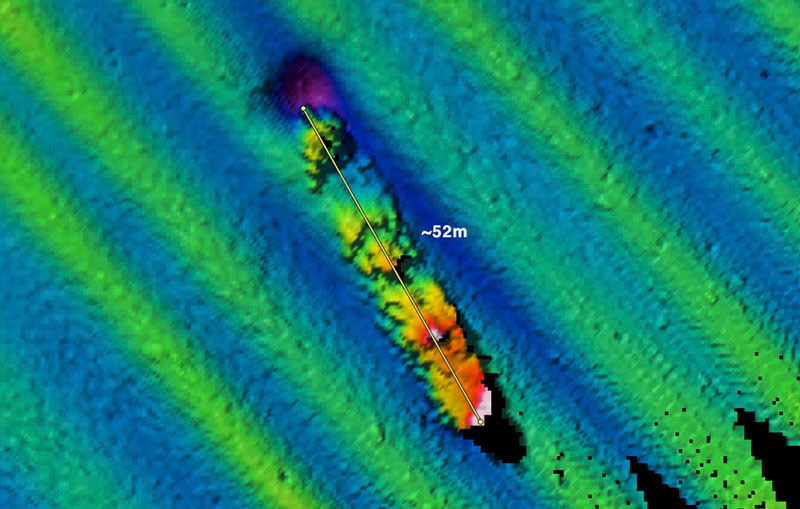 The rusted hulk is the remains of the 170-ft ocean-going tug USS Conestoga. With 56 crew aboard and a coal barge in tow, she departed the Bay on March 25, 1921, bound for Pearl Harbor. The ship was never seen again.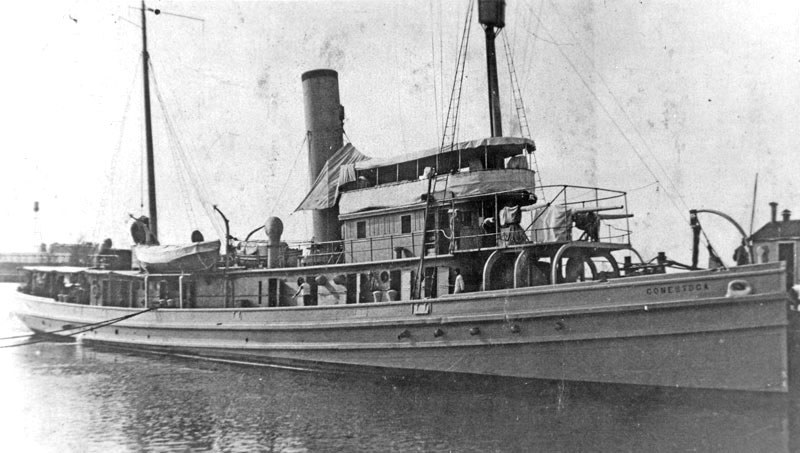 The search for the tug and crew was at that time the largest air-sea search ever mounted (surpassed only by the 1937 search for Amelia Earhart.) It was centered mostly around Hawaii until a lifeboat identified as belonging to the ship was found off Manzanillo, of all places — whereupon the search resumed there.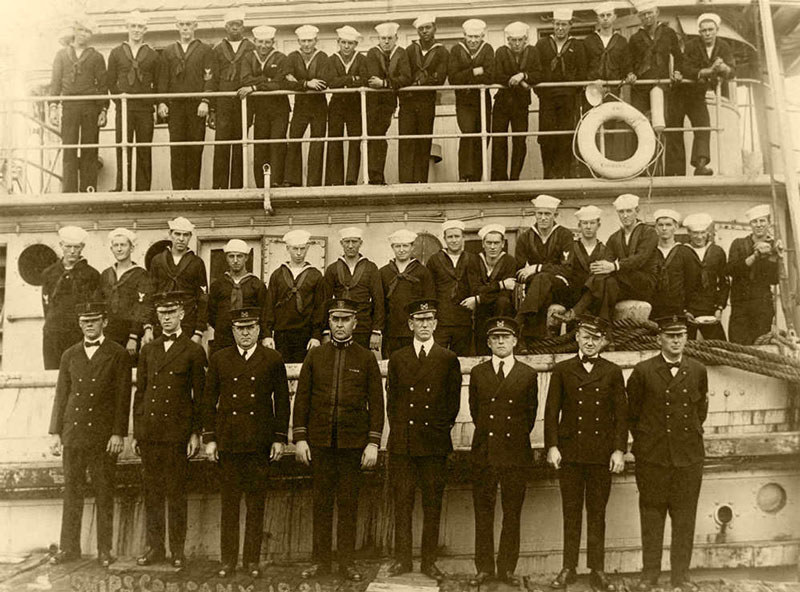 Ironically, it appears the Conestoga went down within hours of her departure from the Bay, possibly only minutes before finding a safe lee at the Farallones, and possibly even within sight of the mainland.
Although no shore stations picked up any radio calls from the tug, an inbound ship later reported hearing a garbled radio transmission from the Conestoga, which indicated their towline had parted and they were having a rough ride in stormy conditions.
In 2014, extensive underwater video and photos were taken of the wreck, which lies in about 200 feet of water to the south and east of Southeast Farallon. They show an upright, growth-encrusted steel hull, although most of the wooden superstructure has collapsed, which is one reason it took so long to identify the ship. Ironically, the smoking gun in this case was literally a gun. A rusty blob forward turned out to be a .50-caliber machine gun once mounted to the foredeck.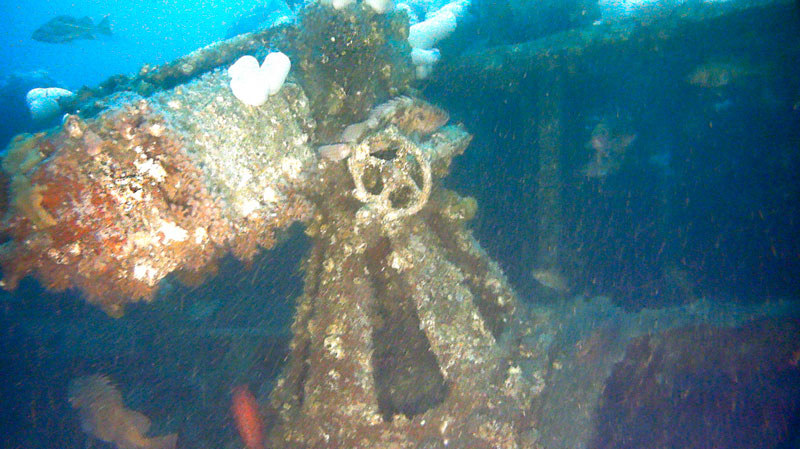 The initial ID actually took place last October, as did a formal ceremony at the wreck site by Navy and NOAA officials. The official announcement in March in Washington, DC, was delayed so that the Navy Department could contact as many families of the Conestoga crew as possible. See sanctuaries.noaa.gov/news/mar16/conestoga.html for more photos and details.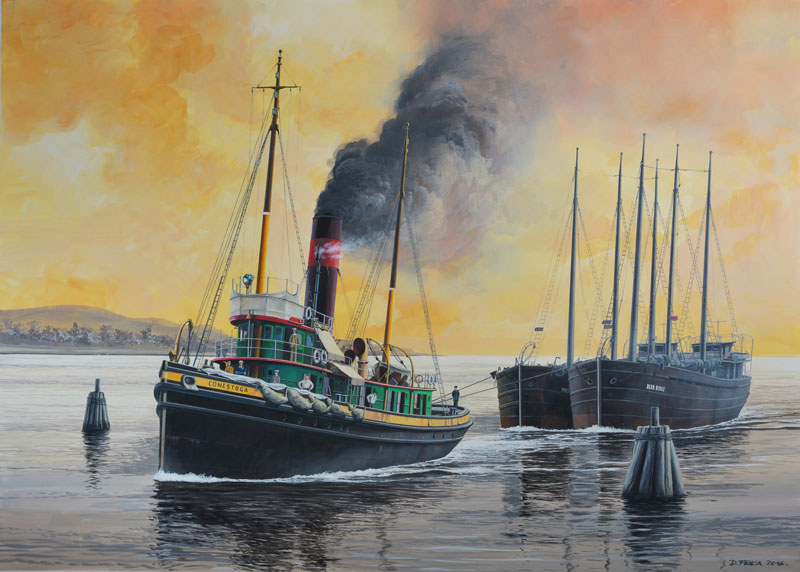 The wreck is now protected as part of the National Marine Sanctuaries Act and the Sunken Military Craft Act of 2004, which prevents the unauthorized disturbance of sunken military craft.
Although the loss of this vessel happened so long ago, it's a bit haunting to realize how many recreational boats have sailed so near — if not literally right over — the remains of the Conestoga and her crew on various ocean races over the years.
To learn more about the Conestoga and other vessels lost in the Gulf of the Farallones, check out the lecture by marine archaeologist James Delgado — nicknamed the 'Indiana Jones of the Sea' — at the Pier 39 Theatre on San Francisco's Embarcadero next Wednesday, August 17. Dr. Delgado will lead a virtual tour of some of the 400 shipwrecks discovered over the last three years by NOAA in the Greater Farallones National Marine Sanctuary. In particular, the presentation will feature the discovery of the clipper ship Noonday and the steamers Selja and Ituna, as well as the Conestoga.
Tickets are only $10 and include one beverage and light snacks. A reception will begin at 5:30 p.m., followed by the program at 6:30 p.m. For more info, see thebayinstitute.org/film-and-lecture-series, or go to Eventbrite to buy tickets.
You'd have to look long and hard to find a more dramatic backdrop for sailing than San Francisco's Central Bay — not to mention its consistently strong winds. But there are times when you might want to venture outside the Golden Gate for a change of pace.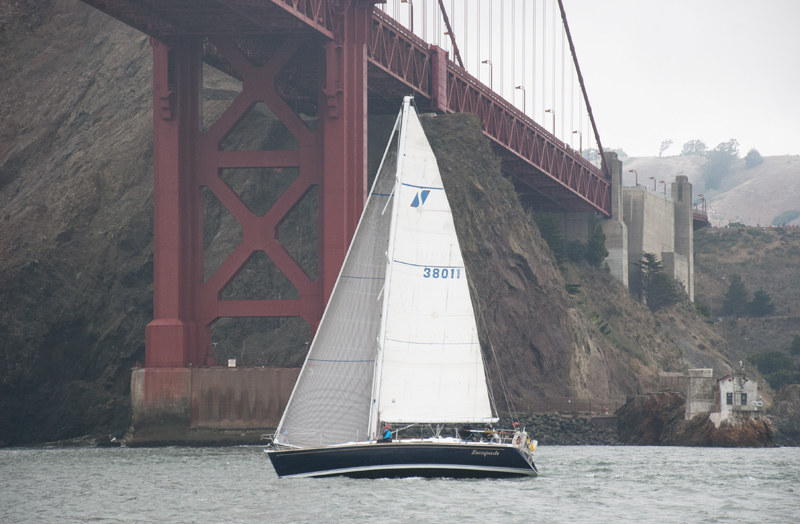 That thought has inspired us to put together a feature article for our September issue that spotlights a variety of near-the-Bay destinations that are ideal for summer and fall getaways. Places such as Half Moon Bay, Tomales Bay, Drakes Bay and Bodega Bay come to mind.
If you have specific tips or local knowledge about any of those — or have your own additional suggestions — we'd love to hear your impressions, and have a look at some of your favorite photos. Please email us here.
Receive emails when 'Lectronic Latitude is updated.
SUBSCRIBE