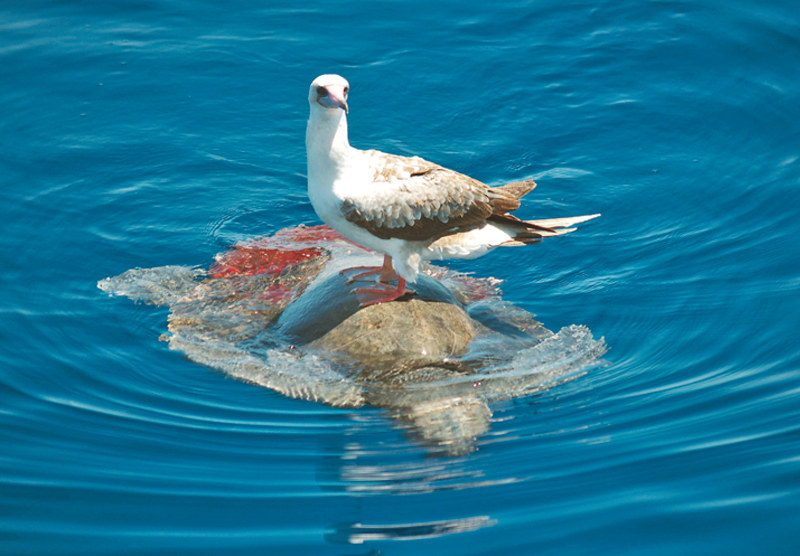 During the four decades that Latitude 38 has chronicled the experiences of West Coast sailors, we've received a fantastic variety of photos of objects floating offshore: semi-submerged shipping containers, the lower stage of a space-bound rocketship, a shipwrecked fisherman who'd been floating for days, and about a half dozen images taken in mid-ocean of seabirds catching their breath atop turtles.
Last month, Michael and Melissa Harlow of the San Diego-based Island Packet 37 Harlow Hut reported chancing upon an eerie floating object while en route from Mexico to the Marquesas (at Latitude 07.45.930 N, Longitude 123.46.773 W) that they assumed was the escape raft of a shipwrecked sailor.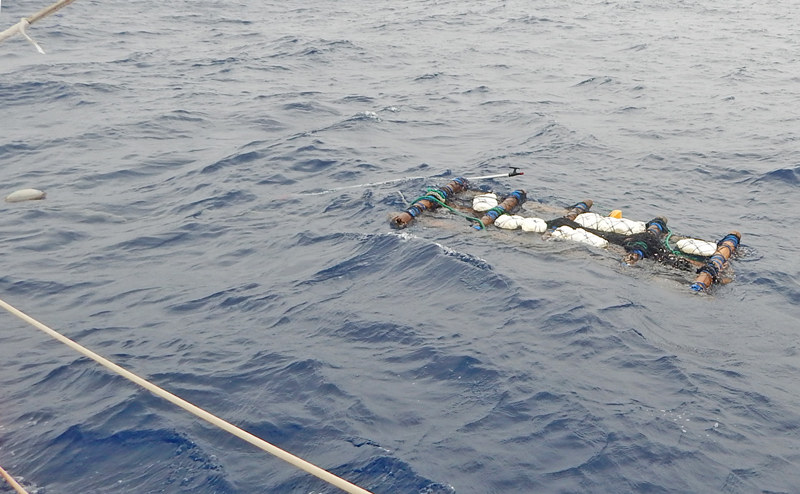 "As we approached at around 1 or 2 knots, we tried to grab a large rope that was attached to a round dome shaped EPIRB-looking device. It was approximately 18" – 20" around with a dome-type Plexiglas cover that encapsulated a mini (5" x 5") solar panel on the interior (still dry but unknown if working). The word, Emily (or partially Emily) and the numbers (I think) 1510 were hand painted in greenish blue paint on the Plexiglas, along the bottom curve."
Much to their frustration, an approaching squall prevented them from investigating further. We forwarded the info to our contacts at the Coast Guard, hoping perhaps it would relate to some 'cold case' mystery, but to date we have heard of no connection to a missing mariner.
That incident prompts us to ask: "What's the most interesting, unusual or bizarre thing you've ever come across while offshore?" We'd love to hear about it and receive a few photos if you have any.
Receive emails when 'Lectronic Latitude is updated.
SUBSCRIBE