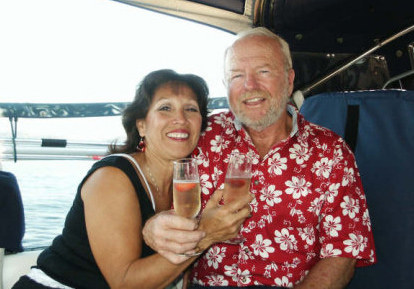 After 167 often-punishing days at sea, Washington state-based singlehander Jeff Hartjoy crossed his outbound track Friday — just two days before turning 70 — making him the oldest American to circumnavigate solo, nonstop and unassisted via the Five Great Capes. He'll be at sea aboard his Baba 40 ketch Sailors Run a while longer, however, as he still has roughly 3,000 miles to go before reaching his point of departure, Bahia Caraquez, Ecuador.
After all he's been through during his six-month ordeal — including being hammered repeatedly by severe weather and having to repair his genoa nearly 50 times — he now faces a completely unforeseen situation: In the aftermath of Saturday's devastating 7.8 earthquake in Ecuador, he worries that normal port services will be unavailable to meet him offshore and tow his Perry-designed ketch upriver to the Caraquez anchorage. That's a problem, as the boat's shaft is sealed, there is no dinghy on board, and Jeff is sorely in need of provisions.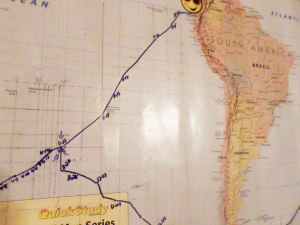 "Looks like the earliest I will get to Bahia Caraquez, Ecuador, is the 7th of May," he wrote via HF radio email, by which time he will be, "out of food, propane and water!" Add to that dillema the fact that he's discovered he only has $10 cash on board. If he can't get a tow in, he figures he might be able to have some provisions brought out to him in the outer anchorage. "I don't really want to do this," he wrote yesterday, "but if I can't get in the river, after getting provisions I might have to sail to either Peru or the Marquesas? We need to be sensitive to the great trauma that all the people there in Ecuador have suffered, not to mention their financial losses."
We're hopeful that it will all work out, though, as Jeff's one-woman shore support staff, his wife Debbie, will soon fly to Ecuador to make preparations.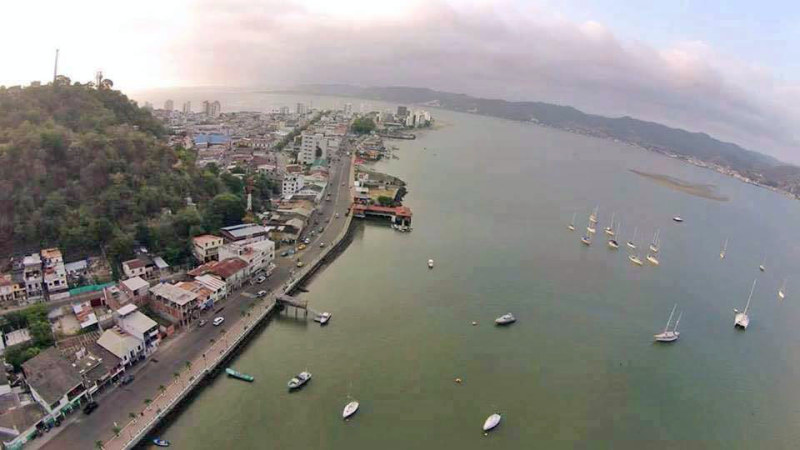 To save you the trouble of looking it up, the oldest person to circumnavigate solo, nonstop via the Capes was Japanese sailor Minoru Saito (2004-'05) aboard the Adams 50 Challenge 7 (ex-Shuten-Dohji). He was 71 — only a year older than Hartjoy. British sailor Jeanne Socrates was 70 in 2013 when she became the first woman to sail solo, nonstop via the Five Capes aboard her Najad 380 Nereida (beginning and ending at Victoria, BC). The oldest circumnavigator by any route and with stops was the late Harry Heckel, who completed his record-breaking lap around the planet at age 89.
Look for more on Hartjoy's trip in upcoming issues of Latitude 38. Until then, remember: Old guys (and gals) rule!
Receive emails when 'Lectronic Latitude is updated.
SUBSCRIBE