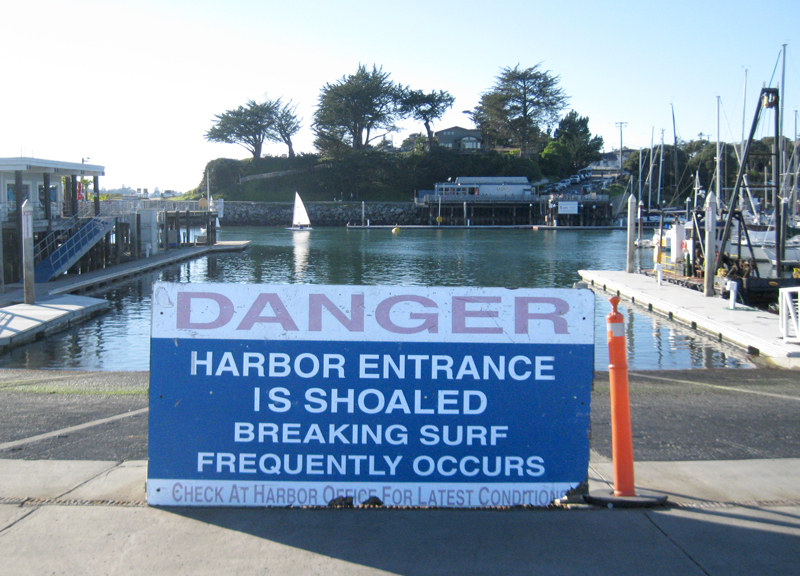 There's a lot to be said for being an all-around 'waterman' (or waterwoman) rather than confining your recreation to a single watersport: When the wind blows you go sailing, of course, but when it's dead calm you might break out the kayak or SUP. Likewise, when your harbor mouth is closed by migrating sand — as is the case at Santa Cruz Yacht Harbor this week — you wax up your surfboard and take advantage of the killer surf breaking across the entrance.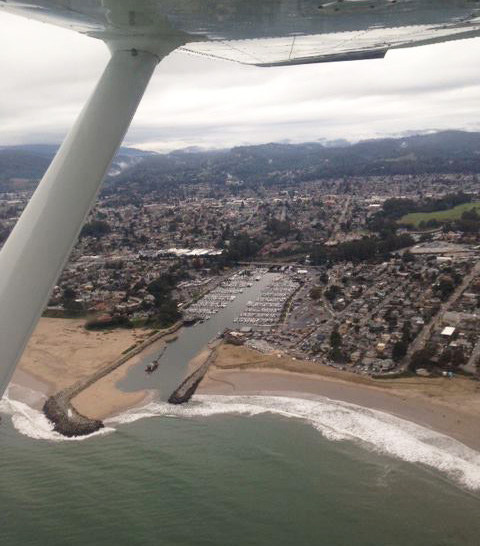 Although a few boats have reportedly been sneaking through the harbor mouth at high tide, Santa Cruz Harbor-based charter yachts, fishing boats and race boats are all confined to the harbor until dredgers can catch up with removal of the incoming sand. And by the looks of it, that will be a while. (Consequently, this weekend's Santa Cruz YC Midwinters are canceled, with the next race scheduled for February 20.)
The same winter storm action that's closed Santa Cruz and created 50-ft waves at the famous Mavericks surf spot off Half Moon Bay has wreaked havoc elsewhere along the California coast. The famous bar outside the Golden Gate has been churning like a roiling cauldron, and down in Southern Cal seawalls are being tested by huge rollers.
Big wave surfer Garrett McNamara, formerly of Berkeley, took a thrashing by this 50-ft wave at Mavericks this week — its force was so powerful that it snapped the humerus bone in his upper arm.
Courtesy KTVU
We haven't heard of any SoCal harbors being closed, but most mariners are definitely thinking twice before transiting entrances when storm surge is maxing out. Check out the wild ride (below) that these sailors had coming into Oceanside Harbor the other day. Harbor staff tells us wave heights have diminished somewhat since then, but may increase again this weekend.
Harbor patrolman Jonathan Hoover shot this edgy footage a couple days ago while surveying the Oceanside entrance.
If you've got some killer snapshots or videos of recent swell action, we'd love to see them. And, needless to say, be careful out there!
Receive emails when 'Lectronic Latitude is updated.
SUBSCRIBE