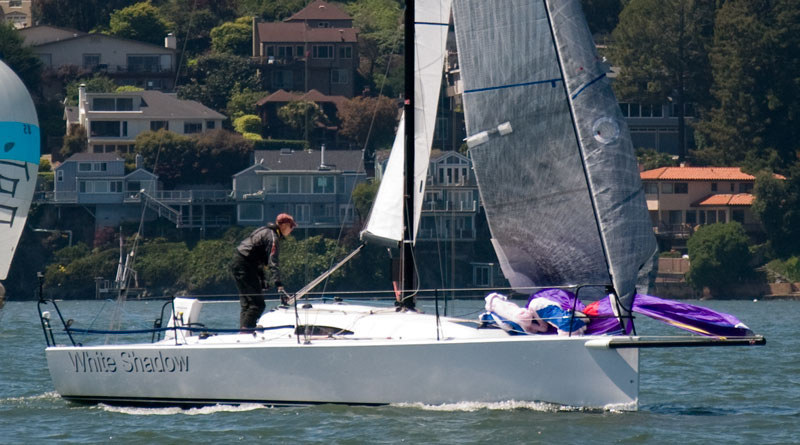 In late 2015, we asked our readers for New Year's sailing resolutions. Jim Hopp of San Carlos sails the J/88 White Shadow. Among his goals for 2016 are: 1) Sail at least once every week. 2) Get experience singlehanding in coastal ocean sailing. 3) Race in the Singlehanded Farallones. 4) Sail in at least one race that goes past Point Bonita: Half Moon Bay? Drake's Bay? 5) Take five non-sailors sailing.
Sailing resolutions lived up to in 2015 included those of Andrew Rosen and Debra Adams from Boulder, CO. They explored the Pacific Northwest last summer aboard the Outbound 46 Lion's Paw. "We had a great season cruising in Alaska via British Columbia and spent several days in the Broughtons on the way back," writes Andrew. The Broughtons are an island group on the north side of Vancouver Island. "We strongly recommend the various marinas in the Broughtons, which are very small operations surviving on a shoestring, so they definitely need the cruisers' dollars. You also cannot go wrong docking at the North Island Marina in Port McNeill before or after crossing Queen Charlotte Sound. Great owners give a personal touch; they can fuel your boat right at your dock."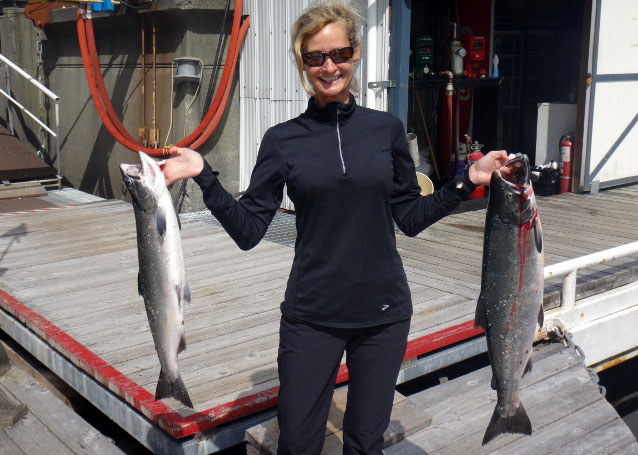 As they reflect upon 2015, Gregg and Anne Brickner are in Bend, OR, while their Hallberg-Rassy 36 True North is spending the winter at the Port of Kingston in Puget Sound. "We have enjoyed sailing in the Pacific Northwest since 1995," write the Brickners. "In 2013 we took True North down the West Coast, stopping in San Francisco, the Channel Islands, Catalina, and many other terrific places on our way to San Diego, where we joined the 2013 Baja Ha-Ha." The couple continued on to Manzanillo and the Sea of Cortez.
"But we had never crossed an ocean. So, in May 2015 a good friend joined us and we sailed from Cabo San Lucas to Honolulu. After getting 'stuck' in Hawaii for five weeks waiting for winds to build, another good crew joined us to circumnavigate Kauai and sail from Nawiliwili to Friday Harbor in the San Juan Islands. One outstanding memory of many: It was my watch, passing Neah Bay after entering Juan de Fuca Strait, about 2 a.m., and I sniffed the air and said to myself, "Ahh! It's cedars! We're home!"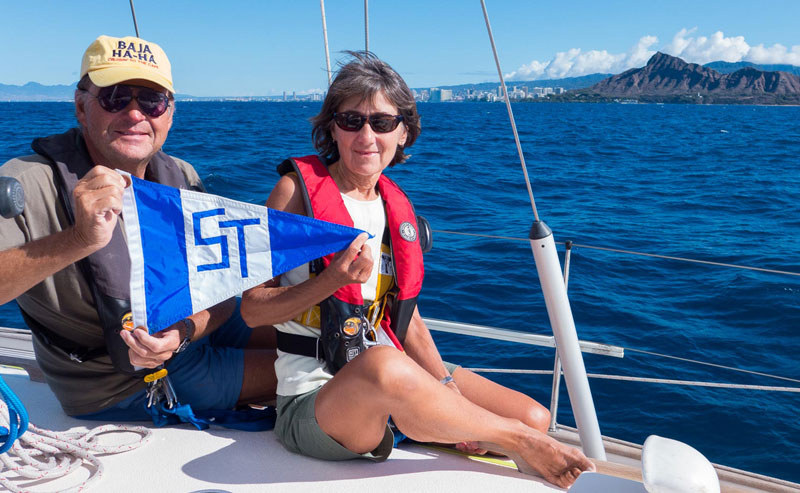 "So now, having finally crossed an ocean," says Gregg, "I can smile knowingly when I read in Latitude 38 about boats in the ARC having to sail dead downwind in 10 knots of breeze. True North never let us down and made us so very comfortable. No new gear needed. For 2016 we are planning to extend our northwest cruising grounds and spend a couple of months traveling to Haida Gwaii (formerly the Queen Charlotte Islands). We will probably return via the west coast of Vancouver Island, since we 'only' spent a month on that coast on our first trip."
"In the second year of my retirement from leading OCSC Sailing in Berkeley," writes Rich Jepsen of Alameda, "I added three great adventures, all of which I had been wanting to do for years. I joined the crew of a J/111 (Double Digit) after 25 years of racing a J/24 almost exclusively and am having the time of my life. I got to fly to the Naval Academy and spend two weeks teaching America's most recent naval officers how to sail, then how to teach sailing, in two weeks. 'What?!' you ask. 'How is that possible?' Well, consider that our students were the smartest, most athletic you could imagine, all of whom have spent four years taking orders. Plus, Annapolis is often quite benign.
"Finally, I got to check off a longtime bucket-list item by sailing with very good friends Mike and Judy Sawyer, Larry and BJ Ledgerwood, and my lovely wife, Cecilia Trost, from San Francisco to Cabo as part of the Baja Ha Ha on the Island Packet 38 Honu."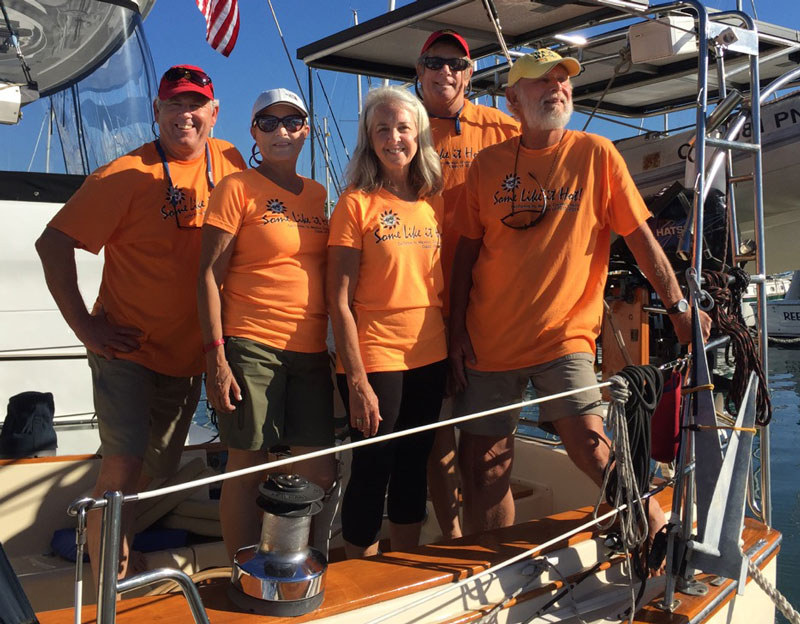 Jepsen's resolutions for 2016 are: "1) To help our J/111 team leap at least one of our competitors for the season standings. 2) Sail the coast of Croatia with an OCSC flotilla. 3) Teach more sailing at OCSC. 4) Help Alameda Community Sailing Center grow by another 20% in its fourth year."
Receive emails when 'Lectronic Latitude is updated.
SUBSCRIBE