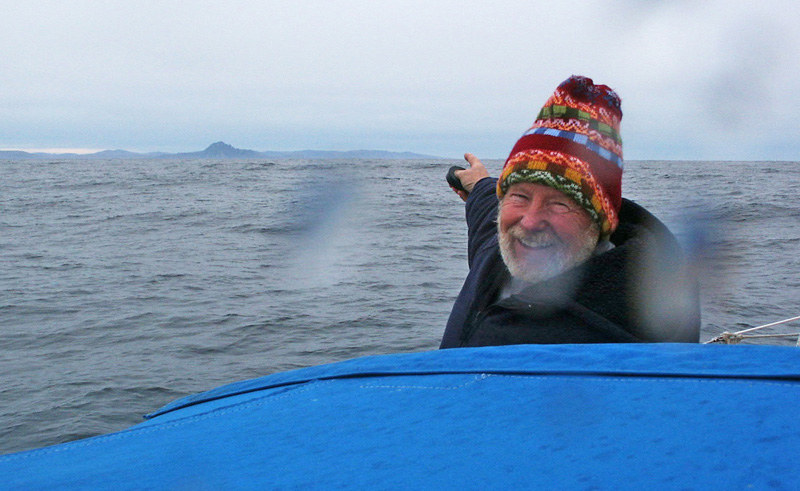 Last Friday, after 49 days alone at sea, Washington state-based adventurer Jeff Hartjoy completed his second solo rounding of Cape Horn aboard his longtime warhorse Sailors Run. This time, though, he's doing a complete singlehanded circumnavigation aboard the battle-tested Baba 40 ketch, beginning and ending at Ecuador's Bahia Caraquez.
"After 49 days and two hours, Sailors Run arrives at the most rugged and beautiful Cape in the world," he wrote in his weekly email blog, "I can barely see it even though it is less than five miles away for the tears in my eyes. I shudder when I think, I have once again been granted passage to this amazing place. It seems as though someone has caused me to linger along the Chilean coast as I beat my way to the Horn in light winds. Being slowed by nature and forced north I got to see some of the most amazing sea life, that presented itself to me as I 'worried' my way down to the Horn."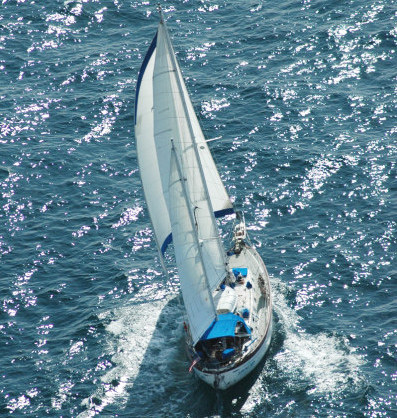 In that report, in addition to thanking friends and family for their support, especially his beloved wife Debbie — who's sailed tens of thousands of miles with him — for her shoreside support, Jeff gave a shout-out to Robert Perry "for designing such an outstanding cruising boat."
After rounding Tierra del Fuego at latitude 56°S, Sailors Run sped off toward a 3,000-mile-distant waypoint well south of the Cape of Good Hope, and soon encountered 30-knot winds that threatened to sweep Jeff off the deck while he was gluing patches on several tears in his genoa. "I could just barely reach the tears, while standing on the bow pulpit, lashed onto the furled part of the sail with my safety harness." Although it's hard to imagine in such conditions, he later was able to pull the sail off its furling tube, spread it out on the foredeck, and sew the patches on securely, "all the time sliding about on the foredeck harnessed into my jackline, and being very thankful for a high toerail, to brace myself against and stop my slide off the deck."
Needless to say, such adventures are not for every sailor. But Jeff Hartjoy is no fair-weather boater. So cheers to him. We wish him the best of luck on the remaining two thirds of his trip: nonstop, eastabout, via the Five Great Capes.
Receive emails when 'Lectronic Latitude is updated.
SUBSCRIBE