There's been longtime speculation within the sailing community that completion of the new "third lane" of the Panama Canal may lead to faster small-vessel transits between the Pacific and the Caribbean. But such thoughts have now been relegated to the back burner, as substantial water leaks discovered in August in a sill beneath a lock gate are likely to delay the new lane's planned April 2016 opening, possibly by many months.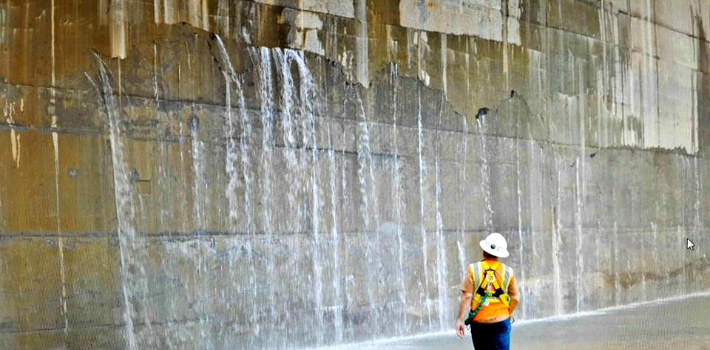 According to Panamanian sources, since the breach was discovered, extensive testing has been done on the $5.25-billion project, primarily to determine if other cement pours have defects. The Panama Canal Authority (ACP) has stated that it will not consider their contract with the construction consortium United Groups for the Canal (GUPC) to be completed until all deficiencies have been addressed. Last week, GUPC announced that the seepage was due to insufficient steel reinforcement in the leaky sill. That sill will now be substantially reinforced, as will most if not all other sills on both the Caribbean and Pacific side of the new canal. Each of the gigantic rolling gates riding above these sills weighs 4,200 tons and measures 187 feet long, 33 feet wide, and 108 feet tall.
Panama Canal administrator Jorge Luis Quijano recently told HispanTV, "We won't accept low-quality repairs. This is a new lockhead, and we expect it to work properly. We aim for a lifespan of 100 years."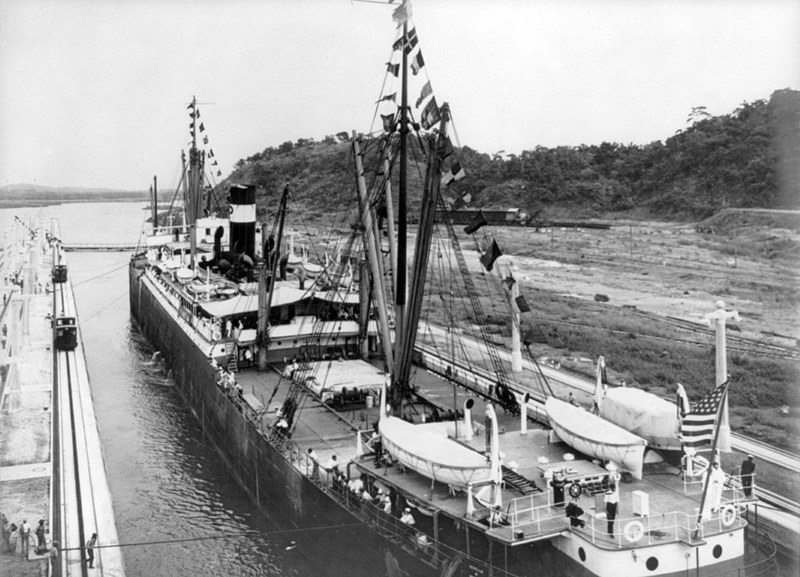 This latest construction snafu comes in the wake of earlier work stoppages due to a contentious lawsuit between ACP and CUPC over construction cost overruns. Nevertheless, construction of the 'new ditch' looks relatively trouble-free when compared to the struggle to complete the original Panama Canal, which opened 101 years ago. France's original attempt at building it went bankrupt after an exhaustive 13-year effort that took the lives of 22,000 workers. Once the US took over the massive project, it was another 10 years before the first ships passed through the Canal in 1914 — 401 years after the Panamanian isthmus was first crossed by Spanish explorer Vasco Núñez de Balboa.
Receive emails when 'Lectronic Latitude is updated.
SUBSCRIBE