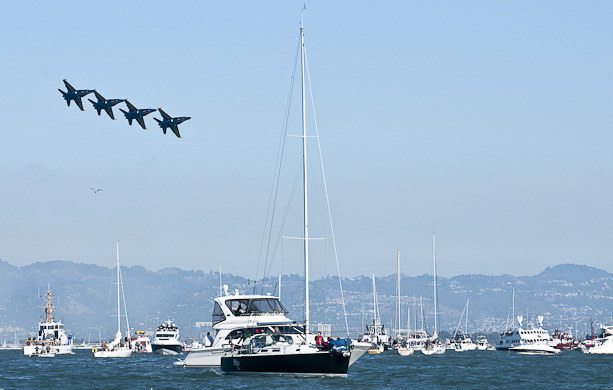 It will get a little noisy this weekend on the waters of San Francisco Bay, and we're not just talking about the roar of westerly winds blasting through the Golden Gate. October 5-12 is Fleet Week, highlighted by free Navy ship tours and spectacular air shows this Friday, Saturday and Sunday afternoons.
Begun in 1981, San Francisco Fleet Week is a proud local tradition that draws thousands of spectators to Bay Area waterfronts and to Bay waters in all types of boats. While the Central Bay is rarely more crowded than on the Saturday and Sunday of Fleet Week, it's great fun to be center stage when the amazing Blue Angels and others perform their complex aerobatics overhead — and, by the way, a great way to score points with the tech-crazy teenagers and young adults in your life.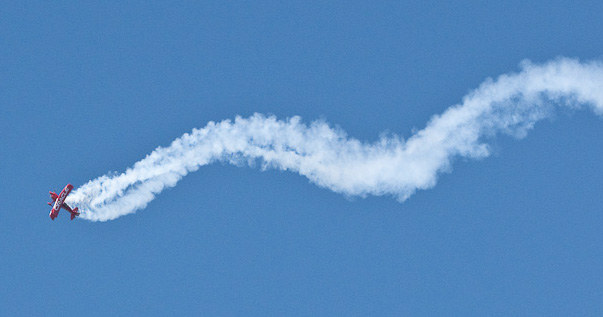 According to the event website, the point of the week's tours, exhibits, parade of ships and air shows is to honor "the contributions of the men and women of the United States Armed Forces while advancing cooperation and knowledge among civilian- and military-based Humanitarian Assistance and Disaster Response personnel." Highlights are as follows:
Friday:
• 11 a.m.-12:30 p.m. — Parade of Ships from the Golden Gate, east along the Cityfront (see ship list here)
• 12:30 p.m. — Air Show begins (if you can get away, Friday is a great day to catch the show, as there will be many fewer boats on the Bay)
US Navy Leap Frogs Parachute Team
• 12:45 p.m. — US Coast Guard Rescue Demo
• 1 p.m. — Ace Maker T-33
• 1:15 p.m. — Embry-Riddle Extra-330
• 1:30 p.m. — Red Star Pilots Formation Team
• 1:45 p.m. — Lucas Oil Air Show
• 2:00 p.m. — Patriots Jet Team Formation Demo
• 2:30 p.m. — United Airlines 747 Demo
• 2:45 p.m. — Sean Tucker's Team Oracle Pitts Special
• 3:00 p.m. — United States Navy Blue Angels
Saturday & Sunday: Air Show performances repeat in the same time slots.
If you are planning to go out on the water, be aware of the following restrictions.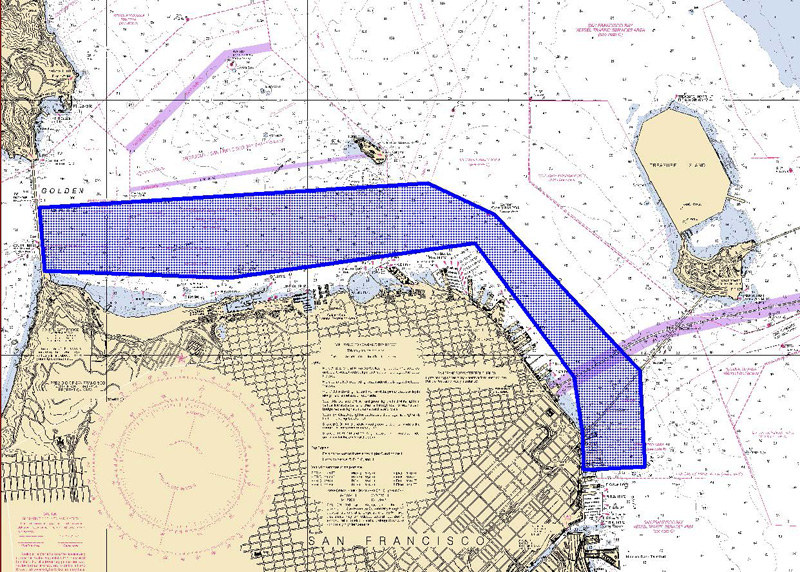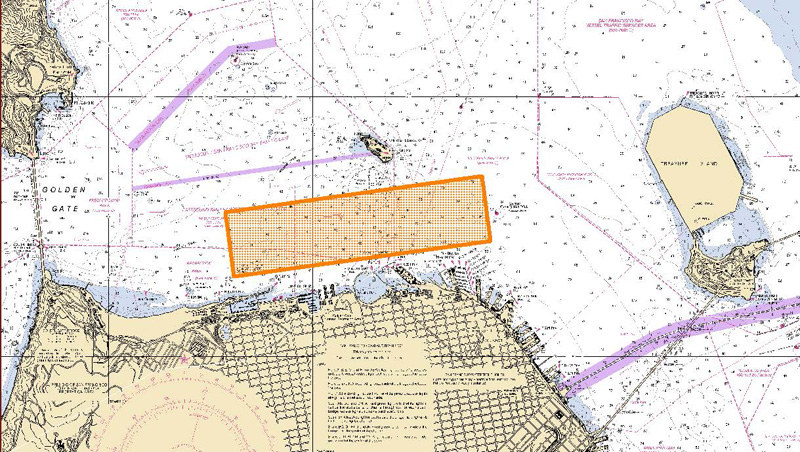 Receive emails when 'Lectronic Latitude is updated.
SUBSCRIBE