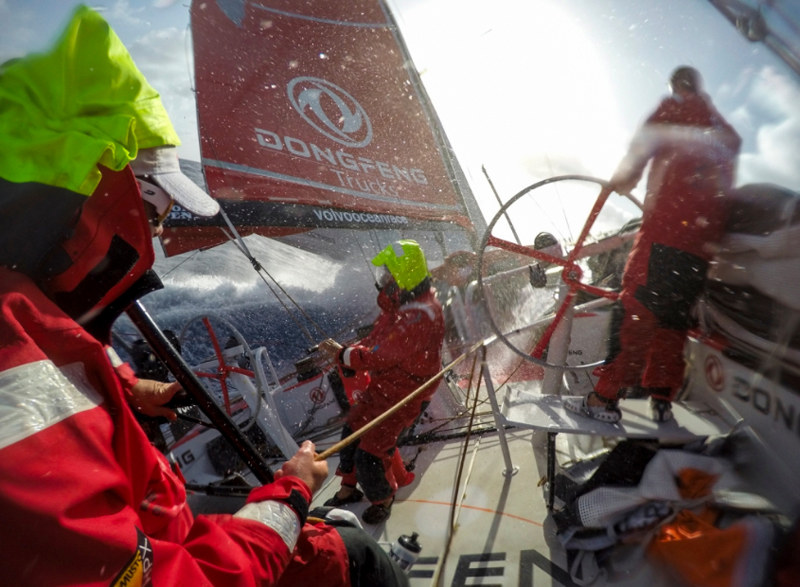 Maintaining their previously unthinkable level of parity and competition, the Volvo Ocean Race's fleet has just come storming into Newport, Rhode Island with the leaders again separated by just three minutes after 17 days of close and intense racing from Brazil.
Now more than 80% of the way into their epic round-the-world journey that comprises nine legs (and one pit stop) and nearly 40,000 miles of sailing, the fleet of six VO 65s will again be torn apart and meticulously prepared for the notoriously windy and gear-busting 2,800 nm transatlantic passage from Newport to Lisbon, Portugal, where the rebuilt Team Vestas Wind will rejoin the fleet after her now-infamous grounding in the South Indian Ocean during Leg 2.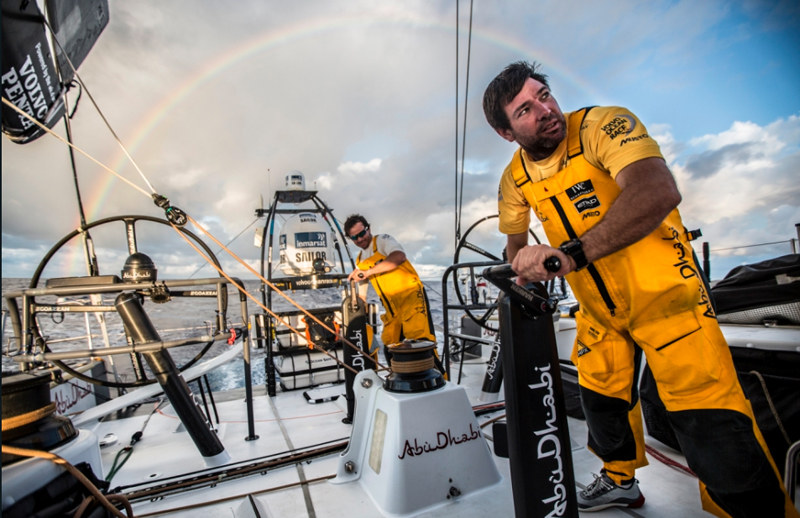 Overall race leaders Abu Dhabi Ocean Racing are doing everything they can to seal the deal and win this twelfth edition of the race, but to do so they'll have to fend off a rejuvenated Dongfeng Race Team that is coming on strong after a Leg 5 dismasting. Barely making it to the start line and plagued by watermaker issues during the early stages of Leg 6 (Brazil to Newport), the Franco-Chinese team persevered to overcome their problems and made multiple gutsy tactical calls that led them to nip Abu Dhabi at the finish line in Newport by an incredibly small gap of three minutes — once again setting up a close battle during the event's final three legs, with the ultimate finish in Sweden (Leg 9).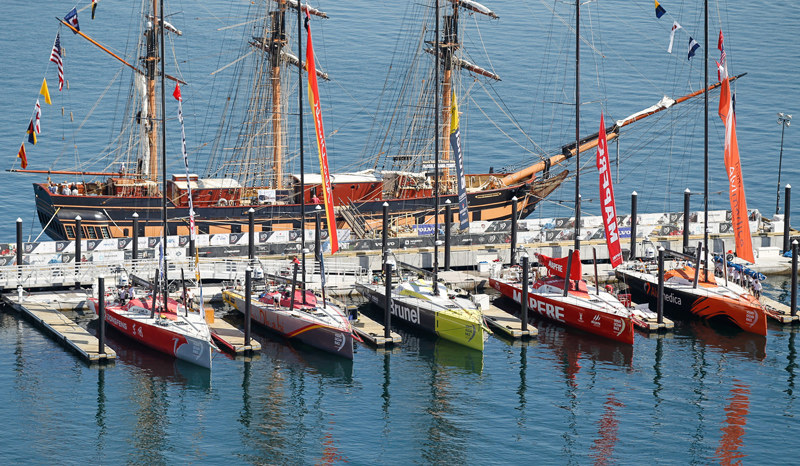 Dongfeng skipper Charles Caudrelier was a member of the Groupama team that came from behind to win the 2011-12 edition of the race, having also dismasted on Leg 5 from Auckland to Itajai. This time, their Leg 6 victory put their championship hopes back in focus. Team Brunel and MAPFRE finished third and fourth, roughly an hour behind the front two, while Alvimedica came in four hours later to finish fifth, with the ladies of Team SCA rounding out the fleet in sixth.
Leg 7 from Newport, Rhode Island to Lisbon, Portugal begins on May 17 with in-port racing the day before. Find much more on the official website.
With the America's Cup situation in more chaos than ever, Tom Ehman, who is the vice commodore of Golden Gate Yacht Club and who has been part of the America's Cup for, well, just about forever, is proposing something of an alternative to the America's Cup. To be called the Golden Gate Racing Challenge, it would be an annual event on San Francisco Bay starting in July 2017 featuring "updated versions of the venerable 12 Meter class."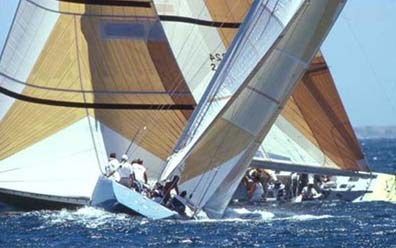 "This is an opportunity to do something for the sport and the former cup community," Ehman said. "There is a crying need in the world of yacht racing for such an event, especially in monohulls, and especially in a lot of breeze. We're seeing that because of what's happening or not happening in other parts of the sport and in other parts of the world."
Ehman insists he is not going into competition with the America's Cup.
"I think the America's Cup is off on its own, and always has been. The America's Cup will survive the current situation. But there is obviously strong interest in monohull racing with strong teams, in boats everyone has heard of and loves. There is a nostalgia and romance with the 12 Meters, and to have those boats racing in a lot of breeze on San Francisco Bay, where people can watch, will remind people of how great the America's Cup was in Fremantle in 1987 in windy conditions."
Ehman hopes to attract team owners who have been priced out, or turned off, by the America's Cup, of whom there are quite a few. There will be a $500,000 purse. Despite the name, the event will not be affiliated with the Golden Gate YC.
Latitude likes the idea of a less expensive annual alternative to the America's Cup on San Francisco Bay, but the devil will be in the details. After the AC72s, is there still interest in much slower monohulls? And are there enough disaffected team owners willing to sign up for an unproven event? Only time will tell, but we wish Ehman the best of luck.
Receive emails when 'Lectronic Latitude is updated.
SUBSCRIBE