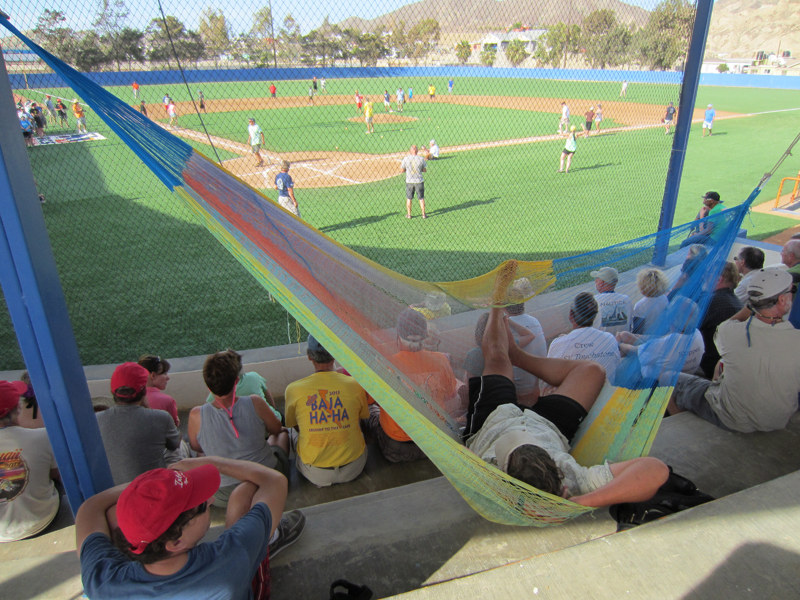 Since our previous report on Wednesday, the entire Baja Ha-Ha fleet has arrived in Bahia Tortugas (Turtle Bay), a huge circular anchorage roughly 360 miles south of San Diego. Skies are sunny, and the water temperature is a delightful 75 degrees.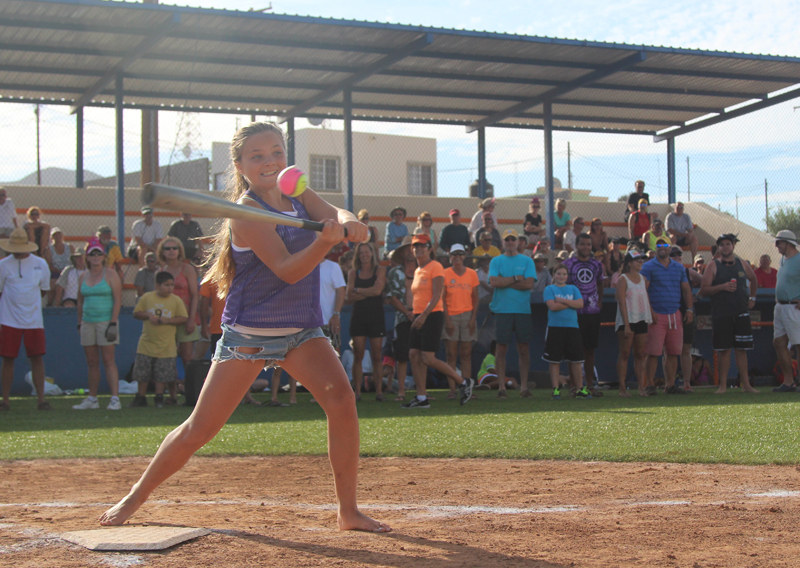 After very light air on Monday and Tuesday, a gentle breeze of 6-10 knots finally filled in from the northwest. As the fleet sailed past the Benitos and Cedros Islands toward the Leg One finish line, diehard baseball fans did what they could to access the final game of the World Series. Some were actually able to tune in KNBR on AM radio — despite being 800 miles south of the transmitters — while others picked it up via satellite radio. Roy Neyman of the CT41 Mabrouka was a hero to many for relaying the play-by-play via VHF. The rabid Giants fans aboard the committee boat, Profligate, were listening intently during the bottom half of the ninth inning when the satellite transmission dropped off. Our beloved Giants were up 3 to 2 over the Royals; but the tying run was on third with two outs. Fortunately, the transmission returned just in time for the crew to hear the final out. (Go Giants!)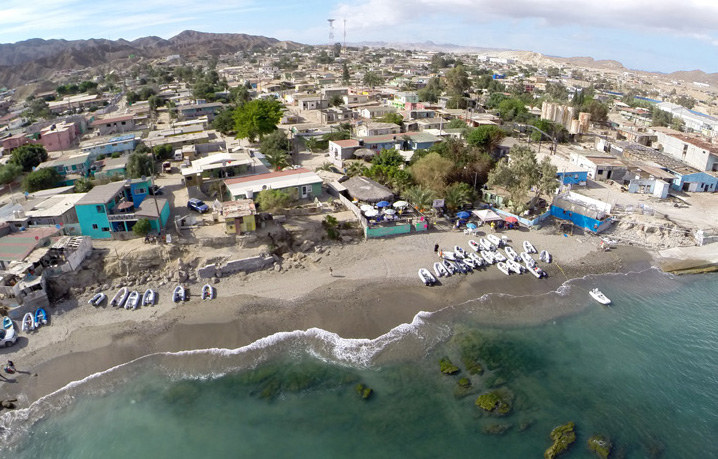 Yesterday, there was better turnout than ever for the annual Ha-Ha baseball chaos ashore in the town of Bahia Tortugas. With an age range from 4 to 77, at least 150 sailors participated, all of whom were thoroughly impressed with the brand-new artificial turf field — it's particularly impressive as there is not a blade of grass in the entire town.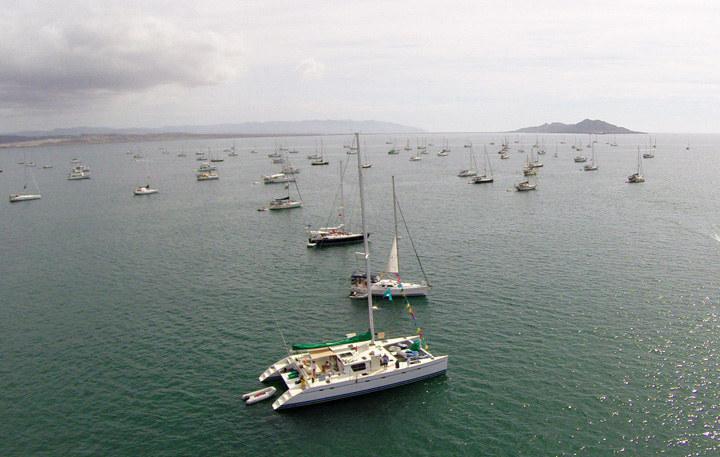 Today a massive beach party is scheduled, which is always great fun, and tonight kids will trick-or-treat from boat to boat in costume. Leg Two will begin at 8:00 a.m. on Saturday. Longtime sponsor Commanders Weather predicts great sailing conditions for Leg Two, with 15-20 knots of wind from the northwest, and 4- to 6-ft swells — ideal for surfing aboard light-displacement boats. Meanwhile tropical storm Vance is slowly moving up the coast from the Acapulco area. Computer models agree that it should turn inland well south of Cabo San Lucas and not be a threat to the fleet, but it's being closely monitored nonetheless.
Receive emails when 'Lectronic Latitude is updated.
SUBSCRIBE