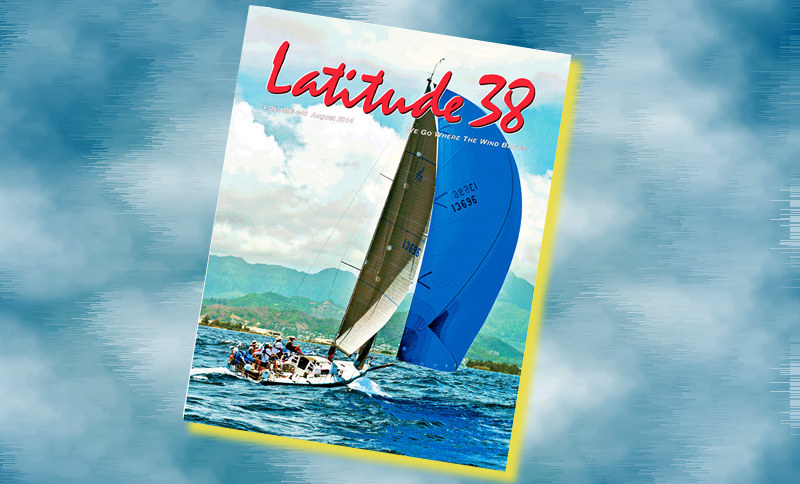 No big plans this weekend? Then we suggest you snuggle up with the latest edition of Latitude 38 and take in all the latest sailing news from the West Coast and beyond. Magazines are being distributed today to marine businesses throughout the Bay Area, and it's now available to download or read online — for free, as always.
In this edition you'll find complete coverage of the Pacific Cup and Singlehanded TransPac races to Hawaii, plus a wide assortment of other West Coast racing news. If you dream about sailing in exotic places, you'll want to check out our report on the annual Tahiti-Moorea Sailing Rendezvous. And if you'd love to sail over the horizon but don't have your own boat, check out our feature on crewing for cruisers.
That's just a taste of what you'll find in this month's mag, so don't hesitate to grab a copy while they're hot off the press. (Distribution in Southern California, the Pacific Northwest and Hawaii will take a few more days. See a complete list of distributors here.)
Latitude 38 is looking for a racing editor.
We don't care if you just graduated from college or are over 55, just that you can express yourself clearly, sometimes under pressure, be able to take photos, and do computer page layouts.
We expect you to be very productive, but we offer a competitive salary, health benefits and a lot of freedom. Our office is in mellow Mill Valley. Respond to me if you want to know how to apply. PLEASE DO NOT CALL THE OFFICE!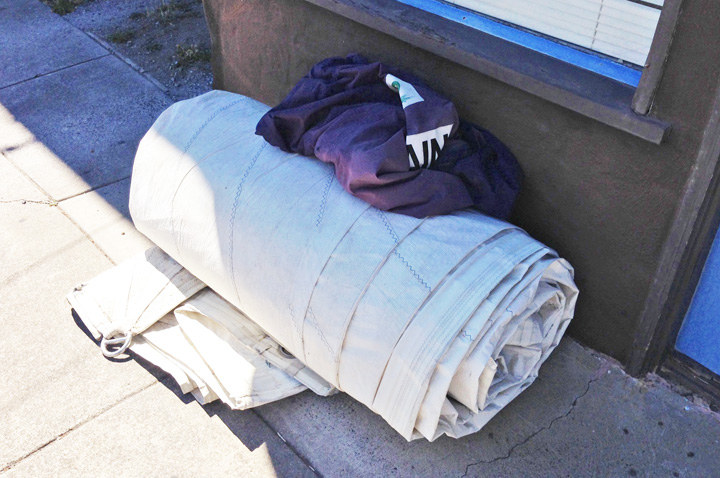 If you're looking for a relatively hi-tech mainsail at a relatively low cost — as in free — we've got what you're looking on the sidewalk in front of 15 Locust, Mill Valley, CA.
The sail is the second of four that we've had on our 63-ft cat Profligate, and was last used in the early 2000s. It's a full battened sail without the battens, and it doesn't have hardware for the mainsail track. It's something like 70 feet on the luff and 26 feet on the foot. It's made of some blend of Spectra. It's heavy, too. Something like 230 pounds, so it wouldn't be suitable for a Catalina 42 or anything like that.
As best we can recall, it was still serviceable when we took it off the cat. But even if you got new battens and new luff car hardware, we're not guaranteeing that it could still be used. Its best use might be as some kind of cover.
The last time we offered an old Profligate main for free was two years ago. It was literally falling apart, but a bunch of people wanted it, so it was gone within hours. So if you want this sail/cover, where is, as is, email us ASAP.
Receive emails when 'Lectronic Latitude is updated.
SUBSCRIBE