The Class Rule has been released for the latest generation of America's Cup catamarans, to be called AC62s. According to the designers, these boats should be faster, safer, less expensive and lighter than the AC72s that they replace. AC 35 is expected to take place in 2017.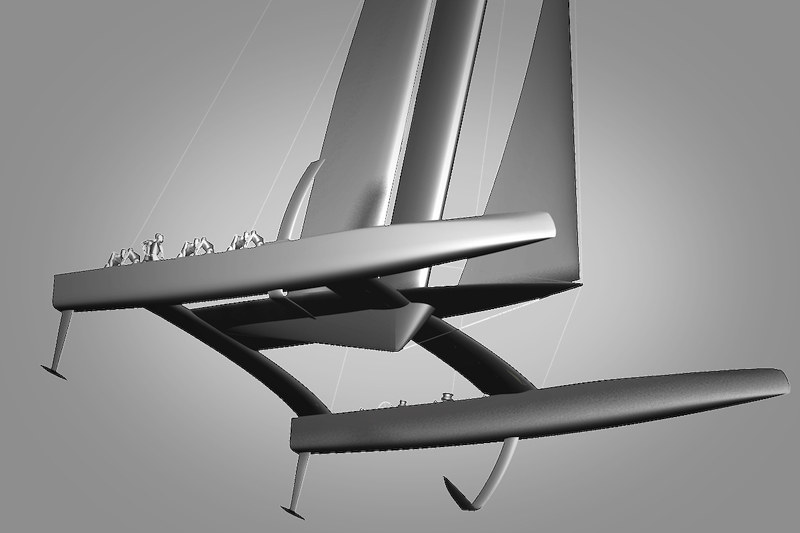 "This new boat is going to be significantly lighter and under much less load than what we raced last time," said Jimmy Spithill of AC defender Oracle Team USA, "which makes for a big cost-saving when it comes to how it gets built.
"At the same time, as designers, boat-builders, and sailors, we're all starting to come to grips with how to get the most out of foiling, wing-sailed multihulls, so I think we'll see similar, if not greater performance this time around."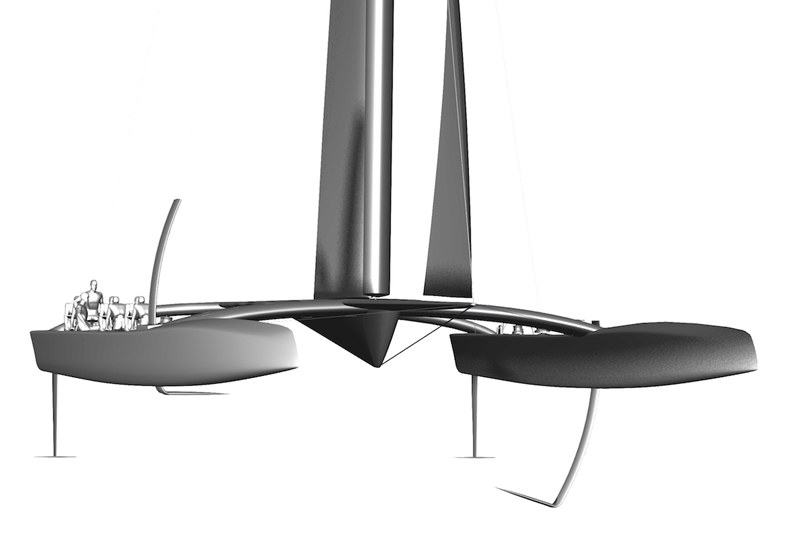 The main theme around the AC62 design was to create a catamaran as exciting as the AC72, but with significant improvements in key areas. Ultimately, these cats are expected to cost up to 50% less to campaign than the last generation of AC boats. The reduced size means that only eight crew, rather than eleven will be needed to sail the AC62. But teams won't be able to start sailing the catamarans until about five months prior to the Cup in 2017. The one-design wing is another cost-saving element that designers Morrelli & Melvin incorporated into the AC62.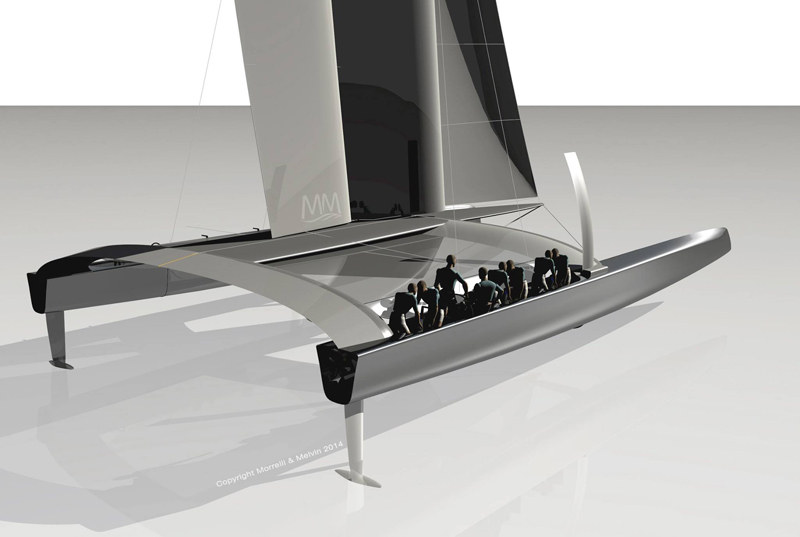 "I think it's going to be hard to wait until then," Spithill said. "It just looks like it's going to be a great boat to race. I'm really looking forward to getting my hands on it!"
Spithill also made news in an interview with TVNZ's One News where he explained that if Emirates Team New Zealand can't raise enough money to compete in AC35, maybe they need new management. It's a bold interview that you can watch here.
Receive emails when 'Lectronic Latitude is updated.
SUBSCRIBE