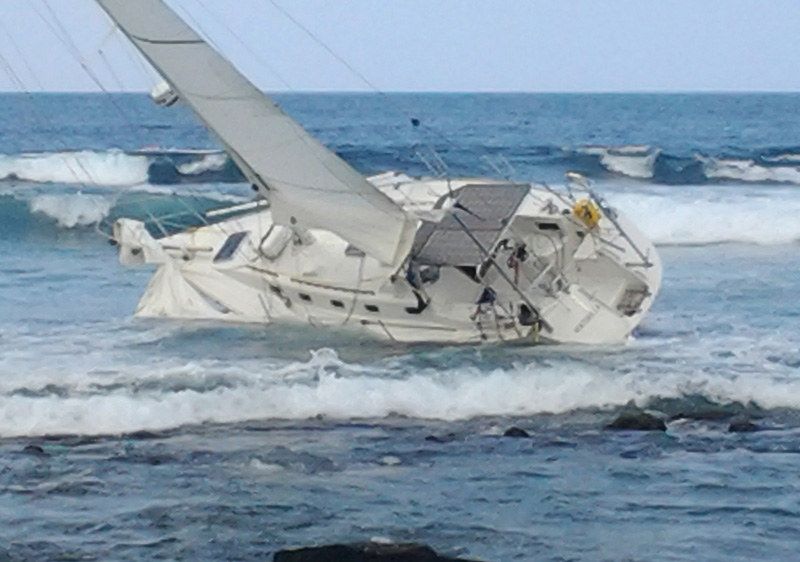 For Ventura-based sailor John Berg, who is completely blind, arriving in the Hawaiian Islands after a 21-day, 2,800-mile passage from Banderas Bay, Mexico was a life-affirming accomplishment. But he barely had time to savor his success before tragedy struck. Late Sunday night, while repositioning his Nordic 40 Seaquel from Hilo, on the Big Island's east side, to Honokohau Harbor, on the west side, the sloop was driven onto a rocky, reef-strewn shoreline near the old Kailua Kona airport in the middle of the night — just three miles from safe harbor.
A couple who'd crewed on Seaquel from Mexico departed after clearing in at Hilo, leaving Berg and his remaining crew, Dina Peters, to reposition the boat. According to friends of Berg, he lost the functionality of his navigation gear while skirting the lee shore coast of Kona, and the boat was driven ashore by huge swells at roughly 11:30 p.m. Neither sailor was injured during the grounding.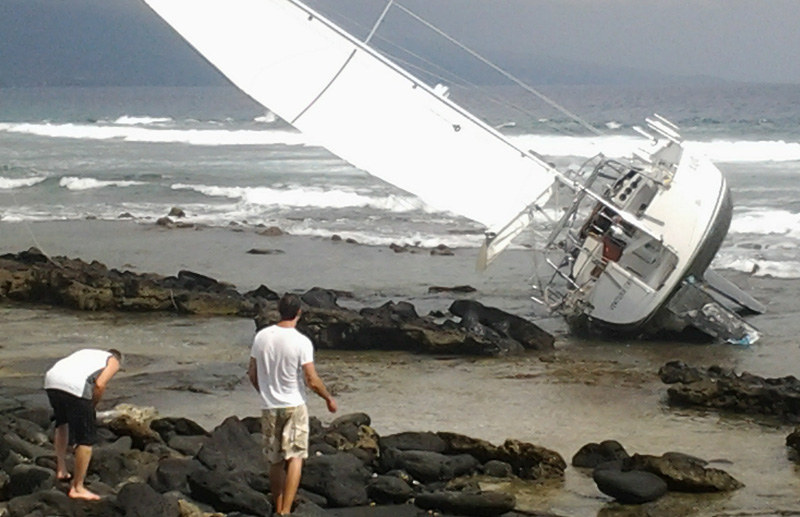 Peters reportedly tethered herself to Berg, and the pair were able to swim and scramble across the rocks and reef to safety, again without harm. Assessing the damage the next morning, an utterly stunned and depressed Berg told Hawaii resident John Dour, simply, "I f'ed up."
Berg's initial assumption was that the boat is a total loss, but there may still be some hope for her if she is pulled off soon. As of Monday there were no visible holes in the hull, but she was driven farther ashore that night. Because Berg had no insurance on the boat, and lacks the means to organize a salvage operation himself, the Hawaii department of Land and Natural Resources is spearheading an effort to remove the hull as soon as possible.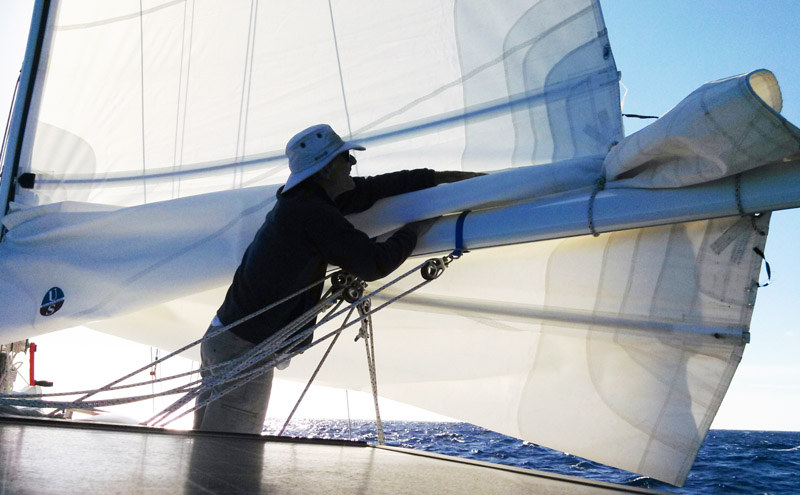 After living aboard this boat in Ventura for more than a decade with his daughter Sidney, Berg headed south with the Baja Ha-Ha rally last fall, and he thoroughly impressed his shipmates. "He knows his Nordic 40 like the back of his hand and happily goes forward to raise, reef, and lower his hanked-on headsail in all kinds of weather," said crewman John Harold. "He's physically fit and would rather pull up the anchor by hand than install a windlass." Berg has been sailing since the mid-1970s. Before losing his sight he was an active windsurfer, and once ran a bike shop in Tahoe.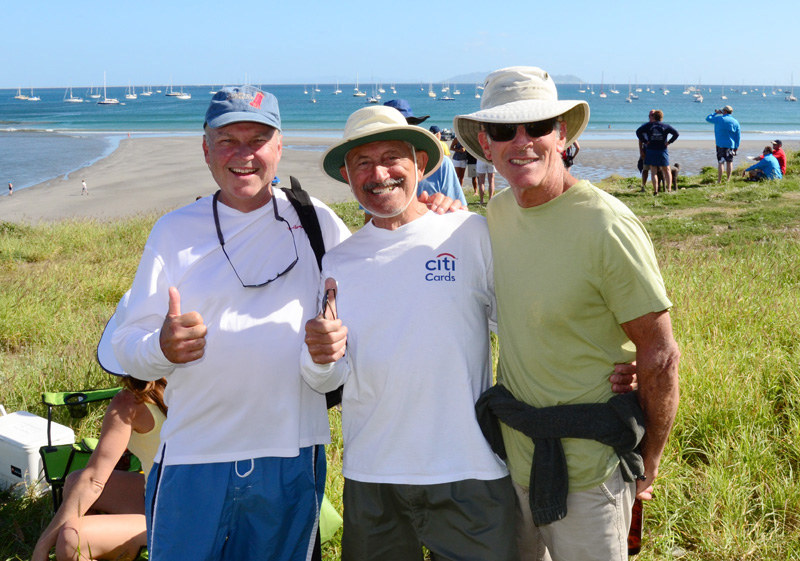 Receive emails when 'Lectronic Latitude is updated.
SUBSCRIBE