"Sailing changed my life," exclaimed Abby Mohan from the helm of Freda B, an 80-ft (LOA) gaff-rigged schooner. Only six years ago, she took her first sailing lesson, fell in love with the sport, quit her land job and pursued a floating career.
On May 17, the Sausalito YC hosted its annual Women's Skipper Regatta. The charter yacht Freda B was invited to compete in the inaugural Exhibition Class. Captain Abby and 11 female crew gracefully maneuvered the 32-ton gaffer through the course, overcoming challenges such as two hours of tacking up Raccoon Straits against 20-25 knots of wind during a flood tide.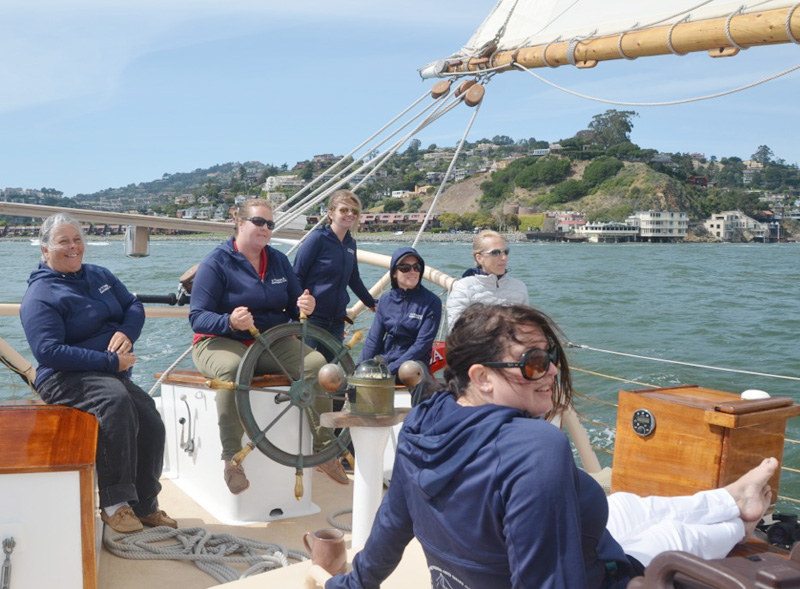 The SYC race rules required only the skipper to be female, but Freda B's co-owner Marina O'Neill chose to grace her beautiful schooner with a varied and talented team of ladies, ranging in age from early 20's to late 60's. Marina's partners, Paul Dinas, and the schooner's usual captain, John Bosco, were confined to the galley during the race, and were only allowed on deck to serve snacks and drinks! Alice Watts, who normally serves as first mate aboard the historic scow schooner Alma, joked that if she saw either of the guys try to come up the companionway to shout suggestions, she would pretend to play the Whac-A-Mole game and shoo them back down.
Abby handled the helm and ordered tacks and jibes with the calm authority of an old salt, yet this was the first time she had raced Freda B. Hailing from Missouri, this 34-year-old never imagined her path would lead her to the sea. When she mentioned to her sailing instructor, "I wish I could spend every day at sea," she was encouraged to apply for a deckhand position. Since then she has been working for Marina and Paul's SF Bay Adventures for three years, and her future looks as bright as the varnish on this impeccably maintained showpiece. Did Freda B score a podium finish? No, but all aboard had a fine time.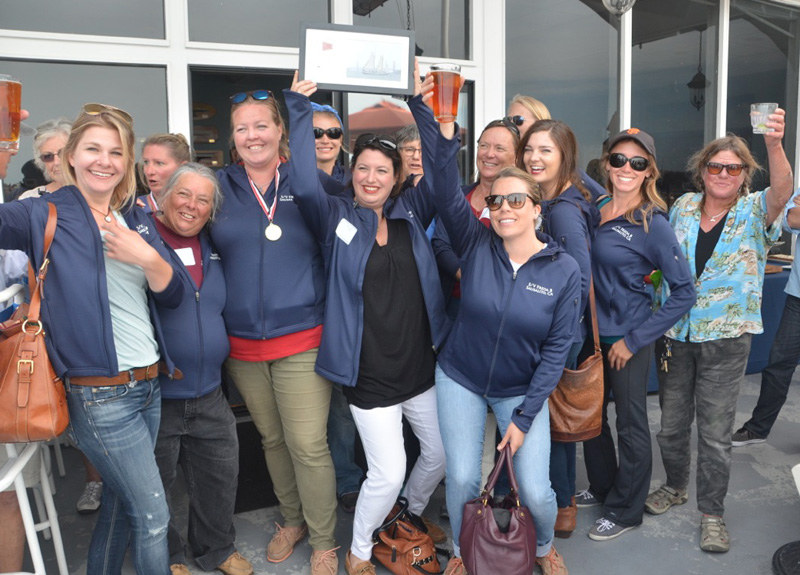 For details on Freda B's charter offerings, including a trip south this August to participate in San Pedro's Tall Ship Challenge see the schooner's website.
Receive emails when 'Lectronic Latitude is updated.
SUBSCRIBE