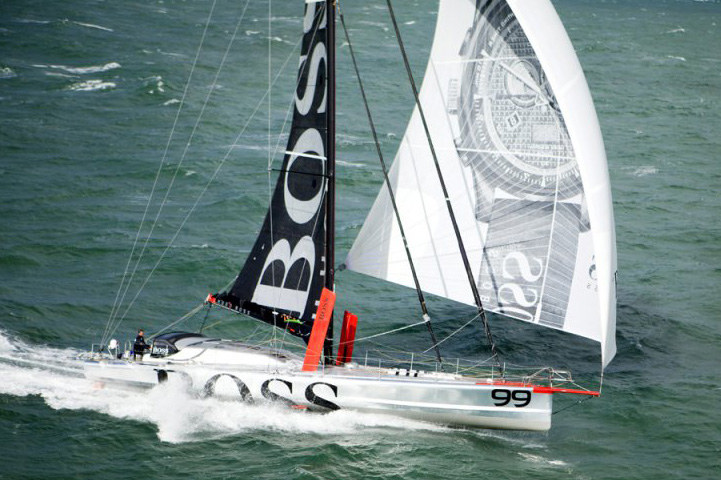 While sailing across the Atlantic from Portsmouth, UK to New York, the Open 60 Hugo Boss dismasted, breaking its rig above the top spreader. The boat was repositioning to compete in the inaugural New York- Barcelona Race, the first-ever IMOCA-sanctioned event to ever begin or end in the United States. Onboard were Alex Thomson, American Ryan Breymaier, Pepe Ribes and preparateur Willy Altadill.
The Englishman Thomson, who finished 3rd in the last Vendée Globe, had chosen American Ryan Breymaier to take his place in the doublehanded race from New York to Spain, alongside co-skipper Pepe Ribes, so that he can be home for the birth of his second son. Breymaier, a veteran of the last Barcelona World Race, has recently signed on with the same sports marketing agency as Hugo Boss and is in a prime position to land a good sponsor for the next Vendée Globe, which starts in France in 2016. The New York-Barcelona race aboard Hugo Boss was supposed to be his big shot.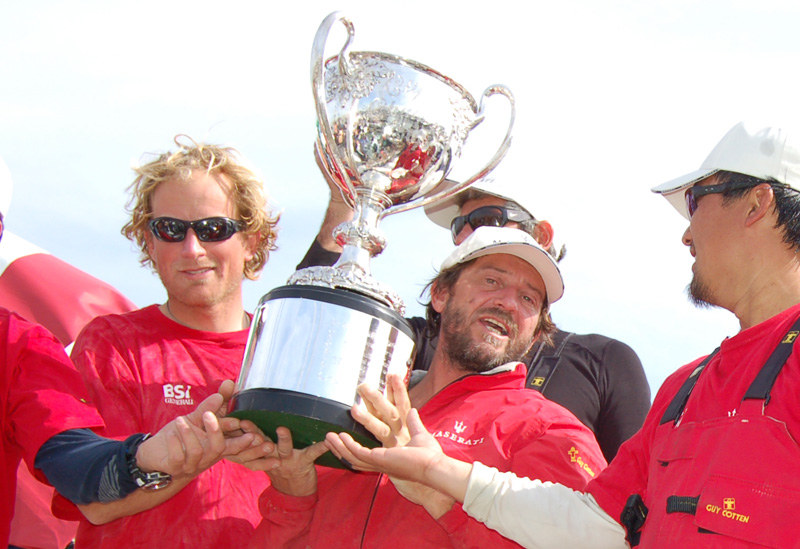 Hopefully it still will be. With no reported damage to the rest of the rig or sails the team is now sailing for Newport, RI under reduced sail, and will attempt to fix the mast before the May 25 prologue race from Newport to New York. Hugo Boss was sailing upwind in 25 knots of wind when the partial dismasting occurred and, despite there being a trio of Open 60 round-the-world racing veterans onboard, the cause of the failure is unknown, leading this writer to speculate that the mast section may have simply broken above the spreaders due to an odd load, while sailing reefed and with solent in heavy upwind conditions.
The rig, a two-spreader Southern Spar, had been around the world twice with Jean-Pierre Dick as Virbac-Paprec 3. Winning the last Barcelona World Race and finishing 4th in the last Vendée Globe, the spar had been the very definition of reliability.
Also in Newport, the all-female Volvo Ocean Race Team SCA recently arrived, thus completing their first transatlantic training run!
Receive emails when 'Lectronic Latitude is updated.
SUBSCRIBE