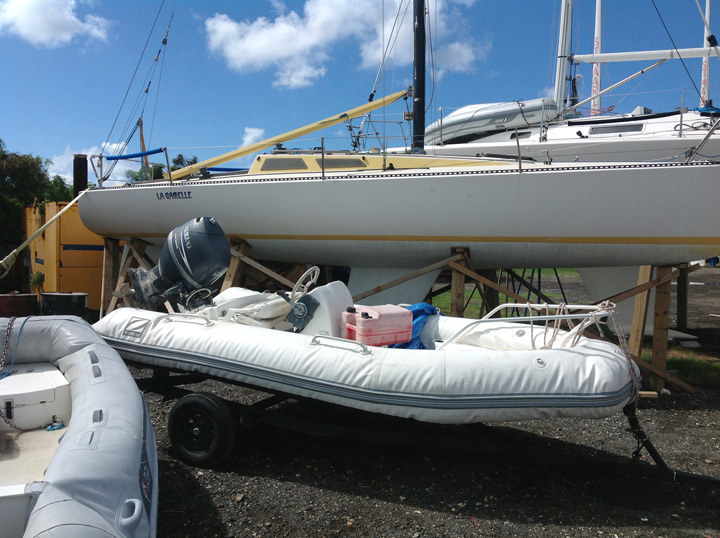 When you leave a boat unattended in the tropics — as the Wanderer has left the Olson 30 La Gamelle at the St. Maarten Shipyard — you never know what to expect when you return.
We did expect a bilge full of water, because it rains like crazy in the summer in the Caribbean, and there isn't any way to keep an Olson completely watertight.
We did expect a lot of grit on the boat, because hey, the Olson was kept in a boatyard, and boatyards in the Caribbean often aren't the cleanest places in the world.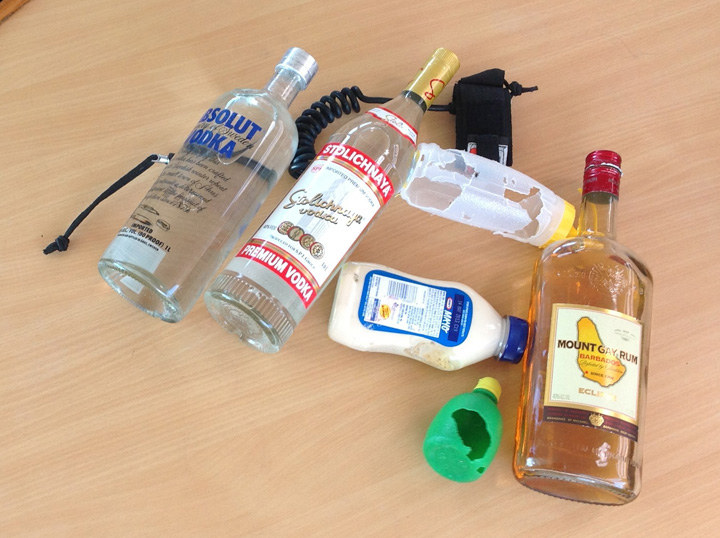 What we didn't expect was to find that rats — or mice — had climbed aboard and decided to feast. Based on the debris, we have some clues about their dietary preferences. For example, they don't drink, based on the fact that they ignored the Mt. Gay, Stoli and Absolut. However, they demonstrated a strange appetite for candle wax, tampons, boogie board foam, Avon Skin So Soft, and plastic honey bottles. After half a roll of toilet paper, they decided it didn't suit their appetites. But their sampling did leave the inside of the boat looking like a confetti convention.
Rats/mice are well known for feasting on boat wiring. We're not sure if they supped on any wiring in La Gamelle, nor do we care. La Gamelle is an electronics-free boat by choice.
Receive emails when 'Lectronic Latitude is updated.
SUBSCRIBE