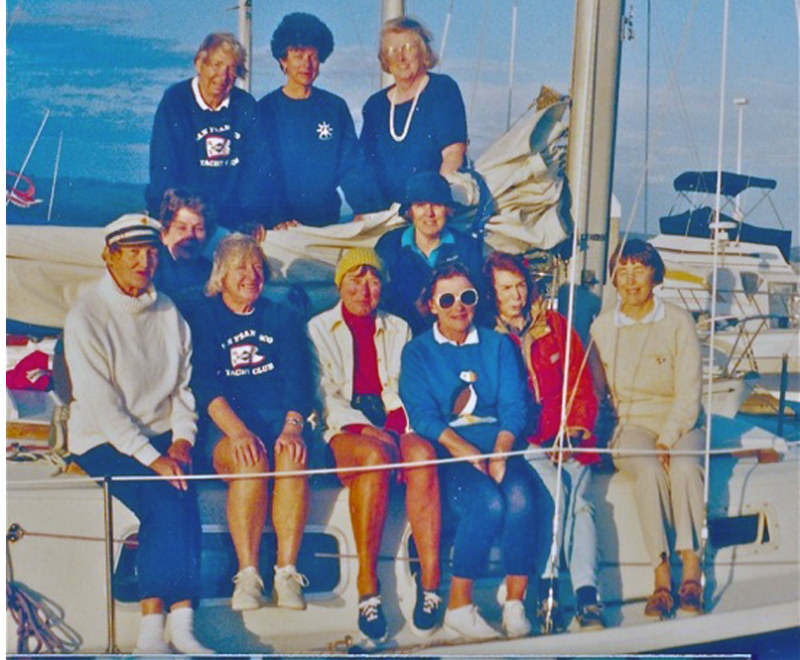 For years, a group of ladies has been meeting regularly to sail on San Francisco Bay. The history of the Sea Gals began sometime after World War II. "Two groups of ladies, one in Marin and one in the East Bay, were sailing as crew on their husbands' boats," says Sally Taylor. "Eventually they decided that they wanted to learn how to sail the boats themselves — without the yelling. They would take the boats out once a week, together, while the husbands were working. Eventually the two groups merged and called themselves the Sea Gals."
"Membership was by invitation and the only requirement was that you provide a boat to sail. And no yelling allowed. Those are still the only rules — besides no cell phones!"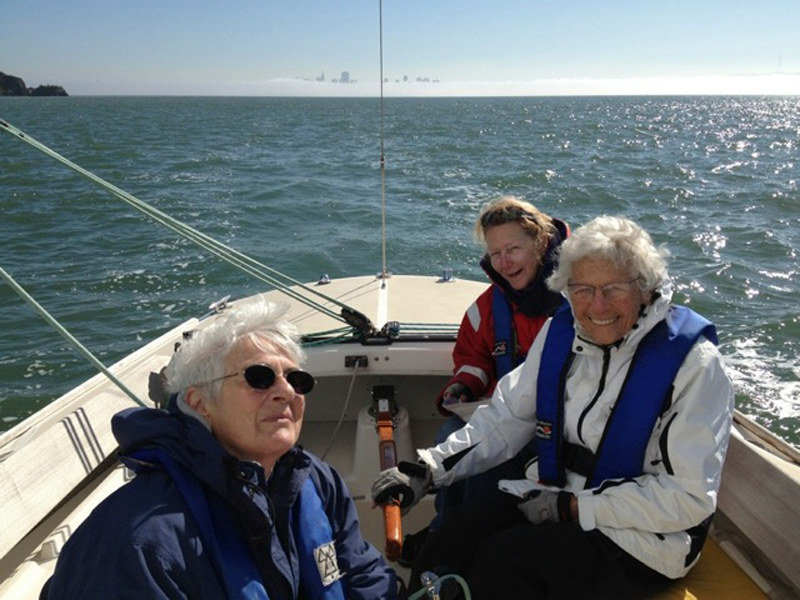 Yet as with any group of such longstanding, it's been difficult to maintain membership, as many Sea Gals have either passed away or moved.
Taylor says the Sea Gals are facing a unique dilemma. "It is difficult to find women with boats who are free to sail midweek. This is why we are interested in publicity, for the first time in the history of the Sea Gals. But this isn't a ladies' social club. We sail together every Wednesday and that is all we do, except for three lunches a year to establish who will take which Wednesday, and one Christmas dinner where we bring along the Sea Pals."
Latitude 38 is planning a more in-depth story on the Gals in our March edition, but we're also interested in hearing about other groups of diehard sailors who get out on the water religiously. For example, we've heard about a group of older guys who have been sailing out of Richmond YC midweek for a number of years as well, but we don't know what they call themselves or how to contact them. Email us if you have info, as we'd like to acknowledge such sailors and celebrate their love of sailing and the Bay.
Receive emails when 'Lectronic Latitude is updated.
SUBSCRIBE