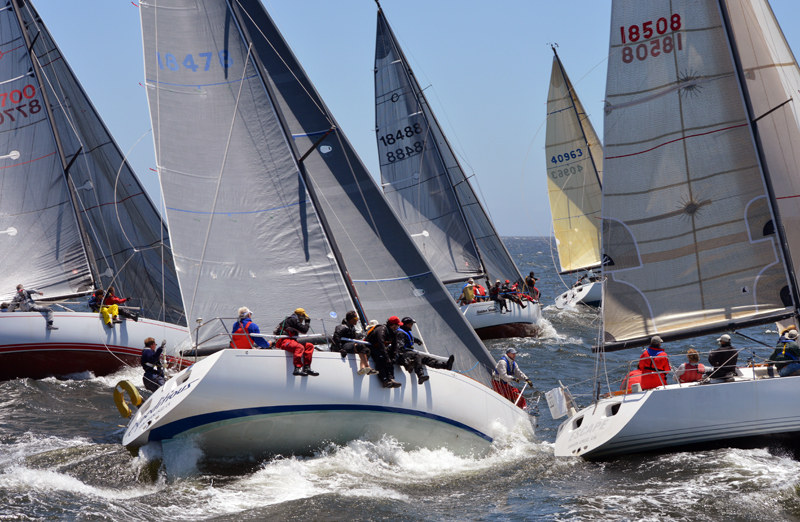 Made in Santa Cruz Race Week has three days of sailing down and four to go. The Express 37s had Saturday all to themselves, five PHRF boats joined them on Sunday, and four of the PHRF racers sailed Monday after the Expresses and the SC50 Deception went home.
Saturday and Sunday were seriously breeze-on, with the wind topping 30 knots on Sunday. With no swell, the only wave action came from wind-whipped white caps on the drop-mark race course about a half mile south of the Santa Cruz wharf. The wind waves were plenty to get everyone wet.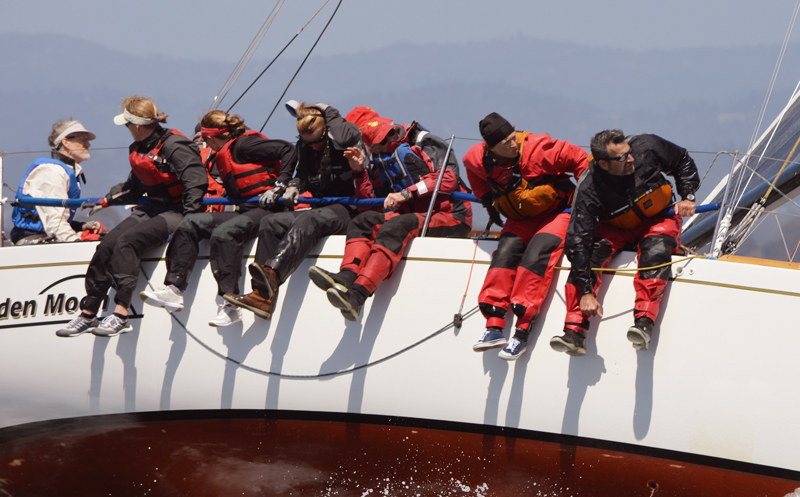 In the seven-boat Express 37 fleet, Kame Richards' and Bill Bridge's Golden Moon reigned supreme, scoring a second place in only the second race. They were so far in the lead that they delayed their final spinnaker set until mid-way down the run, when the wind mellowed from 30+ knots to a more manageable 26. Bartz Schneider's Expeditious came in second, with Brendan Busch's Spy vs. Spy in third. The Ironman Biathalon award, if there were such a thing, would have to go to Jack Peurach's Elan, which managed to complete Friday's Spinnaker Cup from San Francisco Bay to Monterey and arrive in Santa Cruz on Saturday morning in time for the MISCRW competitors' meeting.
Bill Helvestine's SC50 Deception raced in the Spinnaker Cup on Friday and made the delivery to Santa Cruz on Saturday. "After Spinnaker Cup, we sailed up here yesterday in this," said crew member Sue Alexander. "I thought I'd get to see some whales. Instead I got to see some barf." Deception's crew took advantage of the quiet conditions on Monday to deliver the boat home to the Bay rather than finish the regatta.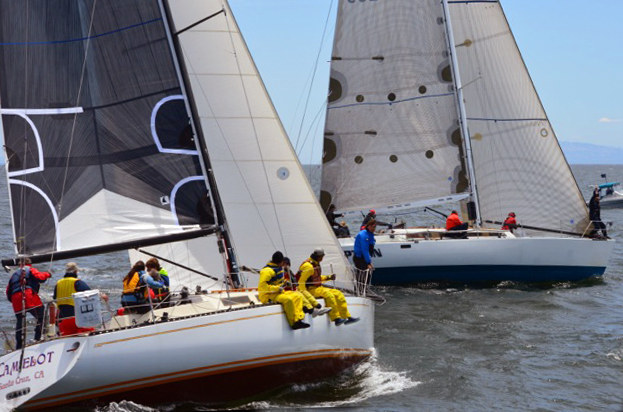 Jack Gordon's Santa Cruz-based SC50 Roller Coaster also did the Spinnaker Cup. The PHRF division didn't start racing until Sunday so that they'd have time to do both. "Sunday was a good day for us. It didn't blow much over 30 – so that was more tolerable than the Spinnaker Cup, which got up to 40."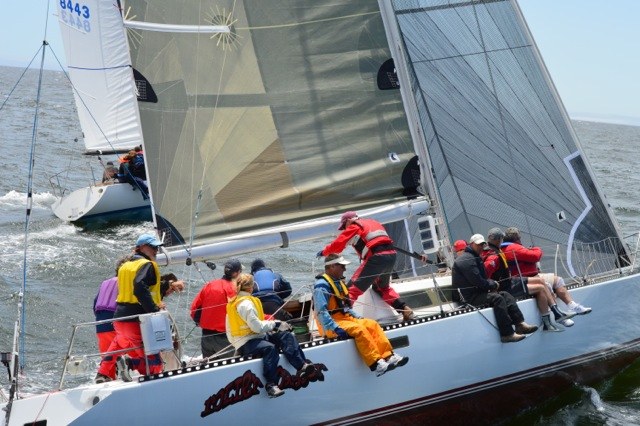 Gordon described the "mishmash" of boats in the PHRF division: "We had a couple of SC50s and the Olson 30 prototype Pacific High. The partners designed and built the boat, have owned it ever since, and are still friends. They were all on the boat with their wives today." One of the original partners was the late George Olson. An Olson 30 and the SC40 Camelot rounded out the division. "John Blackburn, Camelot's owner, was driving. He's going to be 80 soon."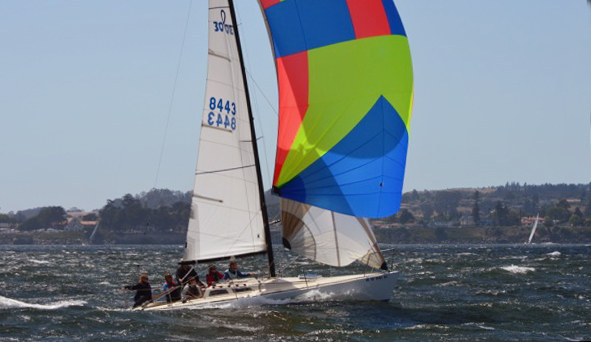 Jay Crum's Olson 30 Piñata won the four-race two-day PHRF regatta, with Roller Coaster second, and the newly refurbished Pacific High looking good and finishing third.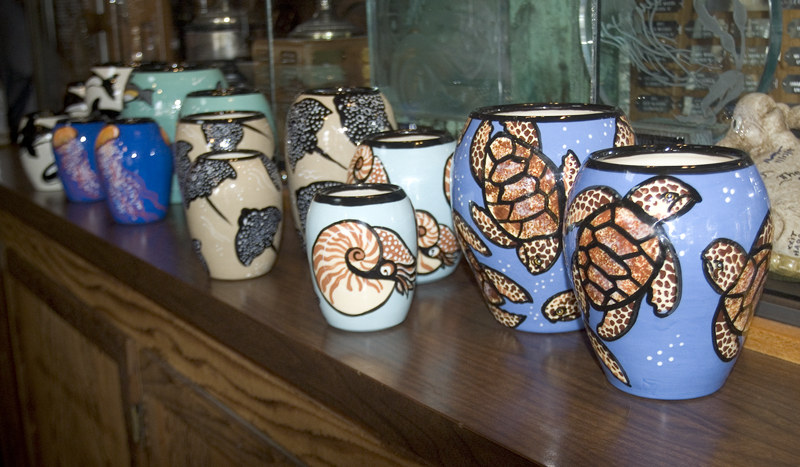 The Race Week is on a break yesterday and today, but resumes on Thursday with 8-ft Jester racing (made-in-Santa Cruz El Toros are also welcome) and a concours d'elegance. The Santa Cruz 27 and Moore 24 Nationals begin on Friday, and Express 27s are invited to join them on the weekend. It's not too late to sign up! See madeinsantacruzraceweek.com.
Receive emails when 'Lectronic Latitude is updated.
SUBSCRIBE