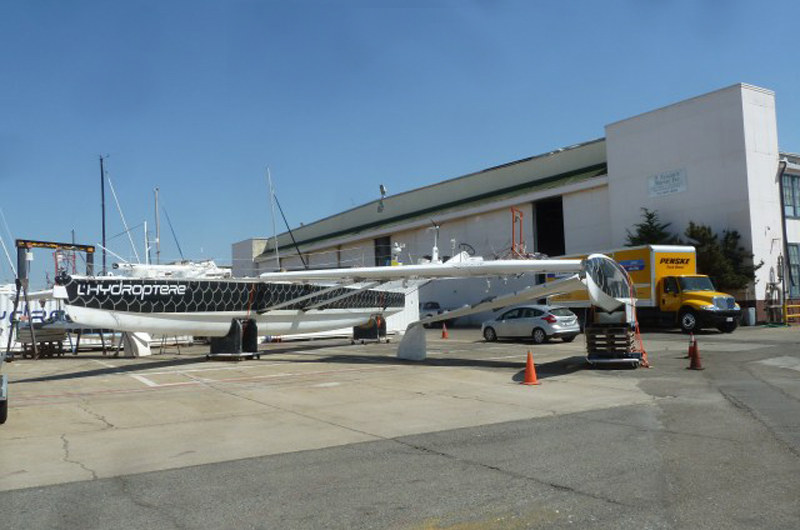 If you currently have a boat hauled out at Nelson's Marine in Alameda, you may only have a few days to get it out of there before it becomes mired in bureaucratic red tape.
We're sad to report that longtime Alameda boatyard Nelson's Marine has ceased operations in light of pending litigation with the City of Alameda. We're told that the official Sheriff's eviction notice has not been served, but that action is imminent.
Scott Rhoades — a self-described Good Samaritan — and two other volunteers are currently working long hours to alert boat owners of the situation and splash as many vessels as possible before the city officially takes over. After that, boat owners may face substantial bureaucratic headaches to retrieve their property.
"We've been splashing three to eight boats a day," said Rhoades, "and others are going out on trailers." He estimates there are roughly 200 hulls in the compound now. Some are in excellent shape and ready to launch, while others, he predicts, "will never move again." Nelson's has one of the largest dry storage facilities in the Bay Area.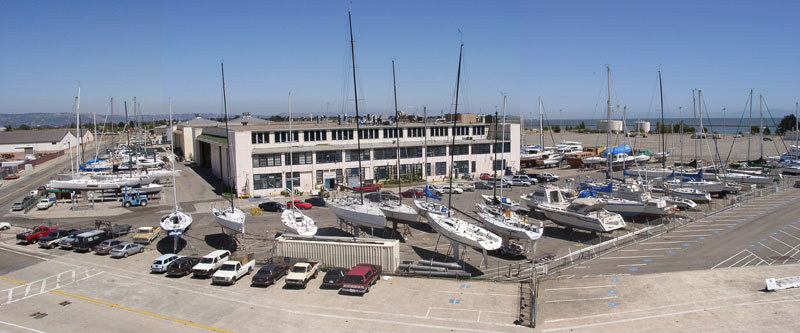 The legal issues behind the seizure are both thorny and complex. The Alamedan, an online news organization, quoted Alameda Assistant City Manager Alex Nguyen as saying that, "There's a slew of issues." According to The Alamedan, he explained that the eviction action was filed in Alameda County Superior Court in June, and cited numerous code violations that have not been addressed by Nelson's, and that nearly $37,000 in storm water utility fees dating back to 2007 remain unpaid.
In addition, the Action Alameda News site reports, "Attorneys for the City filed an unlawful detainer action with Alameda County Superior Court on April 21, saying that the marine services company owed $47,659.06 in back rent as of April 5, less a $9,000 check that hadn't yet cleared. On April 5, the City delivered a five-day notice to quit or pay rent, demanding that Nelson's either pay the back rent or surrender possession of the site at 1500 Ferry Point."
The law firm Horner and Singer LLP has been contracted by the City as outside counsel for the Nelson's case. When we spoke this morning with Attorney Kevin Montee, lead attorney on the Nelson's matter, he was careful to make the predictable statement that he "cannot comment on pending litigation." However, he did seem sympathetic to the plight of boat owners whose vessels are currently on the property. If you have a boat on site you may call him at (925) 943-6570 to discuss your options.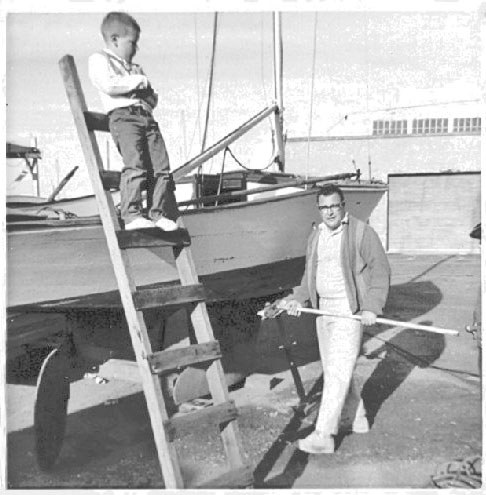 Established in the mid-'80s, Nelson's has been a major institution within the Bay Area marine community. Its founder, the late Hal Nelson, was instrumental in bringing PHRF racing to the Bay, as both he and his son Carl (the firm's current manager) were very passionate about local racing.
Not only is this closure a tragedy for the Nelson family, but it's a sad day when any Bay Area boatyard is forced to shut down operations, as it is all but certain than no new yards will ever open here, given the depth of EPA and BCDC regulations such a proposal would face. Look for more on the Nelson's closure in the June edition of Latitude 38 magazine.
Receive emails when 'Lectronic Latitude is updated.
SUBSCRIBE