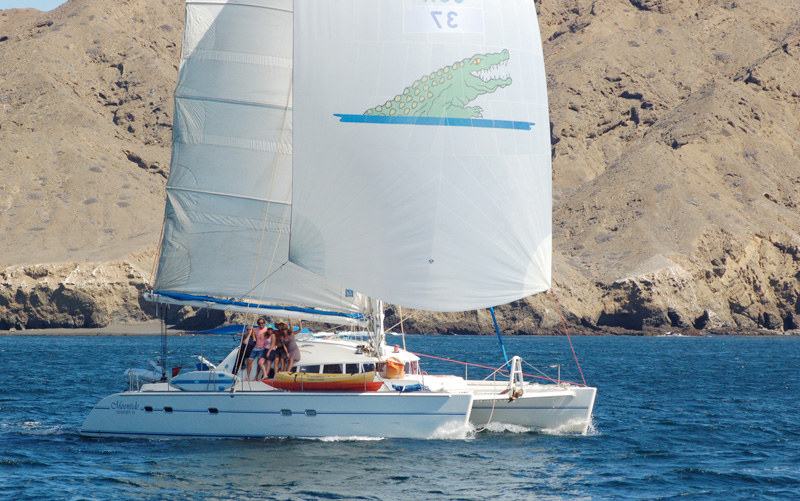 In disturbing news, Bill Lilly and his partner Judy Lang reported their Lagoon 470 Moontide was boarded by three armed men at about 2 a.m. yesterday while they were at anchor at Caleta de Campos, where they had stopped on their way from Zihua to Mazanillo. "I was awakened by banging on the sliding door into the salon," Bill reports, "and like an idiot, I opened it — at which time a gun was put in my face. Three young men ransacked the boat looking for cash. I gave them what I had, and they went through the boat taking my navigation computer, a cell phone, cameras and booze." A veteran of many Ha-Ha's, and number one on the list for this fall's Ha-Ha, Lily reports that he and Judy were unharmed, but got a heavy dose of adrenaline when "looking down the barrels of pistols."
Caleta de Campos is the same anchorage where Blair Grinols's 45-ft cat Capricorn Cat was boarded about 10 years ago by an armed man claiming to be police. Thanks to the area's having a hinky reputation, we've always made straight shots between Zihua and Manzanillo. Given what happened to Moontide, we encourage others to do the same.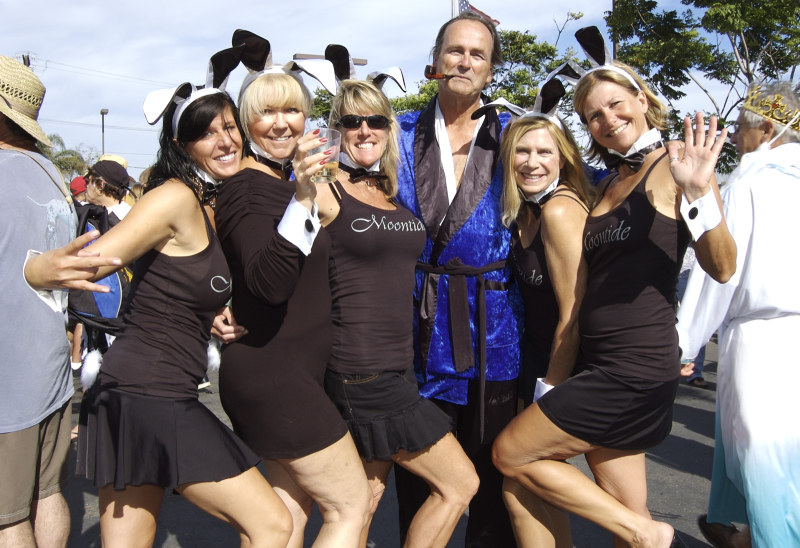 Glenn Twitchell of the Newport Beach-based Lagoon 380 Beach Access, who is a good friend of Bill and Judy's, had an interesting take on the context of the incident. "In defense of Mexico, at nearly the same time Bill and Judy were robbed, some idiot in Orange County, where all three of us live, killed three people and wounded three more, most of them innocent strangers."
For those looking for an even greater context, check out the website touristkilled.com. While certainly not definitive, it's an ongoing compendium of misfortune that has befallen tourists in foreign countries around the world. Caution: You may never leave home again.
Bay Area sailors have reported a number of sightings of Oracle Team USA's AC72 17 since her relaunch on February 4. As the team makes up for time lost while waiting for their new wing sail, they're not only honing their skills, but tweaking the boat in preparation for stiff summer winds and even stiffer competition. If you're lucky enough to catch 17 or Artemis out on the water, we'd love to see any photos you get. In the meantime, check out this video from late last week of 17 foiling. If you don't have four minutes to spare, jump to the two minute mark for the good stuff.
Receive emails when 'Lectronic Latitude is updated.
SUBSCRIBE