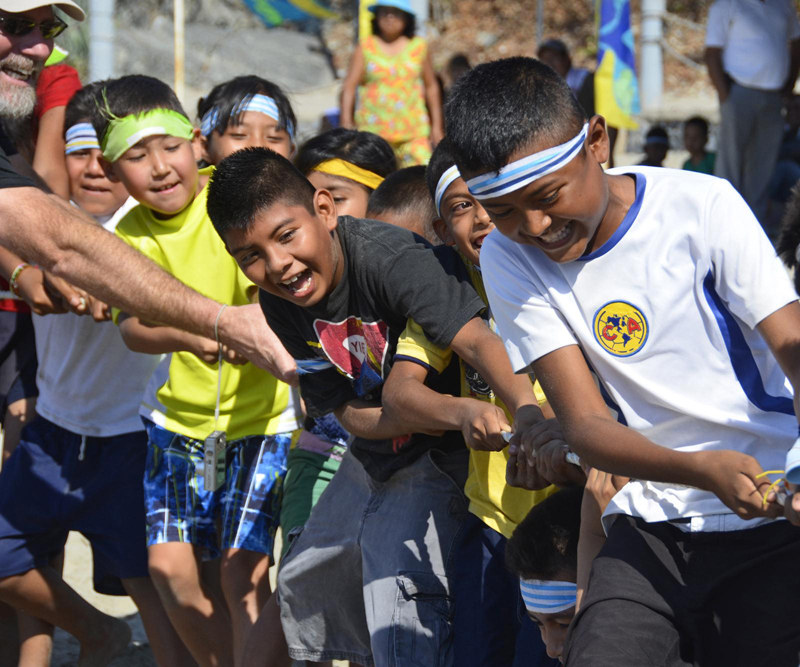 Although the Zihuatanejo Sailfest isn't the largest annual cruiser event in Mexico, it's a candidate for generating the most fun, and during it's 12-year run it has raised more funds for charity than any other Mexican sailing event.
After drawing to a close Friday, the proceeds from various fundraising components were tallied and, much to the amazement of the organizing committee, the rough count was 767,000 pesos or close to $65,000 — all of which goes to build and sustain schools for disadvantaged indigenous kids who live on the outskirts of the city.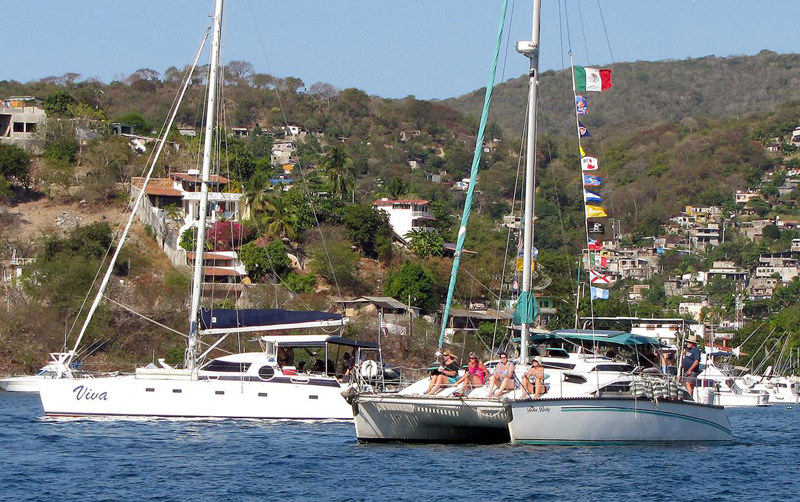 In addition to shoreside activities like a chili cookoff and an auction, there was a day of beach games — believe it or not, some kids who live in the nearby hills rarely get an opportunity to dip their toes in Zihua's famous bay — a sailboat race, a parade of sail, and a casino-style gambling event. Nineteen boats participated in the parade, with 165 locals, expats-in-residence and vacationers paying a small fee to ride along. Forty-four non-cruisers also joined in the pursuit race, again for a small fee which was donated to the nonprofit Por Los Niños.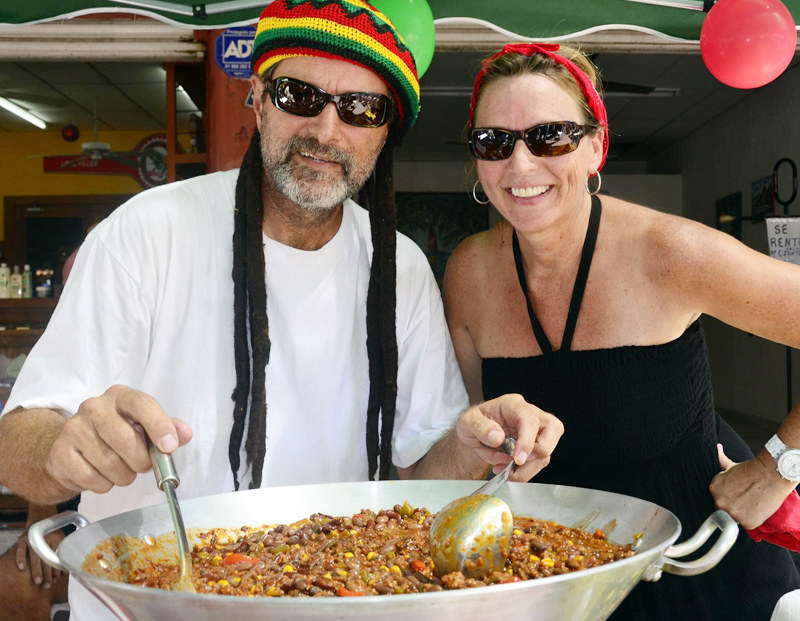 We're not sure anybody really cared that much, but for the record, pursuit race winners were 1) Bob Smith's Victoria, BC-based 44-ft custom cat Pantera, 2) Brian Charette's Jackson Hole, WY-based custom 36-ft catamaran Cat 2 Fold, and 3) Freedom Kirkland.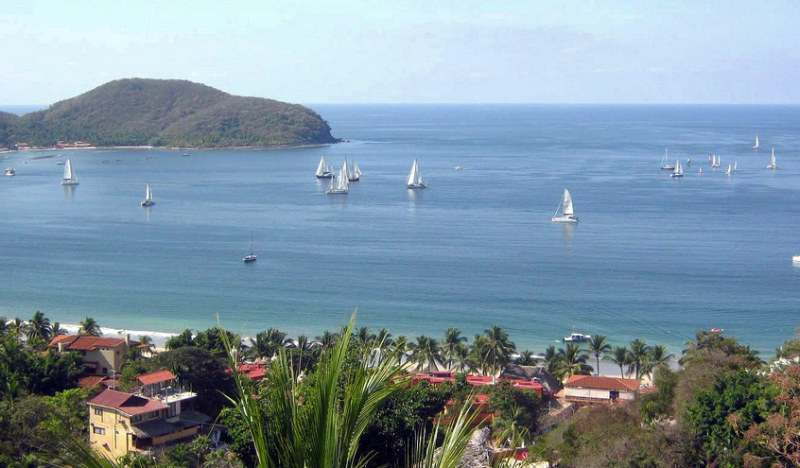 If you're planning to cruise the Mexican mainland next year, we'd urge you to consider visiting the charming "real Mexican" town of Zihua — and participate in next year's Z-Fest, where everyone leaves with a smile, knowing they've helped to make a difference in the lives of some extremely grateful kids. For more on the event see the website. (Any, by the way, donations to this worthy cause can be tax deductible in the US.)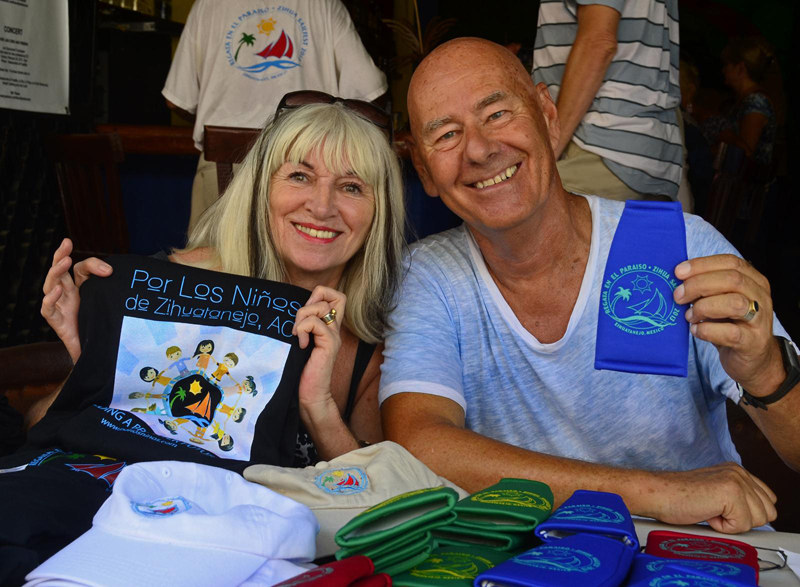 This weekend's Corinthian Midwinters has so much going on it's hard to know where to start. First, if you haven't already heard, Saturday's race is the Rob Moore Memorial Regatta, a fundraiser for lung cancer research. An online auction features some real E-ticket rides for sailors, including a sail for two aboard Roy Disney's Pyewacket, including air travel from San Francisco; a one-week charter in the BVIs aboard Latitude 38's 'ti Profligate; a Learn-to-Crew Course from OCSC Sailing; a private coaching session with Liz Baylis; a sail aboardYucca with Hank Easom; and much more. You can bid on auction items at www.BiddingForGood.com/robmoore, plus make donations and enter a separate online drawing for more great prizes at trade.cyc.org/rob.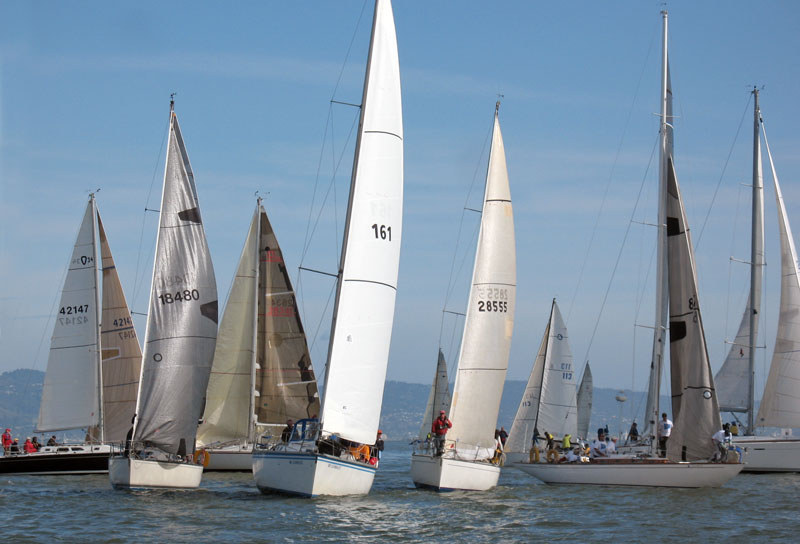 Racing is likely to feature drop-mark courses. "We are up to 140+ entries, which is a nice bump from last year," said PRO Michael Moradzadeh. "We have a few more super-fast multihulls, so we should see some pretty amazing antics on the water as these guys tear up the course. We'll try to keep them clear of the boats that may find the forecast modest winds more of a challenge. Unlike last weekend, very light currents are predicted."
At 4:15, Stan Honey will update the crowd about "TV Graphics, Race Management, and Umpiring Technology to be used in the America's Cup." After the awards, a raffle and dinner, the excellent Cole Tate Band will play in the ballroom. The final race in the series will be on Sunday. For more info, see www.bayarearacingfederation.org. Sign up to race by Friday afternoon for the discounted price of $60 at www.cyc.org/race/midwin.
As the season's midwinter racing wraps up, many sailors are gearing up for the typically more spirited conditions found during the spring and summer's beer can racing. Most Bay Area clubs offer the opportunity to join in some ultra-casual weeknight racing, some with your boat, some as crew. Regardless of how you play, it's a great way to learn the finer points of sailing and tactics.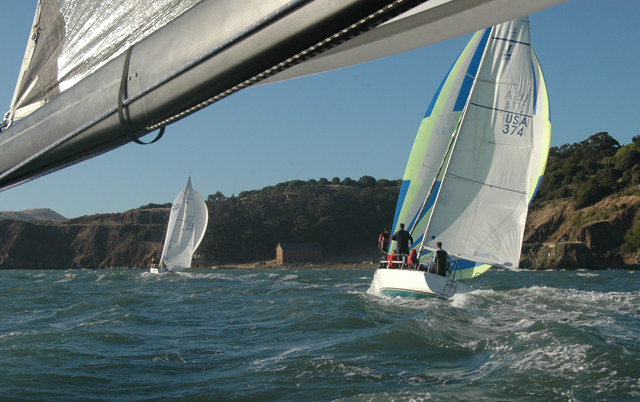 That being the case, we thought it would be interesting to profile some folks who were introduced to racing through beer cans and then went on to race at higher levels, such as in the TransPac, Big Boat Series and so on. If that sounds like you, shoot an email to Andy Turpin outlining your experience. If it doesn't sound like you (yet!), grab a copy of the Northern California Racing Schedule or check out the Calendar section of the March issue of Latitude 38 (on the shelves and our website March 1) for a list of beer can series near you.
Receive emails when 'Lectronic Latitude is updated.
SUBSCRIBE