The rain settled over the Bay last night, but not before at least one adventurous sailor took advantage of yesterday's mild weather. "I couldn't resist going sailing during the break in the rain on Winter Solstice Eve," reports Paul Nielsen, who sailed his Olson 34 Culebra in the 2010 Singlehanded TransPac. "It wasn't cold; 55 degrees for most of the day — like summer but without the fog. Winds were in the high teens and the ebb was pretty swift, much more than forecast. I suppose it was from the river, swollen with rain. The south wind set up a 3- to 4-ft sea against the ebb in the East Bay. It was lively and wet upwind, to say the least. Off the wind it was every bit as fun as surfing down ocean swells. I saw a couple other souls on sailboats, including someone on a weathered Down East 32, but very few sailors took advantage of the break in the rain.
"Unfortunately I didn't have my camera so I had to grab this shot with my Blackberry. The setting sun pierced the cloud cover long enough to let me to run to the bow and capture this crisp but warm light, cast beneath the approaching storm cloud. I love the contrast of the warm tones against the almost surreal, deep hues of the cloud. The colors are the real deal, not photoshopped. What a day!"
The forecast calls for rain through the weekend, so only the most diehard sailors are likely to be out, but Monday is calling for clear skies. We can't think of a better way to enjoy Christmas Eve than by taking the family out for a mild daysail. Just be sure you pack some hot cocoa and that your iPod is loaded with festive music.
Speaking of the upcoming holidays . . . Latitude's World Headquarters in Mill Valley will be closed on Christmas Eve and Christmas Day, then again on New Year's Eve and New Year's Day. 'Lectronic Latitude will also be taking a break until December 28, so we'll take this opportunity to wish everyone a very merry holiday!
Sweeping new immigration laws took effect in Mexico on November 9. And then on December 6, a new administration from a new political party took over, which meant many of the old immigration officials were replaced with people who had no experience in that part of government. The result has been immigration chaos for many.
The good news is that if you've entered or are about to enter Mexico on a standard 180-day tourist visa, you've got no worries. Todo es bueno.
However, if you have an FM3 visa, as many cruisers do, and need to get it renewed soon, you've entered an immigration twilight zone. The problem is that neither the immigration heads, the immigration officers, private agents who help people get FM3s, nor anyone else seems to know what's going on. For example, we've been told that nobody who applied for a new or renewed FM3 in Nuevo Vallarta in early November has gotten one yet.
Our advice is to relax and be patient — and don't apply for an FM3 now unless you have to. Indeed, some immigration officials say that you now need to leave Mexico in order to apply for an FM3, that you can no longer upgrade from a regular tourist visa while in country. We have no idea if that's true or not.
When it comes to boats, one local immigration head told a cruising couple that, since they'd left the place where they'd originally cleared in with Mexican Immigration for more than 90 days, and they hadn't checked in with a new immigration office, they owed a fine of $6/day for every day over 90 days. What?! The official solved the problem by changing the date the couple supposedly checked into Mexico in the first place. We've not heard from anyone else who's had a similar experience.
The best thing to do is relax, keeping smiling, and enjoy the warm Mexican sun — it's 84 degrees this morning at beautiful Punta Mita, with clear blue skies — and let things work themselves out.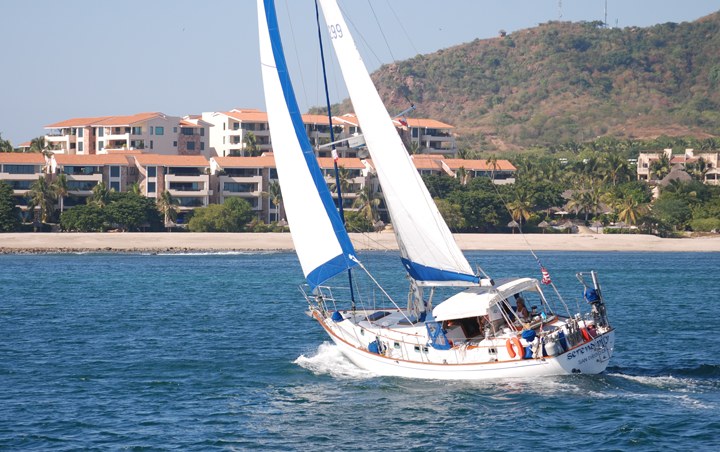 In more positive news, the Banderas Bay Blast and Pirates for Pupils Spinnaker Run for Charity last week raised $4,200, the highest amount ever. Thanks to everyone who participated and donated — and that includes everyone who did the last Ha-Ha, as the biggest single contribution was made in your name.
If you're stumped — or perhaps in a near-panic — over what to get your favorite sailors for Christmas, we've got a few suggestions.
First, take off your raincoat, set down your car keys and pour yourself a tall glass of egg nog (yeah, the spiked version). Next, think about which of the following your hard-to-buy-for sailor would like best: sailing lessons from a local school, either to upgrade his or her skills to a coastal cruising or bareboat certification, or perhaps to focus on specific skills like spinnaker flying or racing tactics; a course to earn his or her U.S. Coast Guard-issued Captain's License; a gift certificate for his or her favorite chandlery or online gear site; or a down payment on a yacht charter vacation in some exotic destination.
We think any one of these ideas would make you a hero on Christmas morning (or for Hanukkah or Kwanzaa). And you can probably complete the transactions by computer without even leaving your home. Which means, of course, that you can have a second glass of egg nog.
So here's wishing you all very happy holidays — that are as stress-free as possible.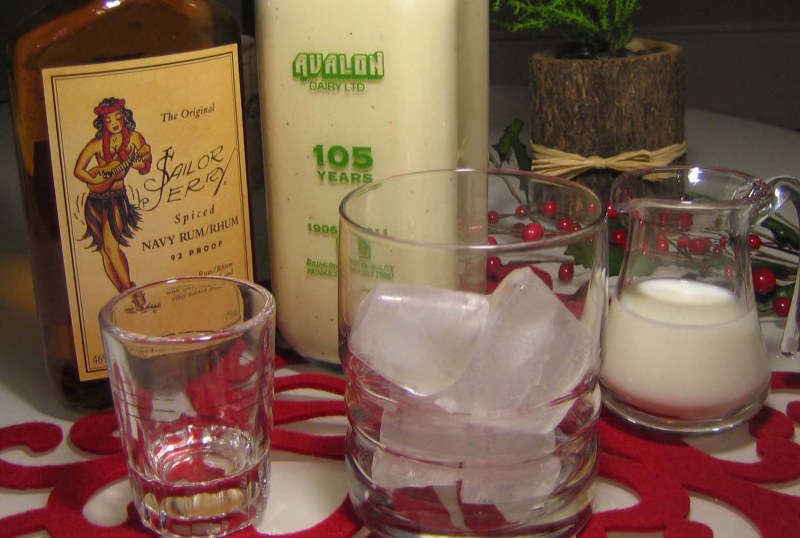 Receive emails when 'Lectronic Latitude is updated.
SUBSCRIBE