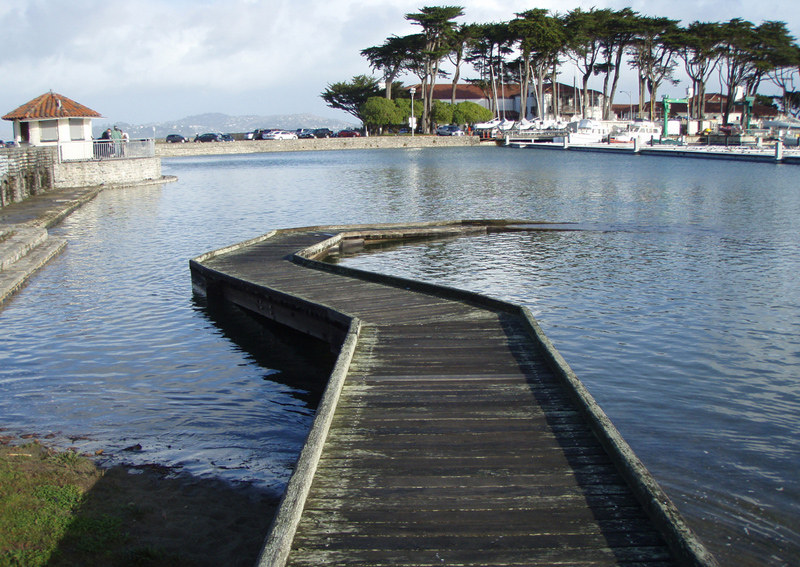 If you woke up this morning and saw that sea water had encroached onto roadways and walking paths where it doesn't normally travel, you may have been tempted to think those much-publicized doomsday predictions — asserting that the world will come to an end in late December — might actually be true.
Fear not. That abnormally high water is simply a result of the so-called King Tides that will be with us through Friday. A look at any tide chart will confirm that their arrival is no surprise. That said, NOAA scientists working with the Gulf of the Farallones National Marine Sanctuary point out that these highest-of-all winter tides (which we'll also see January 9-11 and February 7-9) can provide "a glimpse of what the state can expect as sea level rises in the coming years." A special study group called the California King Tides Initiative is asking local residents to "photograph these ultra-high tides, highlighting the way homes, harbors, and other infrastructure, as well as beaches, wetlands, and public access to the coast may be affected by sea level rise in the future." Heightened concern comes after a National Academy of Sciences report released earlier this year projected approximately one foot of sea-level rise along the California coast by 2050 and up to five feet by 2100. You can view the timing and location of tide levels throughout California here. And you can submit and view tide images here.

So this week's tides really aren't signaling the end of the world as we know it. And those predictions that the planet Nibiru is going to collide with Earth. . . eh, we're not buying it. Especially since the same thing was supposed to happen in 2003. But we definitely do believe you should take precautions against this week's dramatic tidal ranges (at Golden Gate Bridge):
Today: 7.1 high @ 0945; -1.6 low @ 1635
Thursday: 7.2 high @1034; -1.8 low @ 1722
Friday: 7.0 high @ 1124; -1.7 low @ 1810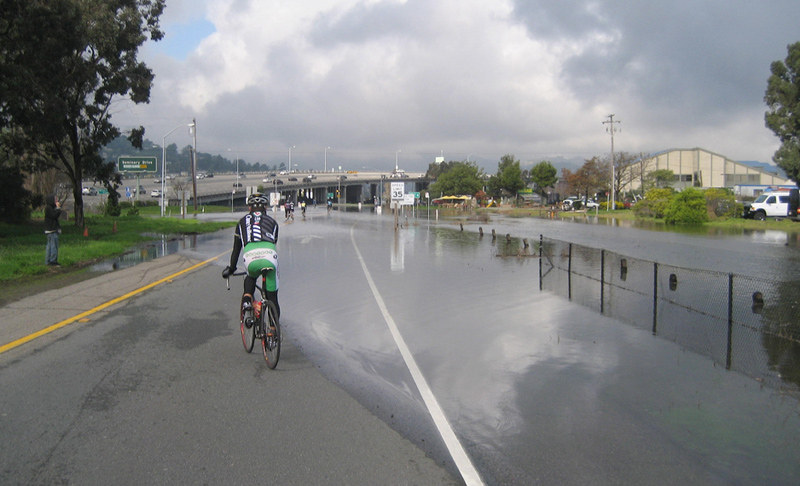 Receive emails when 'Lectronic Latitude is updated.
SUBSCRIBE