Are you a new cruiser to Banderas Bay? If so, join us aboard Profligate — or another boat — tomorrow morning at 9:30 a.m. at the Marina Riviera Nayarit in La Cruz for a seven-mile sail over to Paradise Marina in Nuevo Vallarta, the official starting point of the Riviera Nayarit Sailors' Splash.
The first actual event of the Splash will be a brunch — free! — at the Vallarta YC, located in the heart of Paradise Village Resort & Marina. It'll be a great opportunity to check out the marina, resort and yacht club. If you're like us, you'll bring a swimsuit because you'll want to sample all four pools.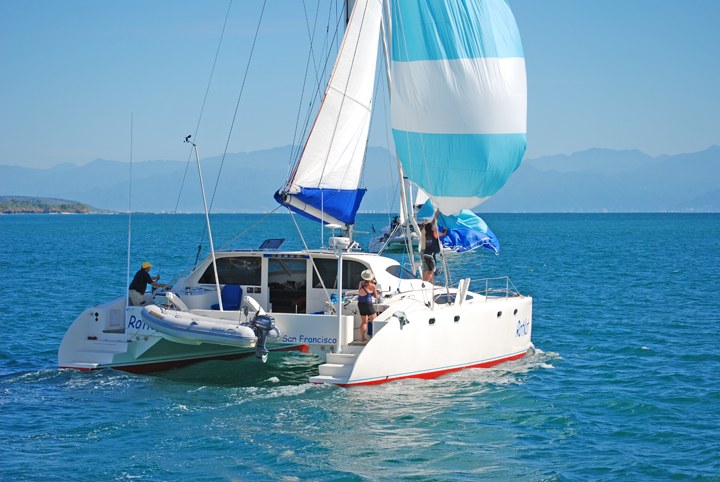 At 2 p.m. folks will board Profligate and other boats for the sail over to Marina Riviera Nayarit, which will be putting on a second Splash program from 5-9 p.m. Thanks to the Nayarit Department of Tourism, there will be free beer, tequila, appetizers and other goodies. Once they've had a few beers, the crew of Profligate will be issuing a swimming pool volleyball challenge to the crews of all other boats. These game are fast because the first team to score seven points wins.
New cruisers to Banderas Bay will be issued high-tech sailing shirts by the Department of Tourism, so you can all become billboards for this fabulous stretch of the Pacific Coast of Mexico. You can even wear these while you dance to the sounds of two bands — but not at once — at the Sky Bar overlooking Banderas Bay. But don't overdo it on the Splash because the Banderas Bay Blast takes place on the following three days (December 12-14).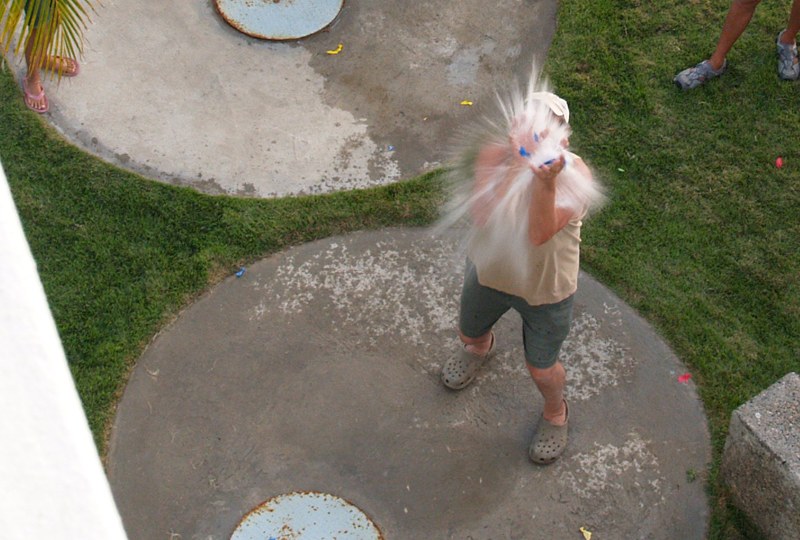 To clear up some confusion and misconceptions, the Blast is all about sailing with friends, not competing with them. It's free, and all you need to do to enter is tell us your boat name and type, your name, and your hailing port some time before the three-day event is over. You don't need no stinkin' badges, and you don't need no stinkin' handicap rating.
The first 'race' is from and back to La Cruz, which will be followed by a beer bust, a water balloon toss, swimming pool volleyball, and music and dancing at Philo's Studio a short walk away. The second day is the eight-mile-or-so race from La Cruz to Punta de Mita, which will be followed by the annual re-opening of the prestigious Punta Mita Yacht & Surf Club. If there are any waves, we'll have a surf contest, too. Yes, there will be live music and hazing of new lifetime ($1) members. The last day of the Blast is also the Pirates for Pupils Spinnaker Run for Charity. Donate $20 — or more — and do the 12-mile spinnaker run from Punta Mita to Paradise Marina with us on Profligate. All proceeds go to buy school supplies for local schools.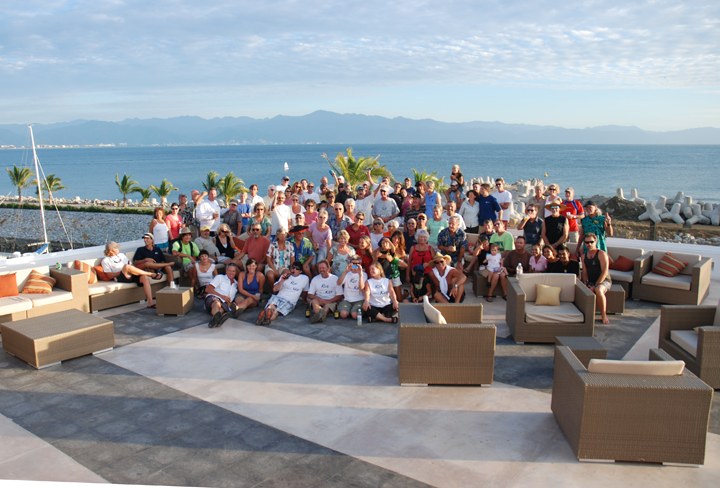 Any other good reasons to do the Blast? How about a free berth Wednesday night at Marina Riviera Nayarit, and a free berth Friday night at Paradise Village Marina?
For additional details, listen to VHF Channel 22.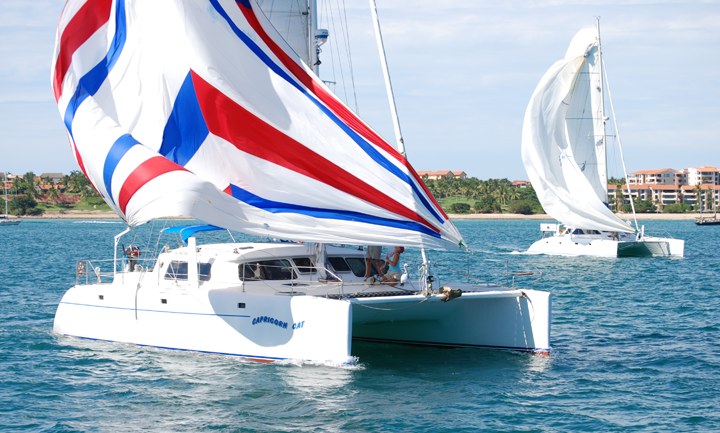 Receive emails when 'Lectronic Latitude is updated.
SUBSCRIBE