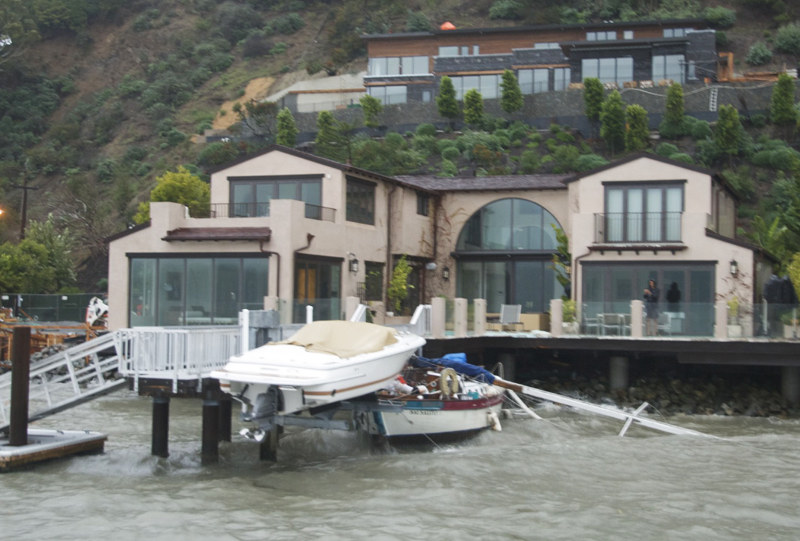 Bay Area sailors who'd been curious about the effectiveness of their cockpit scuppers and bilge pumps got their answers over the weekend, as the final volley of a three-storm series walloped the region with torrents of rain and gusts higher than 50 knots.
We're not aware of any deaths or serious injuries that resulted from the storms — the first of which began pummeling the Bay Area Wednesday — but there was plenty of damage. In a number of marinas, loosely stowed roller-furling jibs blew open, in some cases tearing before they could be contained; several boats were dismasted; blue polypropylene tarps shredded like serpentine streamers; and bilge pumps worked overtime. Roughly four inches of rain fell in and around the Central Bay, while Santa Cruz and Monterey saw twice that amount.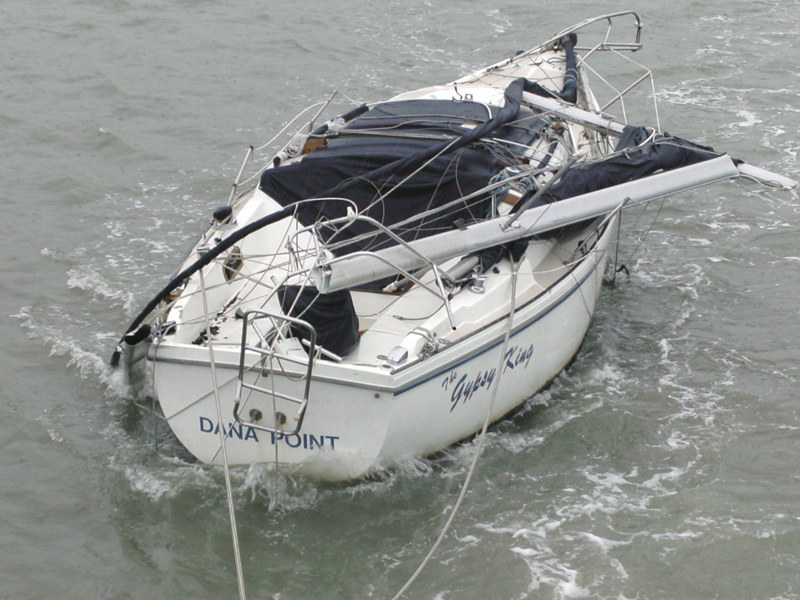 The messiest results of the storms were probably in Richardson Bay, which lies between Sausalito and Belvedere. At least a dozen (mostly derelict) boats went adrift, in some cases nearly ending up as lawn ornaments for pricey homes in Belvedere and Tiburon.
Not surprisingly, some races were cancelled, although both the Golden Gate YC and the Sausalito YC got off their midwinter races (Saturday and Sunday respectively). Richmond YC cancelled all racing, with the exception, ironically, of their Opti program, in which stoic junior sailors can be seen perfecting their skills on the even the nastiest winter weekends.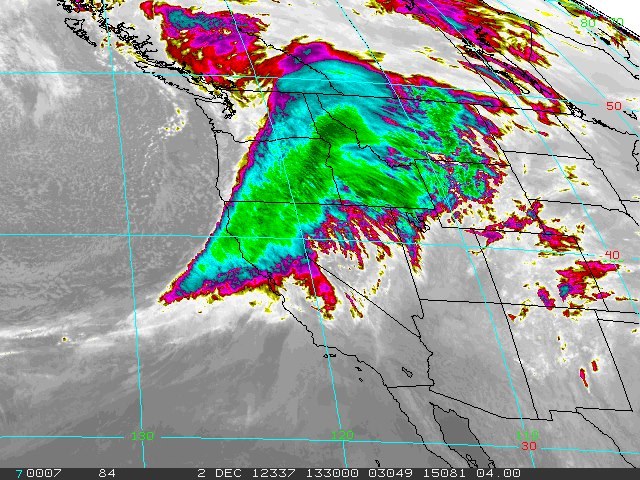 As wet and wild as conditions were for boaters, however, conditions seemed worse in many shoreside areas. More than 300,000 Bay Area PG&E customers lost power at some point during the storm, nearly 200 flights were cancelled at SFO, traffic accidents were predictably abundant — including a big rig flipping on the Richmond-San Rafael Bridge — and, according to the San Francisco Chronicle, so much runoff water backed up into the City's sewer system that it blew a manhole cover eight feet into the air.
The good news? Well, most boat decks are now cleaner than they've been in months, and the next round of rainstorms — expected Tuesday or Wednesday — is predicted to be wimpy and inconsequential compared to what we've just been through. So enjoy the sun today. In fact, you might even want to go out for a sail!
Receive emails when 'Lectronic Latitude is updated.
SUBSCRIBE