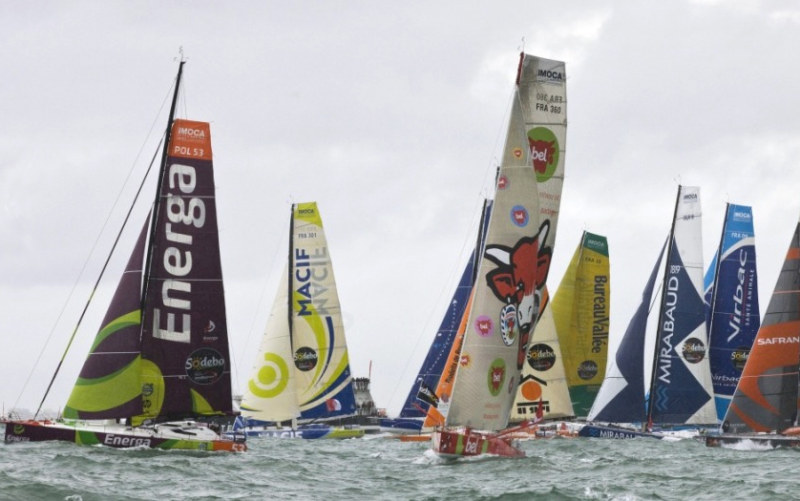 The Vendée Globe, the nonstop solo race around the world, got off to a rough start this weekend. Thousands of spectators crowded the shores of Les Sables d'Olonne, France, on Saturday as 19 IMOCA Open 60s crossed the line. (Bertrand de Broc started 14 hours later due to a last minute repair on Votre Nom Autour du Monde.) The competitive nature of the racers was evident at the start as five boats crossed early, requiring them to restart. Conditions were unusually mild for the Bay of Biscay with unsettled winds, though squalls kept everyone on their toes.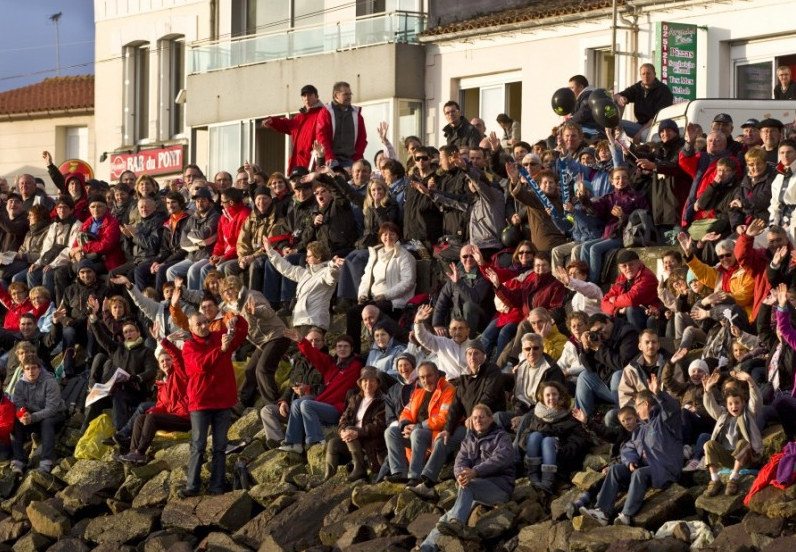 But weather wasn't a factor in the first two retirements of the race. Sailing his Safran, race favorite Marc Guillemot was just six hours out of the gate when he heard two quick bangs before the boat heeled to an extreme degree. He turned tail and limped back into Les Sables d'Olonne to find that his keel had snapped off, thus ending his second bid to win the race.
During the last edition of the race, Guillemot became the people's hero after he stood by until a seriously injured Yann Eliès was rescued from his boat. He was also plagued with boat problems that left him in third place (after receiving redress for standing by Eliès). Issues with his mast track forced him to sail much of the course under a double reefed main, and he sailed the final 1,000 miles with no keel.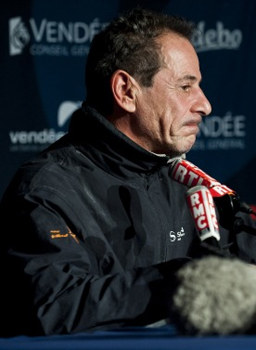 Guillemot said that he'd had complete confidence in his new boat's keel as the boat had undergone extensive training with no hint of what was to come. "It is better [that it happened 50 miles from Les Sables d'Olonne] than being in 35 knots of wind in the south at the Kerguelens," he said at a grim press conference.
Then yesterday, off the coast of Portugal, Kito de Pavant was forced to retire when his Groupe Bel was badly damaged during a collision with a fishing trawler. Traffic in the area was thick, but solo sailors have to sleep sometime. He'd just gone below to catch a quick nap and was awakened with a bang. The hull and deck were smashed and he lost his bowsprit.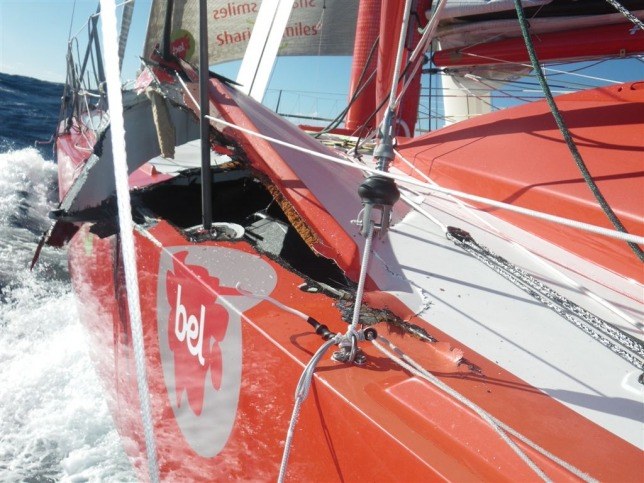 Although de Pavant was bitterly disappointed at having to retire for the second running of the race in a row — he lost his mast during the first 24 hours of the '08-09 race — he blamed no one but himself. "I am not angry at the fisherman, but at me because it should not have happened," he told race officials. "It is cruel, but that's life." Groupe Bel arrived safely in Cascais, Portugal, this morning.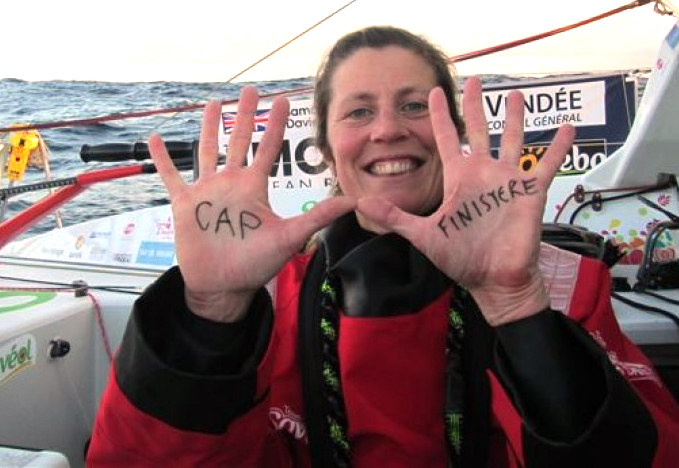 Currently François Gabart on Macif (FRA), Armel Le Cléac'h on Banque Populaire (FRA) and Bernad Stamm on Cheminées Poujoulat (SUI) are leading the fleet, but as has been so quickly and thoroughly demonstrated, the 24,048-mile Vendée Globe is often won through attrition. Keep up with the drama www.vendeeglobe.org/en.
Receive emails when 'Lectronic Latitude is updated.
SUBSCRIBE