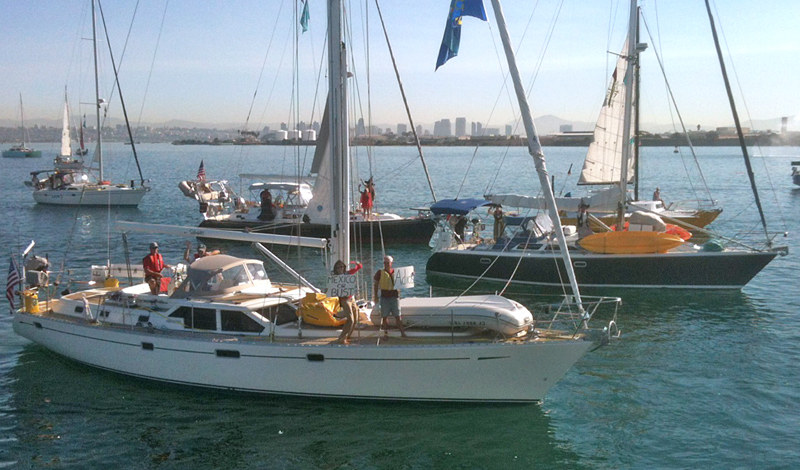 The Baja Ha-Ha 19 fleet awoke to clear blue skies this morning, ideal for the fleet's southbound departure to the waters of Baja California. Having converged on San Diego from all along the West Coast — as far north as Alaska — roughly 450 Ha-Ha sailors turned out for the annual Pre-Halloween Costume Kickoff Party at West Marine yesterday afternoon.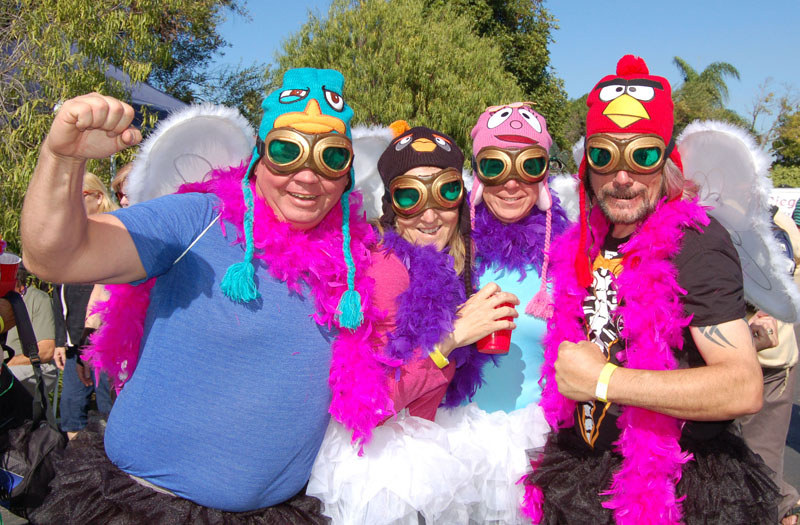 As always, the range of costumes was wildy varied, with those dressed in the most elaborate disguises seeming to have the most fun. In addition to the usual contingent of pirates and wenches, there were knights in armor, Polynesian princesses, superheros, Viking warriors, and at least two human jellyfish. West Marine swashbucklers extraordinaire, Galen Piltz and Captain Ron, kept the crowd amused with goofy piratical antics, bad pirate jokes and, of course, the annual costume contest.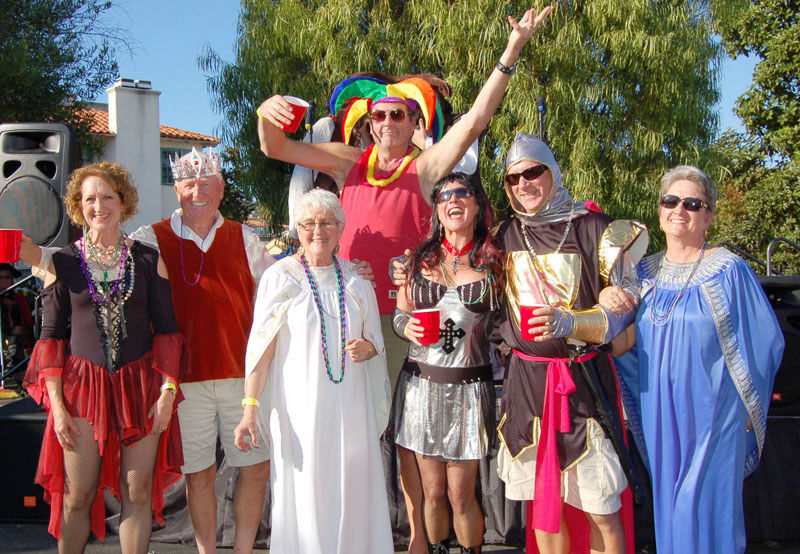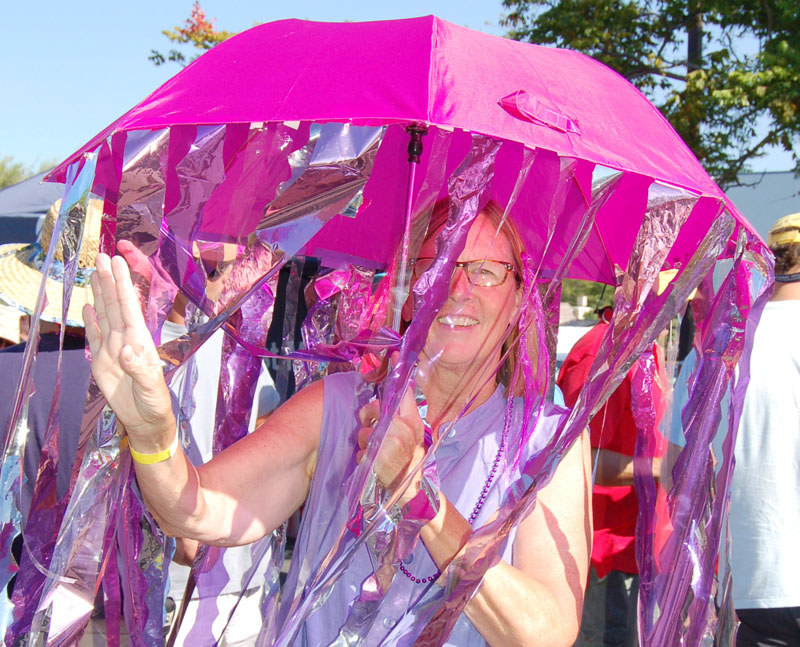 All who attended were served a bountiful 'Mexican tune-up' lunch, plus all the cool libations they cared to imbibe. Event sponsors from as far away as Puerto Vallarta and Mazatlan were on hand to exhibit their wares and share their insights with these soon-to-be cruisers.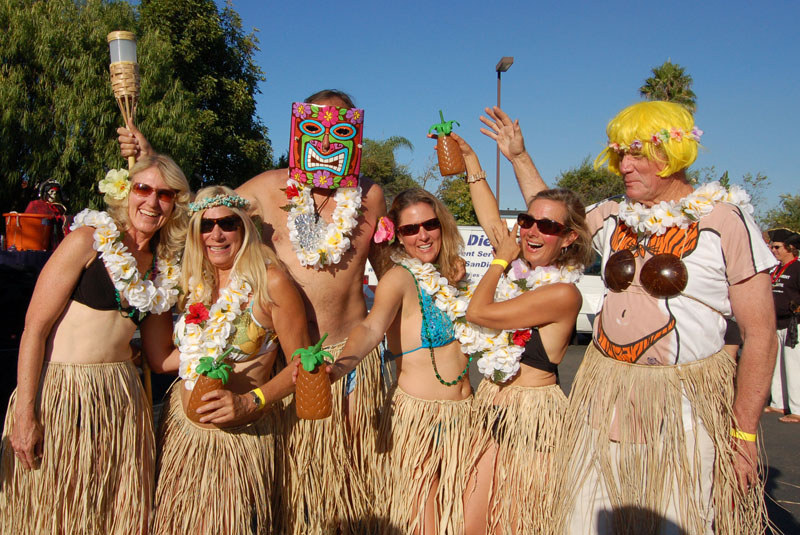 As announced on San Diego TV news earlier, the 135-boat fleet paraded past Harbor and Shelter Islands this morning at 10 a.m., while well-wishers cheered them on from shore, then continued out to the starting line, just outside the harbor.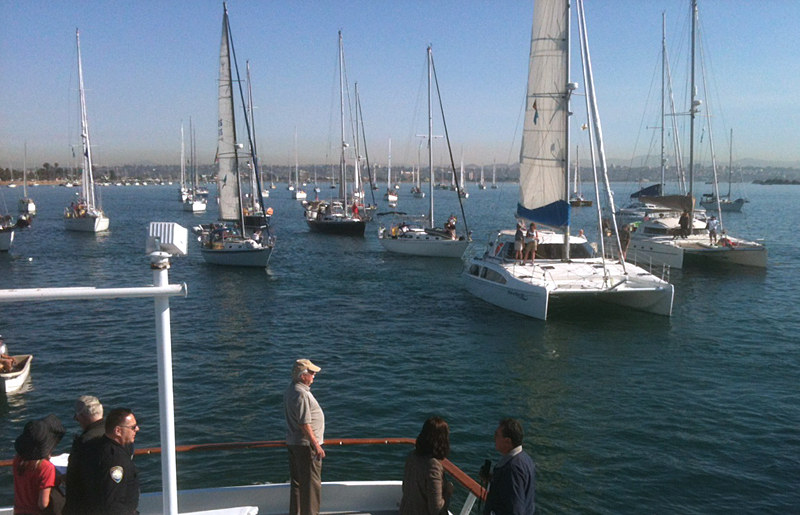 With very light air predicted for the first two days, the rally will have a slow and mellow beginning, but night watches should be glorious with a brilliant full moon shining overhead.
Stay tuned for further reports as the fleet moves along the 750-mile course to Cabo San Lucas. And don't miss our complete recap in the December edition of Latitude 38.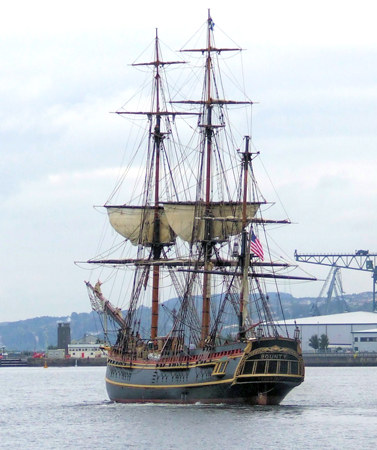 UPDATE: Claudene Christian's body was recovered.
As the East Coast battens down the hatches in preparation for Hurricane Sandy, the Category 1 hurricane may have claimed more victims. The captain and one crewmember from the tall ship Bounty, a replica of the original HMS Bounty built in 1960 for the Marlon Brando film Mutiny on the Bounty, are missing after the crew abandoned ship early this morning off North Carolina's Outer Banks, just 160 miles from the center of Sandy. The remaining 14 crewmembers were rescued by USCG helos this morning.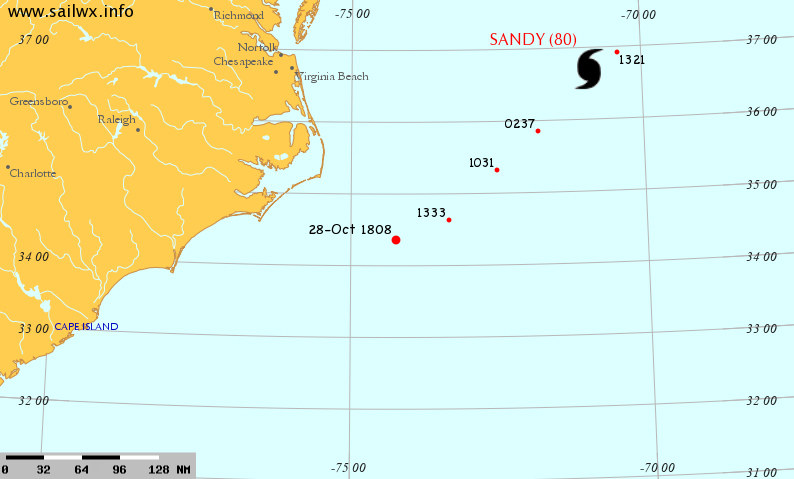 Last night Captain Robin Walbridge called the owners of the ship to report the ship had lost power and the crew were unable to keep up with the inflow of water. At 4:30 a.m., he ordered the crew to abandon ship to two liferafts and activated the ship's EPIRB. As Bounty was sinking in 40-knot winds and 18-ft seas, three crewmembers reportedly didn't make it into the rafts. One managed to swim to a raft, while the other two — Capt. Walbridge and newest crewmember Claudene Christian (reported to be a direct descendant of Fletcher Christian) — were swept away. Both are wearing survival suits, and the Coast Guard is continuing to search today. Bounty has since sunk.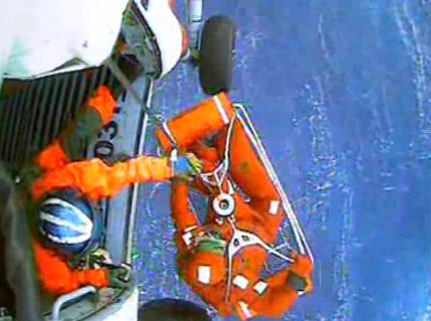 Though the 180-ft, three-masted square-rigger (technically a full-rigged ship) was destined to be a film set, she was built in Lunenburg, Nova Scotia, to the original HMS Bounty's drawings — her length was doubled and tonnage increased — using traditional methods. She was also featured in two Pirates of the Caribbean films: Dead Man's Chest and At World's End. Currently owned by HMS Bounty Organization LLC, the ship underwent a $3 million refit in '07, and had just been in drydock for maintenance. Bounty left New London, Connecticut, on October 25 bound for her winter home in St. Petersburg, Florida.
Imagine an Olympic downhill ski racer falling down and breaking a leg on a bunny hill. That's probably how Liz Clark of the Santa Barbara-based Cal 40 Swell, who has been cruising French Polynesia for years now, feels right now. As many of you know, she was a champion surfer when attending UCSB, and has surfed some of the most dangerous tubes in French Polynesia. Yet it was while body surfing in small surf off Torrey Pines (San Diego) on October 8 that she broke her neck!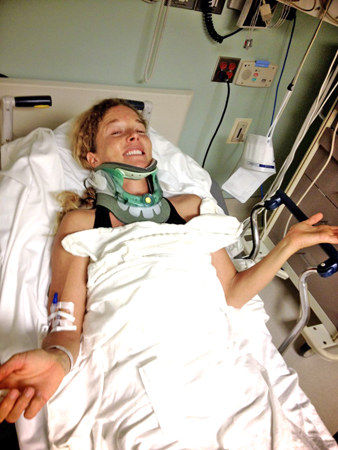 Here's how it went down:
"The tide was dropping, and one particular sandbar beckoned. With half an hour to kill and a bladder full of tea, a swim seemed in order. So without another thought, I was zipping up my Patagonia R1 spring suit and hopping down the rocks, one fin in hand. I limped across the short strip of sand and collapsed into my beloved ocean at knee deep. Ahhhh!
"My second wave looked like a beauty. It approached from the north, standing up as I kicked into it. But as I plunged down the two-ft face, an odd warble cropped up, tossing me head over heels. Totally unexpectedly, my head hit the sand. My body was angled such that all its weight and momentum fell upon the forward part of my head, snapping it backwards in the process. "No way," I thought. I came to the surface. 'Okay. I'm conscious.' Check. 'I can move my arms and legs.' Check. 'I'm okay. I'm okay.'
Liz wasn't really okay. Unable to get help because her cell phone was out of minutes, she drove herself the three miles to her sister's house, her neck feeling "unstable and weak," where she lay down in pain. She called a friend who is an ER nurse, who rushed the health insurance-less Liz to Sharp Hospital.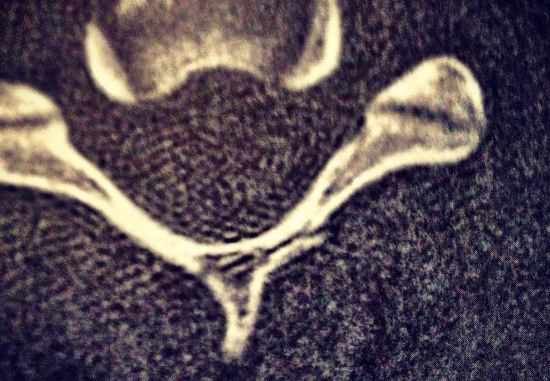 The results from the CAT scan showed no break, so Liz and her nurse friend were ecstatic. But Dr. Healy, double-checking the image, rushed in to say, "Don't move that neck brace!" He'd found that Liz had indeed fractured her neck at the C3.
Liz has been taking the injury with gratitude that she didn't damage her spinal cord, positive thoughts, and humor. Indeed, she's seemingly become obssessed with how ridiculous her hair looks from having to lie down all the time, posting photo after photo. Our favorite is a side-by-side comparison of her and Dog the Bounty Hunter. When you can laugh at yourself, you've got a whole lot going for you.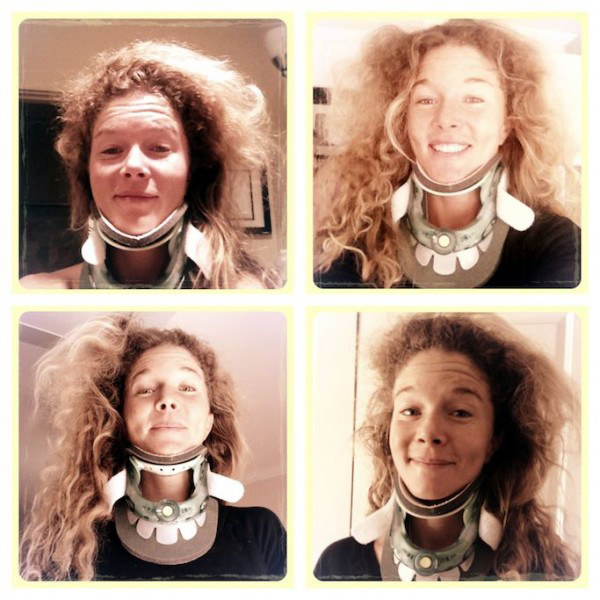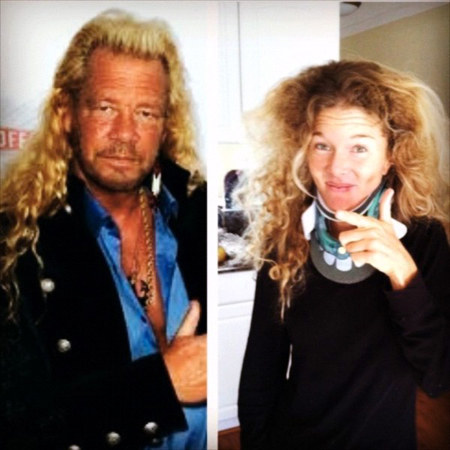 By the way, we'd hoped to post Liz's favorite cruising recipes in the November issue of Latitude, but that will have to wait until the December issue because of space considerations.
Receive emails when 'Lectronic Latitude is updated.
SUBSCRIBE