Having received nominations from around the world, the The International Sailing Federation (ISAF) and Rolex recently announced the top male and female contenders for their prestigious Sailor of the Year Awards.
It's no surprise to see that several nominees were in San Francisco last week competing in the America's Cup World Series, as the roster of team members for that incredible event really was a who's who of top international racers.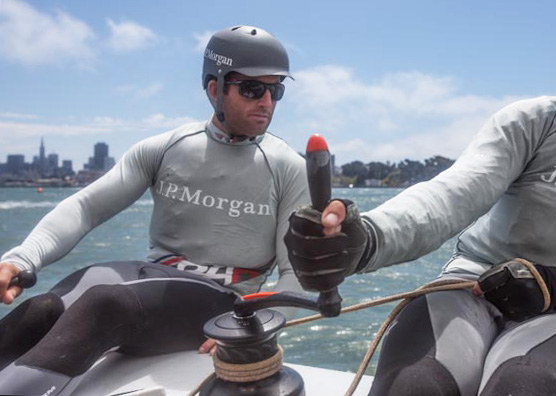 The male nominees are:
• Ben Ainslie (GBR) – Finn – London 2012 Olympic Gold Medallist & 2012 World Champion
• Mathew Belcher & Malcolm Page (AUS) – Men's 470 – London 2012 Olympic Gold Medallists, 2011 and 2012 World Champions and 2011-12 ISAF Sailing World Cup Champions
• Nathan Outteridge and Iain Jensen (AUS) – 49er – London 2012 Olympic Gold Medallists & 2011 and 2012 World Champions
• Loick Peyron (FRA) – Outright Around the World Record
And the females:
• Tamara Echegoyen, Angela Pumariega and Sofio Toro (ESP) – Women's Match Racing – London 2012 Olympic Gold Medallists
• Helena Lucas (GBR) – 2.4mR – London 2012 Paralympic Gold Medallist and 2011-12 ISAF Sailing World Cup Champion
• Saskia Sills (GBR) – RS:X – ISAF Youth Sailing World Champion & European Youth Champion
• Lijia Xu (CHN) – Laser Radial – London 2012 Olympic Gold Medallist
For complete profiles of the nominees, see the awards site. Winners will be announced November 6 in Dublin, Ireland.
The summer sailing season may be coming to a close, but that just means mellow winter sailing on San Francisco Bay is just around the corner! This is a great time to get family and friends interested in sailing because winds and seas are typically calmer — and, as odd as it sounds, warmer.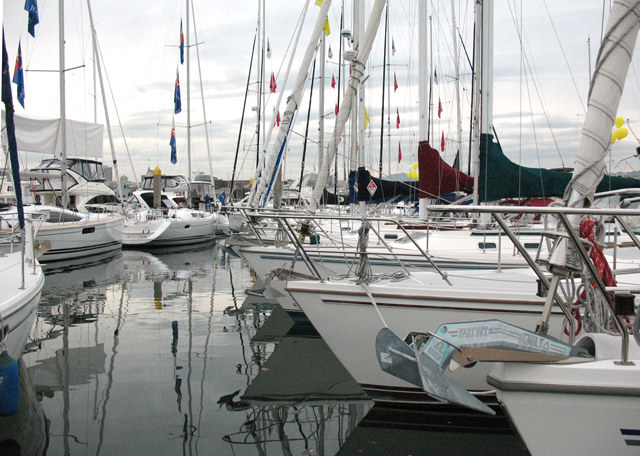 To get all the latest low-down on what's new on the scene, check out more than 100 new and used power and sailboats, groove to live music, and grab a snack, drop by the Northern California Boat Fest at Marina Village Yacht Harbor in Alameda this weekend. The event runs tomorrow and Friday (noon-5 p.m.) as well as Saturday and Sunday (11 a.m.-5 p.m.) and is completely free. Even the plentiful parking is free! Check out boatfestival.blogspot.com for details.
Seemingly good news for Ha-Ha boats and other early southbound cruisers!
Last week we cautioned readers that there may be new Immigration rules in effect for cruisers heading south to Mexico this winter. Today we were told by a harbormaster at one of the biggest marinas in Baja that "a very high-ranking official in Mexico City told me the regulations will not go into effect before November 9."
Assuming that this is true, this is great news for the 148 Ha-Ha boats and other early southbound cruisers because we'll all be in Cabo San Lucas by then, having already checked into Mexico, and thus be good for the season. This being the case, the Ha-Ha will start on schedule and make the normal stops as planned.
As for what new rules will be enforced after November 9, it's hard to say. The problem is that some Mexican ports, such as Ensenada, don't currently have the manpower or facilities to follow the new laws. For example, to whom and how are you to electronically supposed to alert Ensenada 24 hours in advance of your arrival? Where are you supposed to go to have your boat inspected? Where are Immigration and the Port Captain going to get the staff needed to do the paperwork and inspections in a timely manner?
One of the people most concerned about the new regulations is Enrique Pelayo, the Mayor of Ensenada. We spoke to him the other day after the Little Ensenda and the Todos Santos races, and he emphasized the importance of American boatowners seeing Ensenada as not just a terrific destination, but one that doesn't require a lot of red tape to visit. He and his staff have been talking to Immigration officials in Mexico City, urging them to make sure that clearing into Mexico at Ensenada be made as easy as possible. Indeed, he is working with local legislators to get a law passed making Ensenada a special destination, where visitors by boat from the United States won't need to pay for a tourist visa — unless, of course, they are headed farther south or staying for a length of time. Don't doubt his commitment — in the big Newport to Ensenada Race, Ensenada paid for everybody's tourist visas!
Others concerned with the situation are members of the Mexican Marina Owners Association. They are in contact with officials in Mexico City, trying to make them realize how unworkable some of the new regulations are at this time, and what a bad impression they would leave. We wouldn't be surprised if the new regulations are kept on hold for long after November 9, until workable procedures can be put in place. But only time will tell. The absolute default for boats after November 9 is to check into Mexico at Ensenada. If you do that, you'll be good.
We understand why Mexico passed a new law that makes it illegal for boats to stop in Mexico until after they have cleared in at an official port of entry. It makes all the sense in the world — providing they have the capability to clear boats in a timely fashion. We also understand that for many years the officials and businesses in Ensenada have not liked the fact that the Ha-Ha fleet and other boats have sailed right past Ensenada, and why they feel that way. But in the case of the Ha-Ha, the lack of manpower and facilities have made it impossible for the Ha-Ha fleet to stop at Ensenada.
But as we told Mayor Pelayo, we love Ensenada, and if things can be set up in a way where all the Ha-Ha boats and crews could have the paperwork done in the States in advance, and could quickly pick up their stamped paperwork and get their boats inspected, it would be a win-win-win situation for Ensenada officials, Ensenada businesses, and the Ha-Ha. For next year's 20th Baja Ha-Ha, Mayor Pelayo is working with Mexico City and local officials to try to make that a reality, and we at the Ha-Ha will be working with Tourism and the Mexican Consul in San Diego toward that same goal.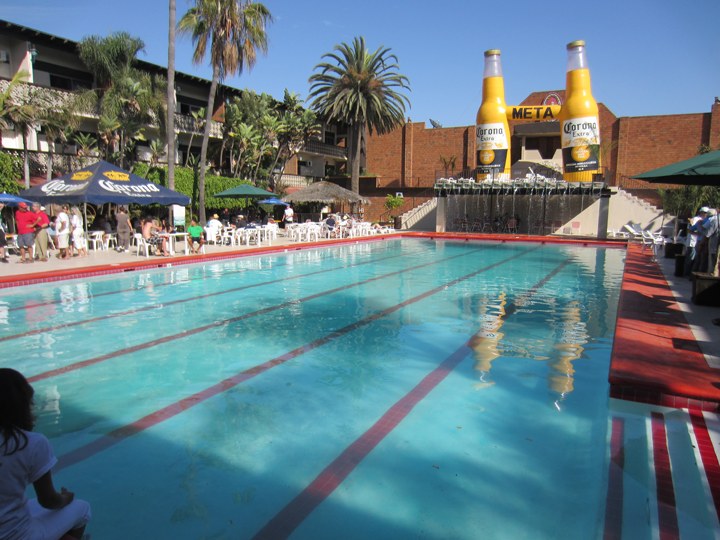 Receive emails when 'Lectronic Latitude is updated.
SUBSCRIBE