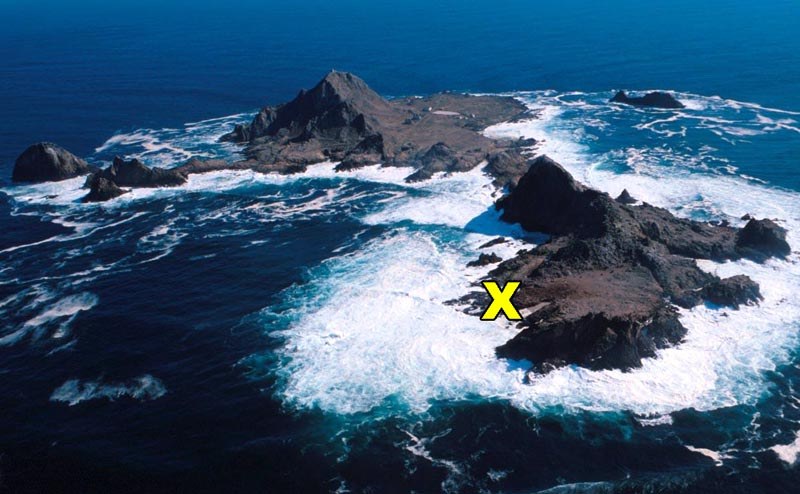 Bryan Chong, 38, of Tiburon was one of three sailors who survived Saturday's tragedy at the Farallon Islands. He made this public statement yesterday:
"I am absolutely devastated at the sudden and tragic boat accident on Saturday afternoon during the Full Crew Farallones Race. I'm in shock at the loss of my five sailing companions Alan Cahill, Marc Kasanin, Jordan Fromm, Alexis Busch, and Elmer Morrissey. Alan and Marc were dear friends and longtime sailing mates, both true watermen when measured by practice and spirit.

"The ocean is powerful and lacks the compassion that has been so generously bestowed by friends, family, neighbors and the sailing community. We'll spend years looking back on this weekend, asking questions that may never have answers. Sailboat racing is about making the best decision with the information at hand. Organizers strive to create the best routes and race environment. Captains and crew strive to get around the race course as quickly and safely as possible. The entire crew of wet smiles that went sailing toward the Farallon Islands on the Low Speed Chase would not want this tragedy to overshadow the rewards of sailboat racing.
"I would like to extend my heartfelt gratitude to the U.S. Coast Guard, Air National Guard and emergency responders who put their lives on the line for us. Their helicopter rescue reminds me how fortunate we are to have these resources available.
"Finally, I want to thank the San Francisco Yacht Club and the Corinthian Yacht Club for their outpouring of love and compassion during the past 48 hours. The Tiburon Peninsula prides itself on being a close-knit sailing community. This weekend the outpouring of humanity from this community warmed my heart.
"We ask for privacy for our families during this extremely difficult time of loss and profound sadness. Our thoughts and prayers are with those who were lost and their families."
We cannot even imagine the shock and grief borne by Bryan, the other survivors, and the friends and families of the five stricken sailors. Our hearts go out to them all. We hope to bring you the full story of how this tragedy unfolded in the May 1 edition of Latitude 38.
At 10:48 a.m. EDT this morning, Annapolis's Matt Rutherford crossed his outbound track, closing the loop on his record-setting nonstop solo circumnavigation of North and South America. The 31-year-old sailor set off from his hometown last June 11 aboard his Albin Vega 27 St. Brendan and has suffered through terrible weather — including nearly non-existent wind for the last couple days — broken gear, and bodily injury to reach his goal. His perseverance was, in part, to help a cause close to his heart: Chesapeake Region Accessible Boating. A party in his honor will be held this Saturday at noon at the National Sailing Hall of Fame dock in Annapolis, if you happen to be in the area, where Rutherford plans to step ashore for the first time in over 300 days. Congratulations to Matt on an amazing journey!
We've been ocean sailing at night a bit lately, which has reminded us of one of our big grips — what's the deal with cruise ships and navigation lights? All the ones we've seen have been equipped with the proper navigation lights, yet on every one, the navigation lights have been all but overwhelmed by all the other lights on the ship. We don't care if it's the Orgasm on the Waves, the Floating Midnight Buffet, or the Naked at Sea, most of them appear as big rectangles of bright lights, on which the navigation lights can't be discerned.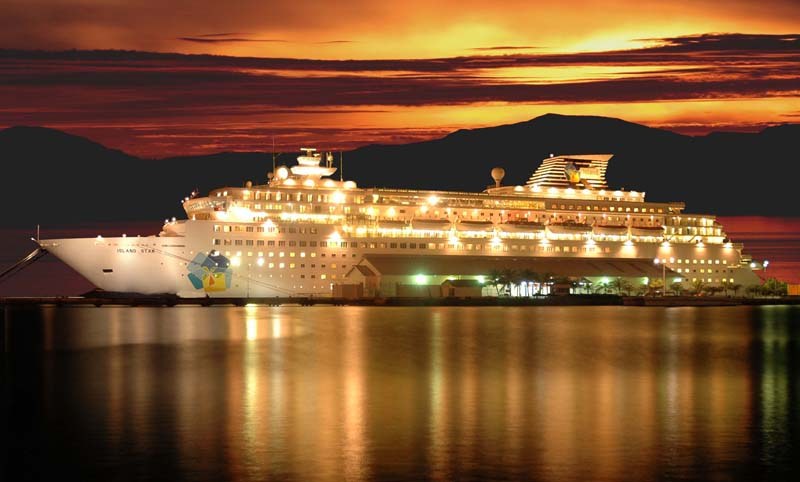 Early the other evening we were going past Phillipsburg, Dutch Sint Maarten when, over the course of 45 minutes, no less than four large cruise ships departed the big facility there. Not only could we not immediately identify the port and starboard lights on any of them, it took us a long time to tell the bow from the stern on two of them. And yeah, we're clued in about bow range lights. And in the case of two cruise ships that passed within a mile of us, we never could make out the port and starboard lights.
We contrast this with another large ship that was coming into port from the west. Her range lights and port and starboard lights were brilliant against the night sky, and not overshadowed — if you can take the reverse pun — by the ship's other lights.
We know that most big vessels and ships are now required to be equipped with AIS, which allows all of them to know everything — name, length, course, speed, draft, hailing port, sexual orientation of the captain and first mate, etc — about each other. But shouldn't all mariners be entitled to know where these behemoths are headed? And we've had the same problem with cruise ships such as the Sombrero Princess and Azure Burrito off the coast of Baja during the Ha-Ha.
Have you had similar problems with cruise — or other — ship navigation lights,  or is this problem specific to just us? Email Richard with your thoughts.
Receive emails when 'Lectronic Latitude is updated.
SUBSCRIBE