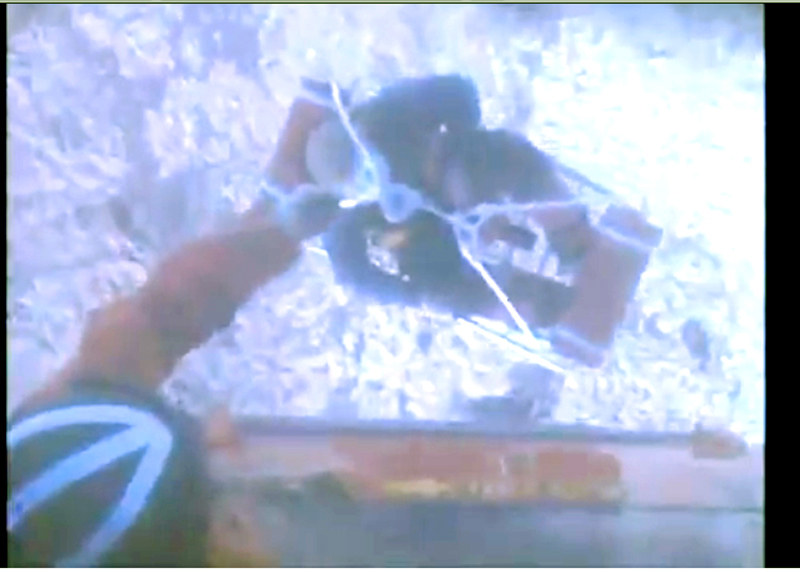 The heavy gray cloud cover that shrouded the Bay Area this morning echoed the somber mood of the Bay Area sailing community, as details of yesterday's Farallon Islands Race tragedy were slowly revealed.
As reported yesterday, the Sydney 38 Low Speed Chase was grounded on some portion of the Farallon Islands, where winds were reportedly 25 knots, with 10-ft swell. Of the eight crew aboard, three males were rescued via helicopter, a fourth, declared to be deceased, was also airlifted from the scene, and at this writing four others remain missing. According to the U.S. Coast Guard Public Affairs office, a massive search is still underway. "We are scouring the land, rocks and sea," said a spokesman, "but unfortunately there's been no sign of anything yet."
As the time of this posting, at least two helicopters are searching the area, in coordination with the Cutters Aspen, a Juniper Class Sea Going Buoy Tender, Cutter Pike, an 87-foot patrol boat, a 47-foot Motor Life Boat and other resources. As the mayday response nears the 24-hour point, there is no word yet on how long the search for the missing crew will continue. Their names have not yet been released.

The Coast Guard issued the following report this morning: "At approximately 3 p.m. Saturday, the Coast Guard Rescue Coordination Center at Coast Guard Island, Alameda, received a 406MHz signal from an Electronic Position Indicating Radio Beacon registered to the 38-foot sailing vessel Low Speed Chase, which was participating in a race around the Farallon Islands with eight people on board. Around the same time, Coast Guard Sector San Francisco received a related mayday call and issued an Urgent Marine Information Broadcast and launched multiple assets including an MH-65 helicopter from Air Station San Francisco, the 87-foot CG Cutter Sockeye, and an 47-foot Motor Life Boat from Station Golden Gate.
Search efforts were aided by two Blackhawk helicopters from the 129th Air National Guard unit at Moffett Field. Upon arriving on scene, three survivors and a fourth deceased individual were recovered. Coast Guard and Air National Guard assets continue to search for the remaining four crew members who remain missing."
Additional news reports claim that several crewmen were launched overboard when the boat was struck by a large wave, and the remaining crew attempted to rescue them prior to the sloop being driven onto the rocks. It should be understood that races around the Farallones, whether fully crewed (as this one was), or single- or doublehanded, are regarded as some of the most challenging sailing contests on the West Coast. We'll have more on the tragedy as further info is released.
Receive emails when 'Lectronic Latitude is updated.
SUBSCRIBE